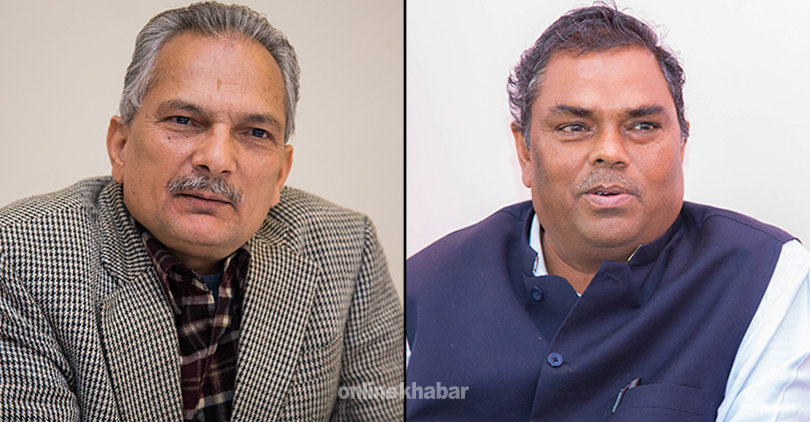 Kathmandu, July 26
After their failure to merge with each other, the Naya Shakti Party Nepal and the Federal Socialist Forum-Nepal are undecided about whether to continue the election alliance they had formed in first and second phase of local level elections.
Currently, both the parties are busy in internal discussions on whether to continue the alliance for local polls in Province 2 scheduled for September 18.
The FSF-N led by Upendra Yadav has called a Central Committee meeting of the party in Kathmandu from today. The Naya Shakti had recently concluded its Political Committee meeting. The party is holding some other internal meetings following that.
The two parties had contested the polls on May 14 and June 28 jointly with a common election symbol. In total, they had won top positions in nine local units.
Of late, Yadav and Bhattarai had attempted to unify the parties, but the bid was unsuccessful owing to differences over the model of leadership.