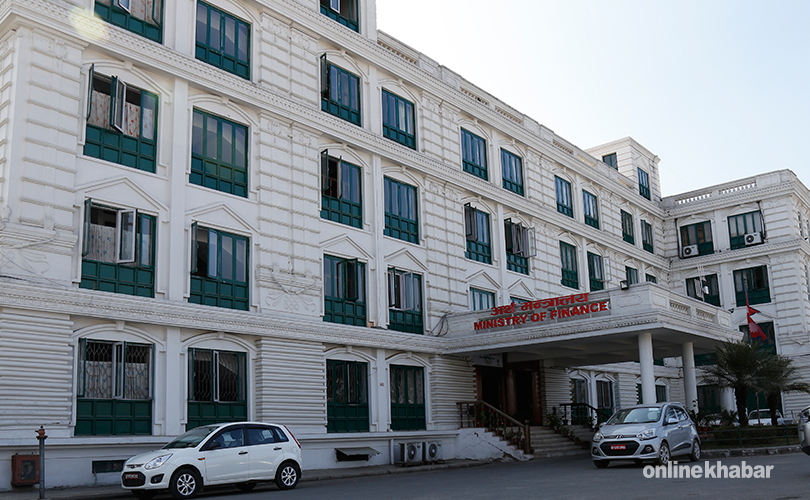 Kathmandu, November 27
The Asian Development Bank (ADB) is providing a loan assistance of USD 150 million (approximately Rs 15.4 billion) for the implementation of Regional Urban Development Project.
Shankar Prasad Adhikari, Secretary at the Ministry of Finance, and ADB Country Director Mukhtor Khamaudkhanov signed an agreement to this effect amidst a programme at the Finance Ministry today.
The project investment will cover eight municipalities located in southern Terai and far-westen Nepal, namely Birgunj, Biratnagar, Siddharthanagar, Nepalgunj, Bhimduttanagar, Dhangadhi, Godawari and Shuklaphanta.
The Ministry of Urban Development is the executing agency of the project while implementing agencies are the concerned municipalities and the Kailali-based Office of Department of Urban Development and Building Construction. The project is expected to complete in five years ( by December 31, 2022).
The project will enhance urban infrastructure in the Terai region, reducing the flooding duration to less than an hour in those eight municipalities. This includes the construction and rehabilitation of 200 kilometres of storm water drains, improvement of 240 km roads, construction of at least 40 km pavement, building four sanitary landfills and resource recovery centres, and construction of 20 km sewers.
Following the signing-in ceremony, Secretary Adhikari said with the completion of the project, the concerned municipalities would get sources of regular income and the completion would help them maintain urban environment.
RSS