We are wrapping 2020 up very soon.  Truly, the year has been something that history will record in a different way. Beating the Covid-19 pandemic-does not seem to steer us past the raptures and ruins it wreaked. Our experiences already happened to be radically different and comprehensively compromised. People across the world eagerly wish to have peace and the pace of normal life back – the pre-pandemic life. But, if we take a reference of Arundhati Roy's recent essay, The Pandemic is a Portal, "Nothing could be worse than a return to normality" as normality itself is ridiculous, abnormal, and absurd. These absurdities are so subtle that they remained almost unnoticed until the pandemic exposed them. In the same line, the universities and colleges have had their share of absurdities too.
Across the world, the universities and colleges teach about sustainable development and students from one country to other country travel for this learning. Unfortunately, the educational institutions are not sustainable themselves which the pandemic proved it very lately. We saw during this pandemic how the world economy faltered, politics languished, and chaos engulfed. The educations providers too showed no autonomy to protect themselves against the pandemic. Looking at the US education system, Oliver Garret, CEO and Partner of Casey Research, cites a survey in his article "This is the End of College As We Know It" that almost 72 per cent of university presidents plan to lay off the staff from their respective institutions. Garret also takes a reference of an executive of Chegg, an online education service provider: about 20 to 25 per cent of colleges are going to bankrupt.
When the pandemic started its move, the universities were no more a place where the honest conversation took place about the basics of institutional finances. Now, the universities and education providers, mostly the private ones, are struck by an unexpected budget crisis. Knowing the fundaments of finances has been critical for both faculty and staff. However, the higher education providers across the world hardly make it a practice that their faculty and staff grasp the magic and mystery of the thing that keeps the universities afloat. Former Vice-President for Business Affairs and Human Resources of the University of Arizona, Allison M Vaillancourt, in her article "What if Everyone on Campus Understood the Money?" in the Chronicle of Higher Education this September, claimed, most faculty and staff members—and a significant percentage of academic and administrative leaders—struggle to provide correct responses" to all or even most of the 10 questions she asks while giving talks about the finances of higher education. This is very paradoxical to see that the team of faculty who are responsible for informing and teaching others wallow in ignorance in their professional orbit.
And, their ignorance is not a blessing. They are among victims. They are fired, furloughed, and financially compromised. This pandemic should be a call for the staff and faculty to step out of their comfort zone into the nitty-gritty of university finances to resist themselves from being the victims of administrative whims and follies.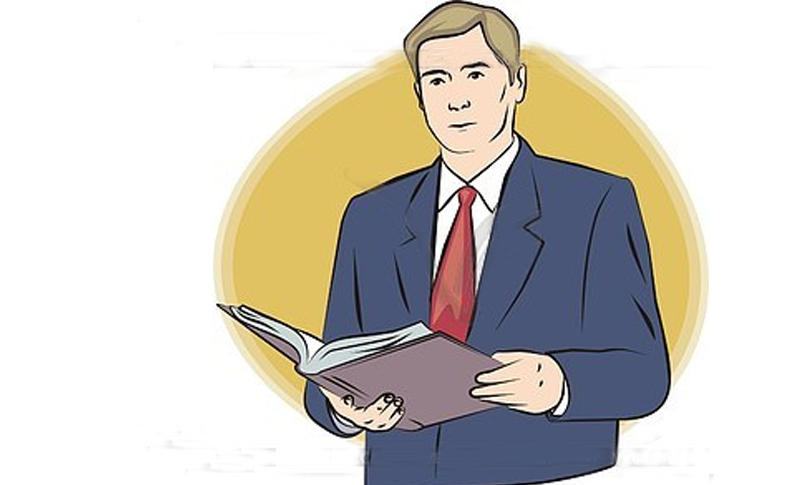 It is very bizarre to see that the word 'resistance' is no more in existence at any level of discourse in any university, rather a culture of conformity and complicity is being practised across the world. An education institution is no more a faculty, rather it has meant administration. University administration radicalises rational voices to run The Toxic University, as John Smyth claims, where faculty members are derided, denigrated, and defeated.  When such administration functions, it reverses the basic definition of a university. In general, a university should have a team of highly skilled scholars who are brilliant and visionary, but we could see hardly anyone at the university who spoke out loudly and boldly with logics and vision about the phoney vision of an administrative university during the pandemic.
They are defensive. They remember that Ward Churchill was fired from the University of Colorado, Boulder, for his "On the Justice of Roosting Chickens" following and regarding 9/11; that David Graeber, the author of Bullshit Jobs, was denied tenure at Yale for his uncanny research; and that Lorgia García-Peña was denied tenure at Harvard recently for teaching the unpleasant history of racism. Regardless of the contexts, an administrative university seems to send the same message to its faculty: "Shut up, or bugger off." During the pandemic, this message of silence echoes resoundingly through universities.
Hardship is transmissible as it runs from the universities to our societies. Always, an ideal university implants compassion and connection to have equity between humans. Universities are also breeding land for empathy, self-reflection, and ethics. Such values are most often shifted from university to the humanities and social sciences. But, it was very unfortunate that the universities before the pandemic supposedly embarked on a mission of minting doctors, engineers, lawyers and, technicians, businesspersons and so on. These so-called elitist professions are undoubtedly important to our society to function smoothly, but the pandemic has proved that such professions really lack the intellectual capital to appreciate and question the layers and degrees of inequality ravaging societies. Thus, they produce inequalities recklessly.
Jill Lepore, a professor of history at Harvard University, claims in her book If Then that higher education has a Silicon Valley problem along with distorted effects of money. This pandemic has turned education technology dependent. The residual incentives from the humanities have shifted to sciences. During and following the pandemic, students are being steered toward higher education brutally for immediate financial dividends. For a Computer Science department, for example, the pandemic probably signals a boon. For an English department, the pandemic heralds a bust. Universities have already treated some of its constituents as more equal than others, and the pandemic reinforces that absurdity.
The greatest of all the pandemic paradoxes perhaps is that the global public health crisis has turned the virtual real. With this, the universities around the world are now running invisibly and digitally. Universities are no longer physical. We can find that the institutions are stored and compressed in a portable device. It is unnecessary for everyone to go to the university as everyone with a device attends a portable university from the comfort of home or anywhere. Already several semesters into the pandemic, the portable university is competing with its erstwhile counterpart for space and prestige. Should we concede further space and prestige to it, what would that mean for universities in the times ahead?
More absurdities, guaranteed!