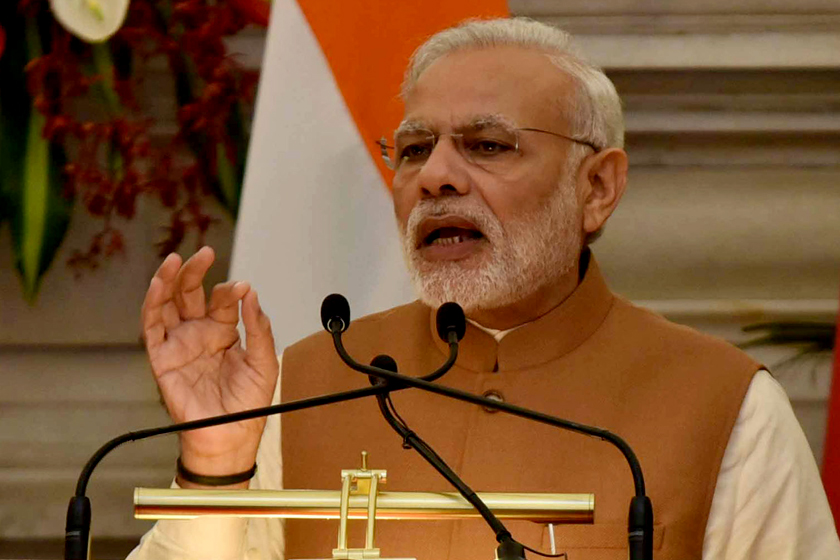 Your Excellency Prime Minister of India,
My humble Namaskar!
Kindly accept my apology for not being able to write to you since September 25, 2015, as I am still recuperating from the trauma of the undeclared border blockade.
However, Your Excellency, the current actions related to the territories in Lipulelekh, Kalapani, and Limpiyadhura compelled me to write this letter to remind you of how good and friendly neighbours we are, of how unmatched and inseparable cultural bonds the citizens share and how natural and organic our relations are. As Sanasam Sandhyarani Devi (2011) mentioned in her book 'India-Nepal Relations: Historical, Cultural, and Political Perspective', the two nations share vital cultural relationships, not ever created or destructed by the geopolitical controversies.
Your Excellency,
We continue to share close relations of 'Roti' and 'Beti' centuries before our two countries laid foundations for the formal relationships on June 14, 1947. You had recently proved the breadth and depth of our deeply rooted economic and familial relations during your visit to the Pashupatinath, Muktinath and Janakpurdham, among other places. I recall how proudly you had said, repeatedly, that you spent good time in your youth in the Himalayas contemplating the power of truthfulness and divineness.
I do not need to mention the number of Hindu pilgrims from both our nations visiting several revered shrines on the other side of the border.
We do not only share Hindu shrines, Your Excellency. You must be aware of how Siddartha Gautam, born in Lumbini of Nepal, delivered his first sermon in Sarnath of India and devoted his life to teaching people in the ways of attainment of inner peace. King Ashoka's role in spreading Buddhist philosophy far and wide is a manifestation of how close our two nations were from time immemorial.
And, the Holy Ganges, which we believe rinse humanity of all the sins, have the waters from the Himalayas in Nepal.
Around 80 per cent of Indians and Nepalis are Hindus who follow the same Sanatanic way of life and perform similar rituals from before birth to after death.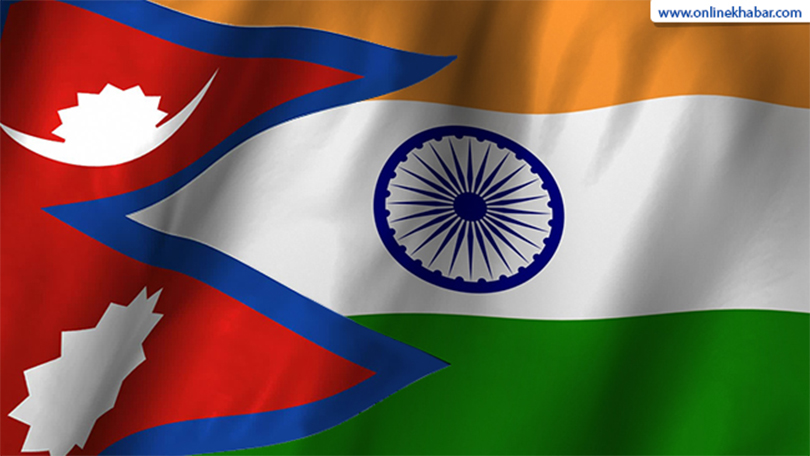 I can keep on giving examples to demonstrate how strong our socio-religious solidarity is. However, Your Excellency, when it comes to respecting the sovereignty and territorial integrity, I am sure you comply in words and spirits the Principles of Panchasheel, respect, accept facts and proofs related to Kalapani, Lipulekh and Limipudhua, and not wish to turn the territory into a battleground!
Love of one's neighbour is integral to the core belief system of Hinduism because Hindu theology is anchored in the belief in the universal soul (Paramatma). Every Hindu is obligated to abide by the social dharma, as per Mahabharata. Your Excellency, we are morally obligated to be a protector of our neighbourhoods by which we can ensure our national security and sovereignty.
We acknowledge that we cannot change our neighbours, and a ghost nearby is better than a faraway god. The security of our two countries is fundamentally based on mutually trustful relationships and respecting each other's national sovereignty. Mutual coexistence is inevitable and undeniable. It is not only about contemporary territorial issues but with all similar concerns in the neighbourhood.
In the South Asian region, we do not only share cultural and religious values, but also the same enemies of poverty, illiteracy, and backwardness. We need to fight with the common enemies jointly. A collective voice of the people has decisive power to ensure national security and sovereignty.
Now, I believe it is more important to be friendly and responsible to guard and protect the sovereignty of both countries through closer ties between the peoples of the two nations.
Your Excellency, you have proved your political leadership and charisma in global fora. You have spoken of your dreams for South Asia. Now, it is time to walk your talk and abide by the international territorial laws and treaties including the Treaty of Peace and Friendship signed between India and Nepal.
I am confident, Your Excellency, that you will do what it takes to remove the security forces based on Nepal's territory. Ending this letter, I humbly remind you that motherhood (motherland), religion and cultural identities are non-negotiable for us, and this is for real.
Humbly,
Indra Bahadur Rakhal
Tribhuvan University, Kathmandu, Nepal
—
Rakhal is a PhD student at the Department of Anthropology, Tribhuvan University, Kathmandu.