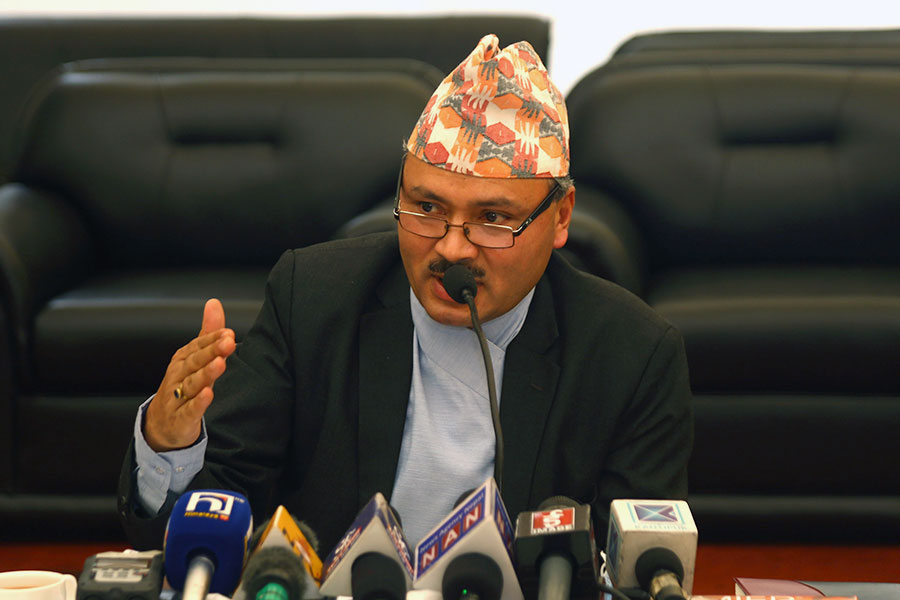 Kathmandu, July 17
The Supreme Court informs that as many as 122,419 cases are awaiting verdict at different courts of the country as of this Wednesday, July 15.
The court's Chief Registrar Nripa Dhwoj Niroula shared the information during a press meet organised to make public the performance of the country's judiciary in the past fiscal year.
Of the pending cases, 24,372 are at the Supreme Court itself. Likewise, 19,918 are at high courts and 78,119 at district courts.
Niroula claimed the courts could not meet their target regarding settlement last year due to the Covid-19 crisis. Owing to the lockdown imposed since the last week of March, the courts are functioning partially only.
The courts settled only 101,927 cases in the year. "We were progressing, but could not meet the target due to this unfavourable situation," according to him.
Meanwhile, the courts received 116,182 writ petitions during the period, according to the officials. As the new fiscal year had begun last year, 108,164 cases were pending.