For many decades, women have struggled to establish their pride and position. All of us would agree that how difficult it is to be a woman in a patriarchal society.
Earlier, examples of powerful women in Nepal were limited, but today, the scenario is completely contrary to that as many women have stepped up and done wonders all over the world.
Just like Angela Merkel in Germany, Julie Sweet in America and Zia Mody in India, Nepal, too, has some exemplary women who have done splendid jobs and established themselves among the most powerful women in Nepal. These powerful ladies have overcome all odds and made a name for themselves in their respective fields and brought honour to Nepal. Among them, 10 of the most powerful women in Nepal include:
1. Bidya Devi Bhandari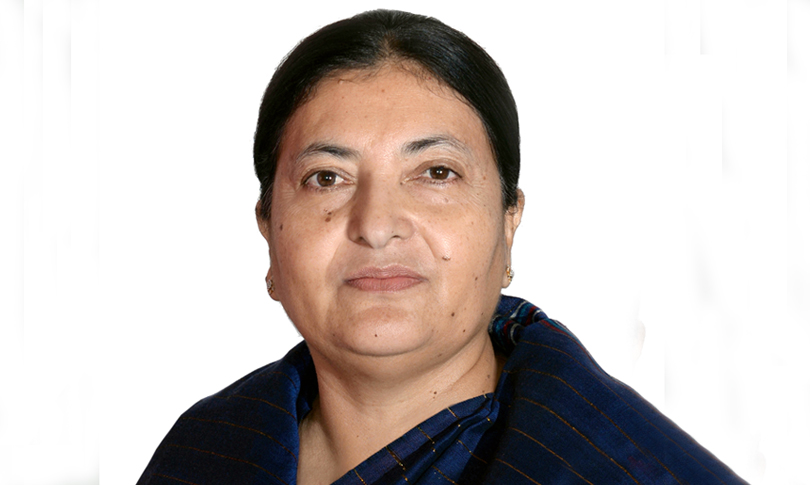 On October 28, 2015, Bidya Devi Bhandari became the very first lady to be elected as the head of the state in Nepal. The powerful lady has been elected twice as the president and inspired many women to be in the front seat of their lives. The 59-year-old was recognised in the world's 100 most powerful women's list by Forbes in 2016.
Bhandari was active in politics from an early age. During her college days, she observed many inequities in the Panchayat regime, and she stood up against them. She proved herself a capable student leader and also led the Eastern Zonal Committee of the All Nepal National Free Students Union (ANNFSU) for eight years straight. She won the parliamentary elections, first in 1994 defeating former prime minister Krishna Prasad Bhattarai and second in 1999, defeating Daman Nath Dhungana.
Where politics had been considered a man's game, Bhandari has grabbed many opportunities and proved herself on the ground. From serving as a student leader to the defence minister and then the president, she has encouraged many women to pursue their dreams by crossing all the inequality barriers around them.
3. Ambica Shrestha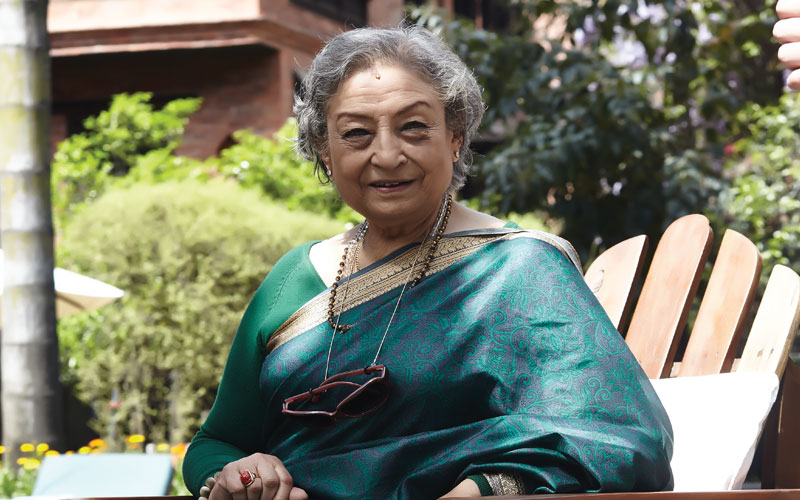 The famous and luxurious Dwarika's Hotel of Nepal has been exceptionally popular because of Ambica Shrestha's tough grind. The hotel is known around the globe for its unique construction to preserve vintage architecture and art.
She is a woman who wears a lot of hats and has worked to better sectors like tourism, media, and cultural heritage of Nepal. Currently, she is designated as the head of the consulate general of Spain in Nepal.
Shrestha got married to Dwarika Prasad Shrestha, who died untimely in 1991. After the death of her husband, she completely took over the responsibility and elevated the hotel's success in its reputation and goodwill of today. She has shown her contributions to many social networks and improved the working conditions for young women entrepreneurs to make a difference in society.
She has received the Decoration of The Cross of the Order of Civil Merit by His Majesty King Juan Carlos I (Spain). In 2005, she was nominated as one of the 50 most Influential Women of Nepal by The Boss business magazine.
3. Uma Devi Badi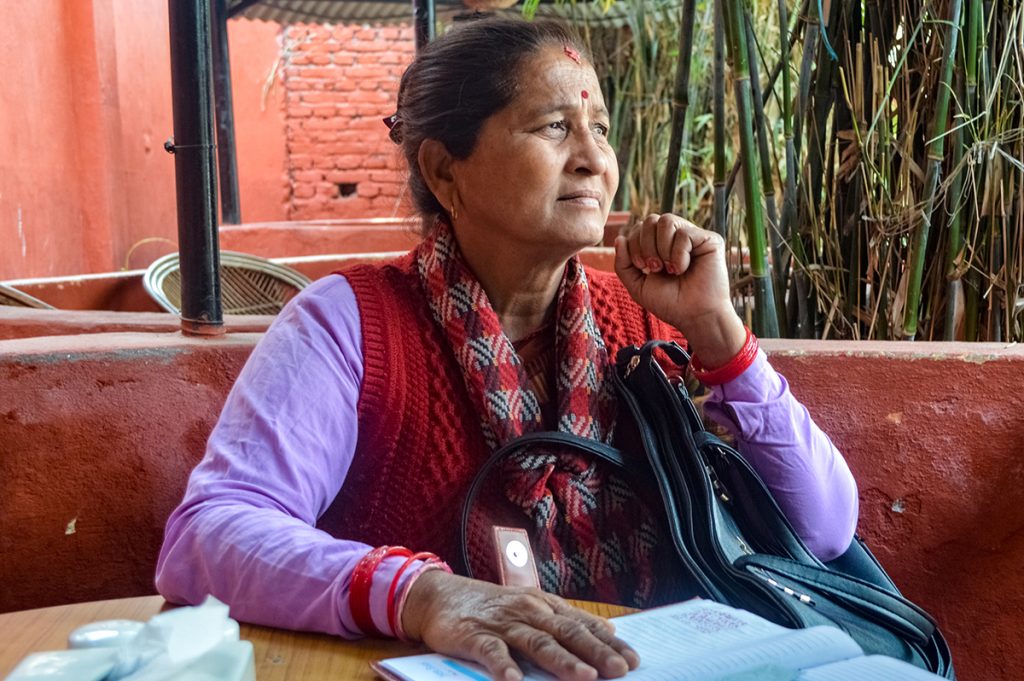 Uma Devi Badi is a Nepali human rights activist and a strong local leader. She is currently a Provincial Assembly member in Sudurpaschim since 2017. She has also been leading the Badi movement, under which she has been actively protesting for the recognition of community rights, including the end of untouchability and prostitution, as well as citizenship and land ownership issues. Being born and brought up in Thapagaun of Salyan district, Uma was determined to work to abolish all kinds of disparities and discrimination. Uma has been working to change the system and give a better living to all people in Nepal.
In the 2004 Badi protest, when their demands were not considered, Uma Devi led the protest to the next level after removing her clothes from her top half and hanging them at the gate of Singhadarbar, the seat of government, to chant the slogans. And, other women followed her. On September 10, 2007, the government finally agreed to work towards her demand for the Badi community. Ever since she was elected, she has gained respect from her adverse hard work and has constantly been working for the betterment of the country.
4. Pasang Lhamu Sherpa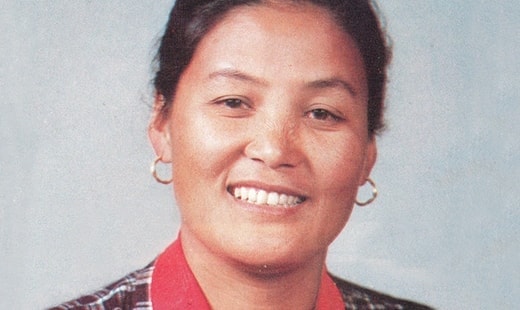 The national hero Pasang Lhamu Sherpa was the first Nepali woman to successfully climb Mt Everest. Also, she was the second woman in the world to live her dream to climb the highest peak.
She had always dreamt about climbing Everest, and only after her fourth vigorous attempt, she was able to make it. Unfortunately, she lost her life during the descent due to the hard weather conditions. Sherpa surpassed all the social barriers to climb up various other mountains including Mont Blanc, Cho Oyu, Mount Yalapic, Pisang Himal, and others. She still continues to inspire women with her courage and determination.
To commemorate her contributions, a non-profit foundation named Pasang Lhamu Mountaineering Foundation is working for the rights of women and children. Started and operated by Aang Chhiring Sherpa, Pasang Lhamu's sister-in-law, the organisation is working to make the life of the women living in Nepal's high mountain an hilly areas better.
5. Phupu Lhamu Khatri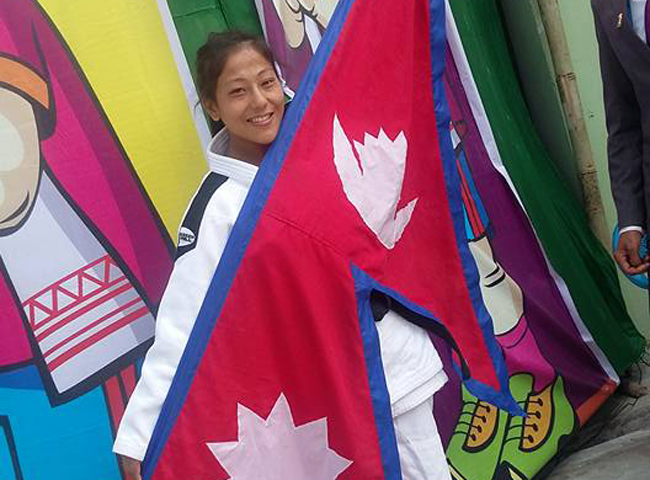 Phupu Lhamu Khatri, also known as Judoka Khatri, has received Nepal's second gold medal in female judo in the 2016 South Asian Games. The 21-year-old Khatri also won the Female Player of the Year Award at the NSJF Pulsar Sports Award that same year. She has also collected a silver medal in Ranking Judo (Hong Kong, 2015), a bronze medal in the JUA Junior Championship (Macau, 2012), and a gold medal in SAG, 2012.
She belonged to a remote village in Lelep of Taplejung. Her father was a trekking entrepreneur, who lost his life in the 2015 Mount Everest avalanche. Overcoming all the barriers, she kept going with her passion, i.e judo, since 2012. Using all her courage and strength she has been playing ever since then and nailing the ground.
Furthermore, not everyone knows that Khatri is a great social worker and has been working for the betterment of her community. Also, she deeply feels for the street children and senior citizens of the country.
6. Anuradha Koirala
A powerful Nepali social activist, Anuradha Koirala has been an inspiring icon in Nepal. She runs a non-profit organisation, Maiti Nepal (founded in April 1993). It works on helping survivors of sex trafficking, rescuing and reuniting them with their families. Additionally, Maiti Nepal also operates a rehabilitation home and an academy in Kathmandu, preventive homes in other cities as well as transit homes at the Indo-Nepal border towns operating with the help of police and law enforcement authorities.
Koirala also served as the governor of the Bagmati province and currently holds a place in the Nepali Congress party (since November 2017).
Coming to her career achievements, Koirala has been awarded the Best Social Worker of the Year Award (1998, Nepal). Prabal Gorkha Dakshin Bahu Medal (1999, Nepal), Trishakti Patta Award (2002, Nepal), and many more. She has also been internationally recognised as she received the CNN Heroes Award 2010 in Los Angeles, California.
Her list of awards and achievements are endless. She made Nepal proud by holding Mother Teresa Award in 2014 and Acharya Tulsi Kartritva Puraskar by Akhil Bhartiya Terapanth Mahila Mandal in 2014. In 2017, she received India's fourth-highest civilian award Padma Shri by President Pranab Mukherjee and GOD Award (2018).
Every lady is enriched with power; it is just a matter of courage and time that they get to use it and change the world by their deeds. Koirala is a perfect example of such a woman who never stops in making life better for the destitute people.
7. Sushila Karki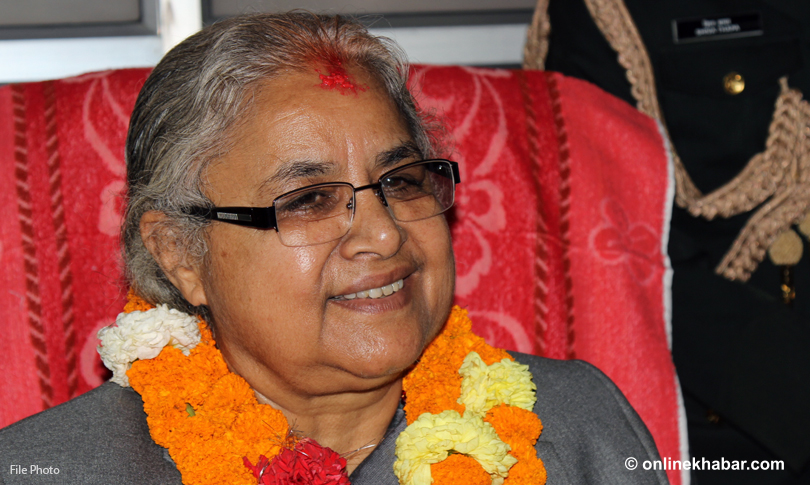 The first and only female chief justice in the Supreme Court of Nepal is Sushila Karki. She held this post from July 2016 until June 2017. She had her fair share of struggles while establishing herself in providing social justice to the country. She has been involved in many social organisations like The Human Rights Organisation, Amnesty International Nepal, and Nepal Red Cross Society.
With her hard work and dedication, she has pioneered her status and proudly promoted the zero-tolerance policy against corruption. Initially, she worked as an assistant teacher, then became a senior advocate in 2007. She got appointed as an ad-hoc justice in the Supreme Court (2009), and became a permanent justice in 2010.
She also became an award-winning author of the 2011 paper "Gender Equality and Justice in Nepal: A Bird's Eye View". Nepal is honoured to have such a vigorous lady that could bring a huge change in the country and have encouraged women to step out of their household work and bring a change in society.
8. Jhamak Ghimire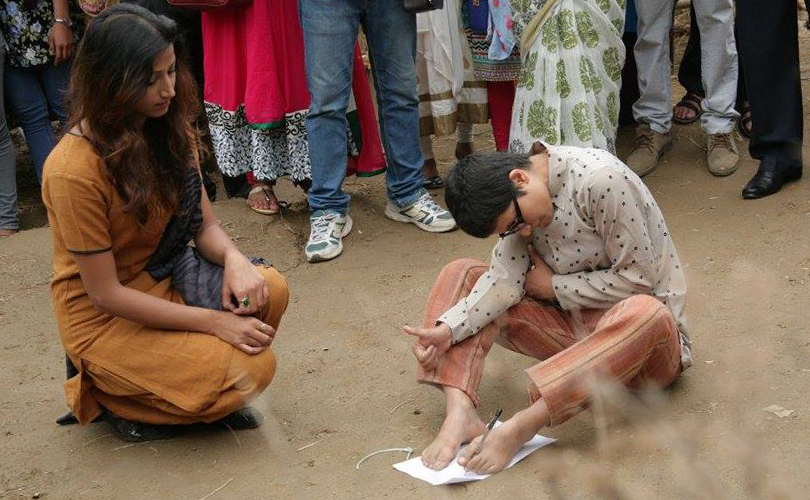 A renowned Nepali writer Jhamak Ghimire is a columnist for the Nepali newspaper, Kantipur. The talented writer was born with cerebral palsy and could neither speak nor use her hands or even sit comfortably. She, however, overcame the challenge and vigorously got herself writing with her left foot.
She not only took up writing but did a splendid job and has bagged nine awards for her works. Ghimire has won Madan Puraskar (a popular award given to the writer in Nepali literature) for her autobiography, Jeevan Kaanda ki Phool (Is Life a Thorn or a Flower) published in 2010. Likewise, Ghimire was awarded by Kabita Ram Bal Sahitya Prativa Puraskar in 2015, and Aswikrit Bichar Sahitya Puraskar in 2016 as well.
Additionally, she wrote much heart-winning poetry in her works such as Sankalpa, Aaphnai Chita Agni Shikhatir, Manchhe Bhitraka Yoddhaharu, and Quaati. With her efforts in writing and an inspiring story of continuing life, she motivates all to never let physical disability be an excuse and keep working on towards your aim.
9. Mira Rai
An internationally awarded runner Mira Rai from Bhojpur is a well-known personality in Nepal. When she was 14, she decided to leave her home to join the Maoist rebels when they came recruiting in her village. Since she was a minor, she was unfit for integration into the Nepal Army when the party joined the peace process and, hence, was discharged. After returning home, she dreamt of doing something that could support her family. So, she travelled to Kathmandu to chase her career in karate and running.
Her journey as a runner started in 2014, when she won the 50 km ultra trail race unprepared, without carrying food, water, and she was not even wearing running clothes. The 29-year-old Rai appeared in a lot of overseas competitions and fortunately won many of the awards as well. Years between 2014 and 2017 were amazing for Rai.
Though she is the 12th-grade dropout, she has inspired many women in the world to keep up working no matter any situation they might face. She has made her country proud in many international arenas. Her major achievements include Ben Nevis Ultra Race completion (2017). It was her 2nd ultra trail race, in which she stood first and continued her position in Barro Sky Night race, Mont-Blanc 80-km race (King of the Hills race). Additionally, her profile also includes some of the world's most challenging trail races, and passing them all with a great win has led Nepal to stand proud to have a powerful lady like her.
10. Pushpa Basnet
A dedicated and renewed social worker, Pushpa Basnet, has successfully been listed as one of the most powerful women in Nepal. She is the founder and president of the Early Childhood Development Centre (ECDC formed in 2005). She, with her team, works to support the rights of children living behind bars with their confined parents. The organisation gives a chance to hundreds of children to live a normal life with joy.
Her efforts have led her to get recognition internationally. Basnet was awarded the CNN Hero of the Year 2012 for her efforts and dedication to work for children.
She started her career at the age of 21 and got a residential house for the kids in 2007. Then, she provided the children with care, school enrolment, free meals, and medical care. Basnet has proven her potential and dedication towards the country and is always standing to strengthen the rights of children living behind bars.