Broadsheet daily newspapers published from Kathmandu on Tuesday, both English and Nepali, have prioritised different issues on their front pages. The arrest of a notorious gangster Ashok Lama, the market monitoring by Agricultural Development Minister Chakrapani Khanal and a gathering of Nepali Congress leaders have received key priorities today.
Reports about few other sociocultural and economic issues have been published on the front pages.
Important
Anti-Deuba leaders united against Nepali Congress leadership
Leaders of Nepali Congress who have been criticising the leadership style of party President Sher Bahadur Deuba have come closer in a bid to put more pressure on the leadership for internal reforms, according to newspaper reports.
Republica lead story says Krishna Prasad Sitaula, Arjun Narsingh KC and Gagan Thapa have now joined the rival faction led by Ram Chandra Paudel.
Meanwhile, the leaders have also said that they would unify the entire party by maintaining justice, fairness and transparency, according to Gorkhapatra.
Nagarik, however, says the recent polarisation may worsen the problem further as leaders will apparently be divided between two sides in the upcoming meeting of party's district presidents too. In particular, the two sides have been blaming each other for the party's humiliating performance in the elections held last year.
Former Maoist party's trade union owes Rs 45 million to govt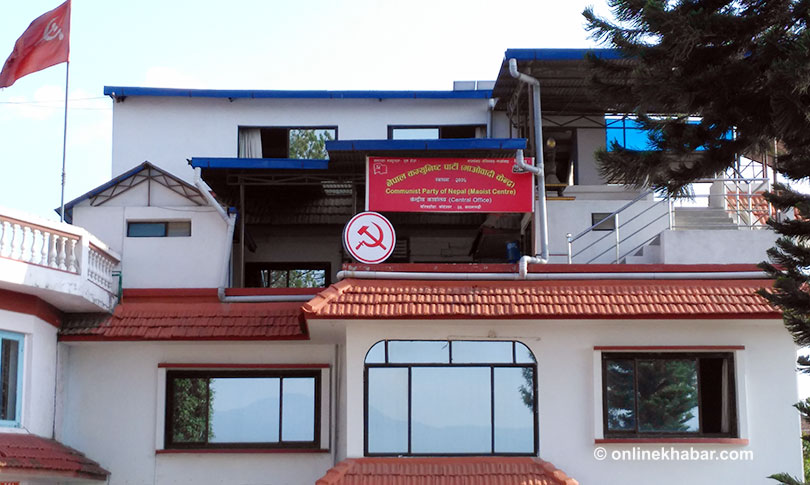 The trade union affiliated to dissolved CPN-Maoist Centre, which now has been merged into the Nepal Communist Party, owes Rs 45 million to the government as its leaders and members had borrowed from the state coffers for 'self elopement', Annapurna Post reports in its lead story. The trade union is planning to sell the land in Parisdanda of Koteshwor so as to pay back the loan, the report informs.
Ignored
Govt tightens rules on local officials' foreign trips
The Kathmandu Post reports in its four-column box story on the front page that the federal government has made it mandatory for officials and staff of local governments planning foreign visits to obtain the approval of the central government's Ministry of Federal Affairs and General Administration.
The report says, the officials travelling without such approval will not get recommendation for visas from the Department of Consular Service.
Poultry farming banned in Godawari for three months
The local administration in Godawari area of Lalitpur district has banned poultry farming and related activities in the area after H5N1 virus spreading bird flu was found during an examination here, according to Rajdhani lead story.
Earlier, the virus was found in four poultry farms of Godawari and Badikhel areas.
Food adulteration excessive in Nepali market
Recent market monitoring by various government authorities have found that adulteration in food products is too much in the Nepali market these days, according to Nagarik lead story.
Recently, oil, rice, lentils, turmeric, ice cream, drinking water, milk and milk products, sweets, fruits, noodles and biscuits of various brands have found to be adulterated and they are likely to cause serious diseases in human body, according to the report.
TIA expansion: Chinese contractor 'runs away'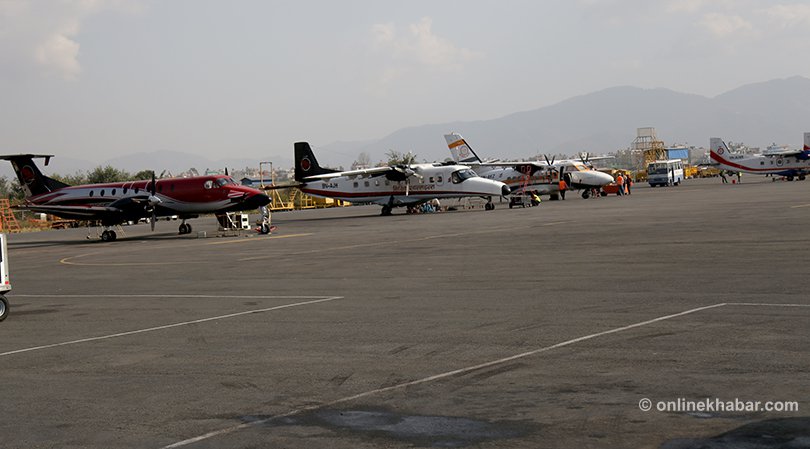 A Chinese company which had won the contract to work on the expansion plan of Tribhuvan International Airport has gone incommunicado, according to Karobar daily. The Sanghai Construction Company, which was responsible for extension of a 300-metre section of the runway within next 18 months, is out of contact since it signed the agreement in September-October last year, the report informs.
Meanwhile, the Civil Aviation Authority of Nepal is preparing to issue a new notice for tenders after cancelling the contract with the company.
Menstruating girl dies of snakebite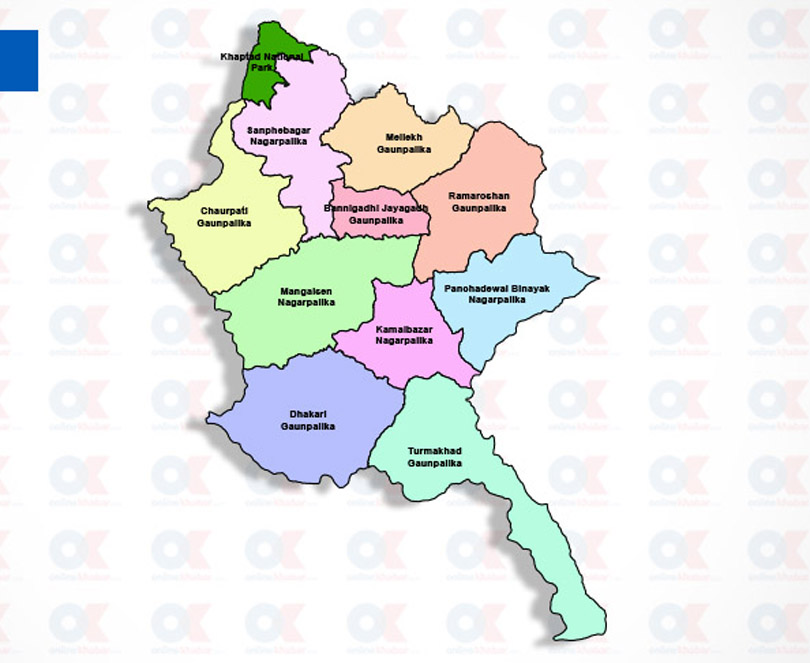 Yet in another incident of death in chhaugoth, a special under-facility shed where menstruating girls and women are forced to stay in far-western Nepal, an 18-year-old girl died of snakebite in Turmakhand Rural Municipality-4 of Achham district, according to Kantipur.
Quoting the victim's peer, the report mentions that a snake came to the shed from the roof while the duo were sleeping and it bit her finger. She lost the life as other family members knew about the incident late and she could not be given proper treatment on time.
Interesting
New criteria to be set for ambassadors' appointment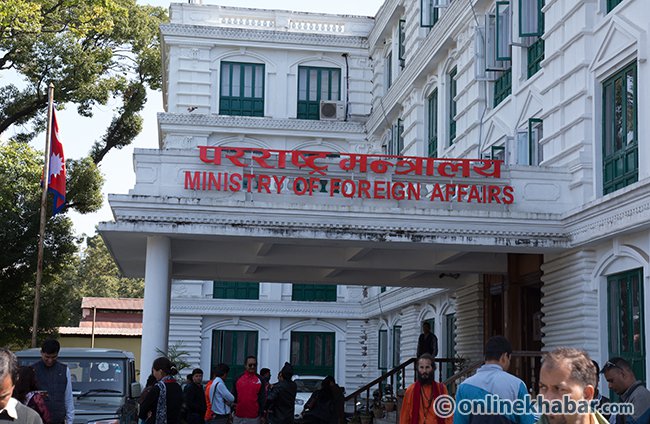 Naya Patrika says the government is amending existing Diplomatic Code of Conduct that it issues seven years ago in a bid to introduce new criteria for the appointment of ambassadors and other diplomatic officials. The Ministry of Foreign Affairs is preparing to amend the code issued by then Baburam Bhattarai's government.
---
Published on June 12th, Tuesday, 2018 10:11 AM
---
Download Onlinekhabar App. Android click here & IOS click here . Keep in touch with us on Facebook, Twitter & YouTube.