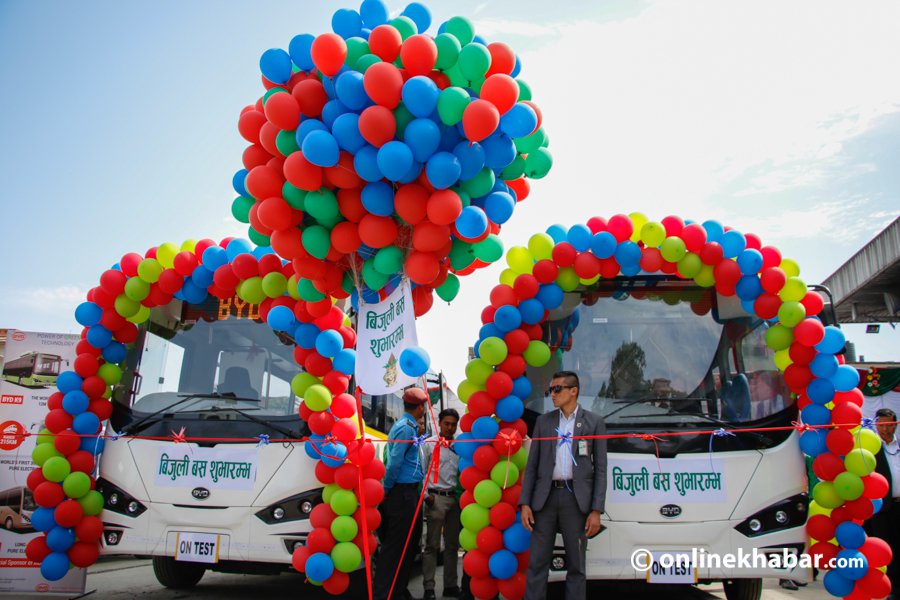 Presently, there are approximately 1,150 four-wheeler electric vehicles (EVs), 4,700 electric bikes and 31,000 e-rickshaws in Nepal, according to automobile dealers. The operation of 1,150 four-wheelers, in one year, consumes electricity worth Rs 20 million and saves the fuel import worth Rs 100 million. Likewise, these four-wheelers reduce carbon dioxide emission by 2,400 tonnes.
There has been apparent optimism and increasing public demand for the use of electric vehicles across the country. Moreover, with private owners showing a keen interest in EV adoption, the electric car market is poised for expeditious growth. As such, it is imperative for the government to officially support the interest of the people through the adoption of favourable policies to propel the growth of EVs in Nepal. The adoption of electric vehicles presents a watershed opportunity for the deployment of sustainable transportation. The role of electric vehicles in reducing pollution attributable to transportation is self-evident and has been substantiated with scientific certitude.
The details of Nepal's fiscal budget for the year 2020/21, however, will decelerate the rate of EV adoption. We completely understand why the Finance Ministry has elicited concerns over the "depleting foreign reserve," and "deficit in the balance of payment." Along with that, we welcome the ministry's good faith towards electric mobility in the public segment. Yet, there are numerous countervailing factors that come with EV adoption among the passenger segment that can offset the concerns raised by the ministry.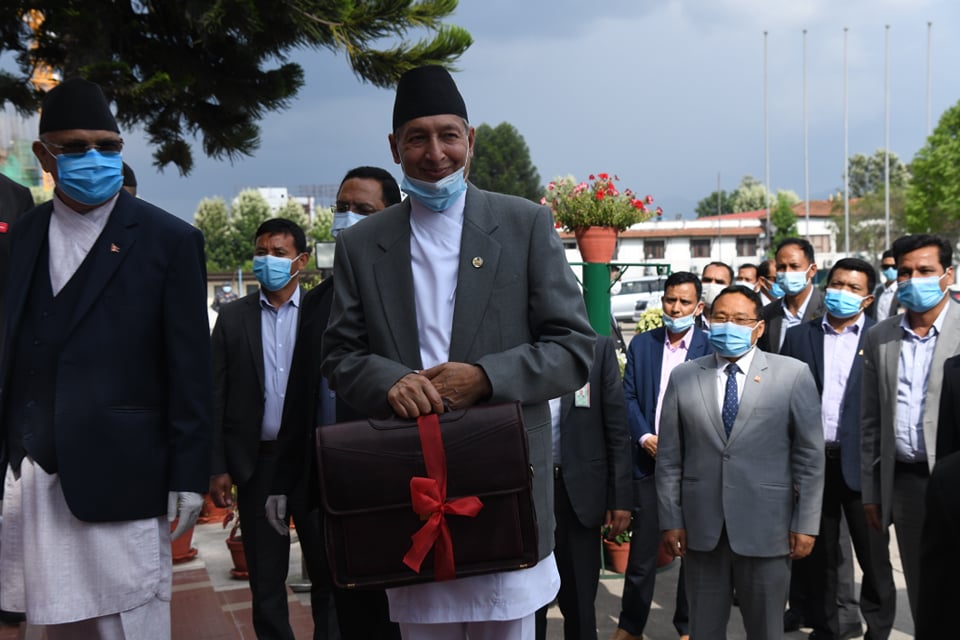 Here are some reasons why the government should further revise provisions regarding the excise and customs duties presented in the new budget:
There seems to be miscommunication and misinterpretation regarding the number of mid-range and low-range electric vehicle as opposed to luxury vehicles. The average cost (or value) of more than 90% of the imported four-wheeler EV is less than $35,000 per four-wheeler passenger electric vehicle. Presently, more companies have become increasingly producing and are eager to invest in EVs and to enable more right-hand drive (RHD) at entry-level and mid-level variants to dominate the market. So we can expect more entry-level and mid-level variants to be introduced in the Nepali market.
Another miscommunication is about the battery life and cost of an electric vehicle. In recent years, battery costs for electric vehicles have fallen from $900 per kilowatt-hour (kWh) to $200 per kilowatt-hour (kWh). Many battery experts insist the costs will continue to drop due to economies of scale, learning by doing, and expanded research and development. Furthermore, the EV battery life of 20 years is expected to prolong due to continuous technological innovations. Therefore, comparing the longevity of electric vehicles and the overall benefits throughout their lifespan with similar parametres of gasoline vehicles, the Finance Minister's concern over the high initial cost of EVs does not match the opportunity for savings it presents. Furthermore, while innovation in electric vehicles will continue to skyrocket, innovation in non-electric vehicles will remain stagnant. And, if Nepal is not able to adopt EVs now, it will become an easy dumping ground later on, as many manufacturer's home country have started to adopt the Euro VI standard. There are also affordable electric vehicles, which can be made available without any compromise on the core technology.
At this stage, public-segment vehicles, for which tax has not been increased, and passenger-segment vehicles, for which tax has been significantly increased, are deeply interconnected and complementary because of the required infrastructure and technological prerequisites. The essence of electric vehicles must be understood as a solution, rather than a product. Electric mobility should be promoted in line with its overall ecosystem which includes public vehicles, passenger cars, commercial vehicles and chargers as well. Promotion of electric public vehicles is accelerated by the adoption of electric mobility in passenger cars.
Favourable policies are needed not only for public electric vehicles, but entry-level and mid-range passenger cars, whose benefits in terms of utilisation of domestic energy, fuel-saving, embracing the new technology and health benefits would surpass essence of high taxation.
As a small developing country that is slowly attaining stability, Nepal needs the production of hydropower energy and the adoption of EVs among the passenger as well as public segments. It can send a positive message to international donors and the tourism industry as well.
The revised taxation demonstrates a major policy departure from the government which sets a dangerous precedent not only in the eyes of investors but the general public as well. It is neither practical nor reasonable to impose such a drastic hike from the perspective of importers, banks as well as end-users. We believe that with a stable government should come stable policy for economic development, credibility and the fostering of trust in the system.
To build a sustainable and desirable economy, we need to wholeheartedly agree that innovations are at first expensive and need to be tried, tested by those who can afford. Only then, confidence is achieved, which helps make it affordable for everyone.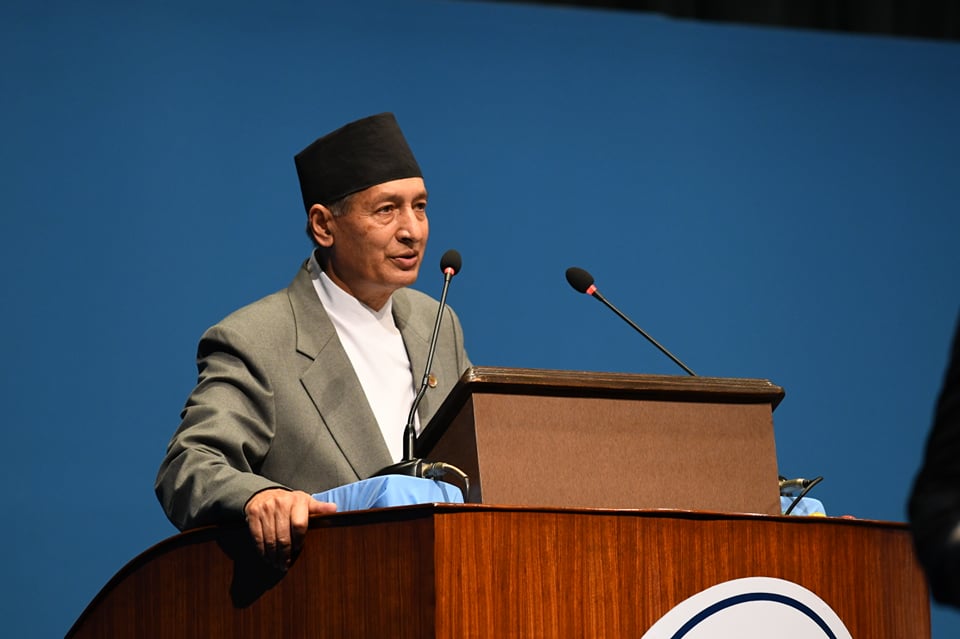 The Finance Ministry should also consider that Nepal has been widely praised for spearheading a movement toward proposing and adopting favourable electric vehicle policies and is considered a trailblazer in South Asia. Continuing on this path would give our country a positive legacy in the global arena and an opportunity to break new grounds with the use of this innovative technology and its ecosystem. Moreover, the strengthened use of Evs can help Nepal promote collaboration with China, which has been leading advancements in electric vehicles.
Further, the government can consider the following suggestions as it moves ahead:
The government could place an embargo on a certain price level to ensure that entry-level and mid-range vehicles are able to enter the market whereas high-end luxury vehicles can be taxed more or prevented from entering the market.
Reconsider the current taxation policy of this fiscal year and continue the previous year's taxation policy for time being. Once there is a stable market for the EVs, it may be a practical strategy for the government to gradually increase taxes as the price of EV batteries decline in order to automatically balance the high initial costs that the government may be facing currently.
Since this is a new technology, the government can mandate updated quality control standardisation, safety standards and certifications, such as battery certificates, when importing electric vehicles so that once imported, the technology can remain sustainable and long-lasting.
In order to stop the import of high-end luxury electric vehicles, the government can place regulations to limit the import of vehicles through authorised manufacturers and distributors only. If such an embargo is placed, the issue of limiting high-end EV import can be solved. Therefore, further continuation of the previous year's regulation mandating manufacturer-authorised distribution of EVs would itself keep luxury, high-end vehicle imports in check.
A more detailed study on the modality of using Evs for public transportation should be carried out.
A continuation of favourable electric vehicle policies can help Nepal portray its positive image in the global arena as its commitment and solidarity to fighting global climate change. It can get a chance to have localisation of new sustainable technologies like EVs in the coming days. This may help boost the tourism industry and credibility with international donors and investors.
Because there are crucial incentives to adopt EVs in Nepal, the government should reconsider the excise and customs duties presented regarding passenger EVs in the new fiscal budget. If Nepal is able to demonstrate flexibility in the adoption of electric vehicles, within one or two years of nourishment time, this new technology can be localised and will give Nepal a first-mover advantage. Within that time, Nepal can nourish this innovative technology to develop its capacity for assembling, manufacturing and human resource generation, which are an undeniable advantage.
Shrestha is the Chief Executive Officer of Cimex Inc Pvt Ltd, the authorised distributor of BYD in Nepal.