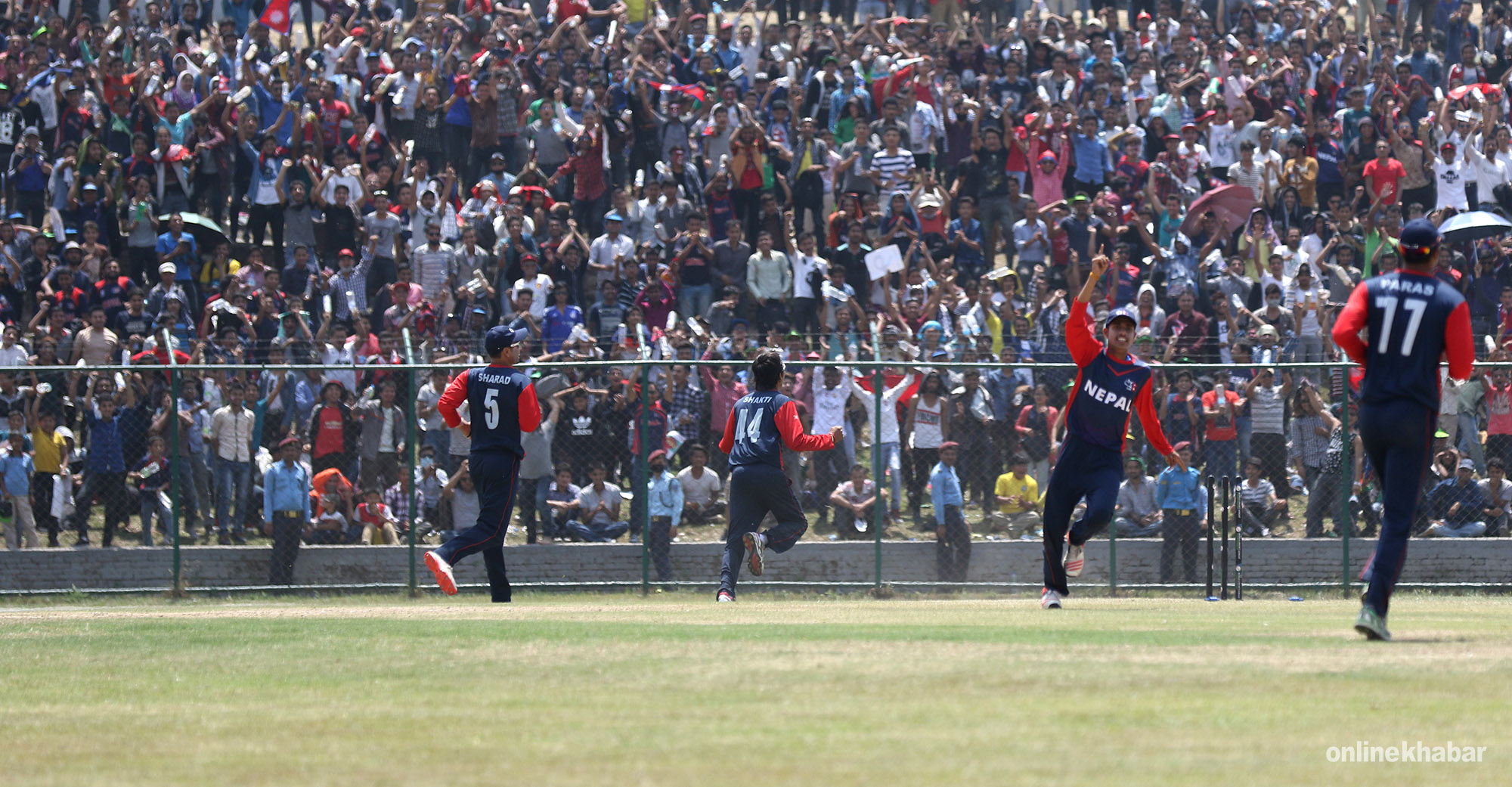 Kathmandu, November 27
The International Cricket Council has proposed that Nepal and Kenya play their two-match World Cricket League series in March 2017.
The world governing body has proposed two dates: March 11-13 or March 18-20 for the series, which is likely to be played in Kathmandu.
The ICC's media partner Espncrincinfo reports that the matches have been scheduled for March 11-13, and will be played in Kirtipur. However, sources tell Onlinekhabar that the match could be played between March 18-20.
The ICC is yet to formally decide whether the series should be held in Nepal, especially as Cricket Association of Nepal remains suspended, and a court case on the legality of different factions of CAN is on.
In April, the ICC, in an unprecedented move, hosted the Nepal vs Namibia match in Nepal on its own citing dispute among various factions of CAN. It had later suspended the association. Just few weeks ago it formed an advisory committee to recommend revision to CAN's statute, and the hold fresh elections by July 2017.
The 2016 season of the ICC World Cricket League end last week following Hong Kong's tour of Kenya last week. The League, which began in 2015 will conclude in 2017, and the sides that top the table in the end get a chance to play the ICC World Cup Qualifiers 2019. All teams have now played eight matches. Papua New Guinea lead the table with 12 points, followed by the Netherlands (12), Hong Kong (11), Kenya (8) and Nepal (6). Namibia and the UAE are the two teams at the bottom of the league.
Nepal have only won three of their eight matches so far. Out of the three wins, only one has come playing abroad. The team is likely to head to Hong Kong in July and host the UAE in the second half of the year. Going by the table standings for now, Hong Kong, Kenya and Nepal are likely to face a tough battle next year to at least get to or retain or the fourth spot in the league. But for Nepali fans,good news is that Hong Kong and Kenya are yet to face the tougher-to-beat sides in the tournament.
Hong Kong are yet to play the mighty Netherlands and Papua New Guinea. Kenya are yet to play Nepal, a team that's not easy to beat at home, and they have the Netherlands and Scotland to play against. Also, it should be noted that the ICC has not clearly said it will promote the top four teams to the qualifiers, it has just said 'top teams' will get a shot at playing the World Cup.