After spending almost three months in police custody, Chetan Karki, commonly known for his Chetan Vlogs, this week has been sent to the Sindhuli jail to spend his time in judicial custody. He was arrested on the charge of possession and trafficking of brown sugar, an opioid drug that is deemed illegal in Nepal.
"He's been rejected to get released on bail," says an official from the Sindhuli District Police Office. "The final decision will be made by the court soon."
Karki was arrested by the police in the district on February 3 in possession of 4.1 grams of brown sugar and roughly 8 grams of marijuana. His personalised camper van was also confiscated by the police. 
The police suspect Chetan Karki is a smuggler; on their report, they have suggested he uses his camper van to smuggle drugs. But, Karki and his team claim these allegations are wrong. Karki says he is a prescribed user and the police and judges are just targeting him because they want bribes. This incident goes to show how Nepal's police and justice system are entangled in complex procedures related to drug trafficking cases, resulting in prolonged cases and delaying both verdict and justice.
Karki's argument
The police argue the case is simple. They say, since the Covid pandemic, they have apprehended traffickers on the Sindhuli-Bardibas route. They say they also arrested Karki similarly as they have a hunch that he is a part of the network.
But, Chetan Karki denies it. He says he is a prescribed user. After he sustained a hip injury in 2016, Karki has been a regular user of methadone, a synthetic opioid agonist used for chronic pain. Since then, he has been regularly taking the synthetic opioid through a methadone programme run in tandem by the Ministry of Health and Population and the Ministry of Home Affairs.
Through the programme, he regularly visits methadone centres in Kathmandu where a doctor gives him doses of synthetic opioids. He has enough proof suggesting that he is a user, but not a smuggler.
"There is enough proof to show that Chetan Karki is not a smuggler but just a user," says Rajiv Kafle who is advocating for the legalisation of marijuana in Nepal. "This is another case of Nepal's archaic drug laws denying justice to an innocent person. We will fight against this."
"He was in possession of brown sugar because he was travelling to districts where the government's methadone programme doesn't exist," says Kafle.
The crucial camper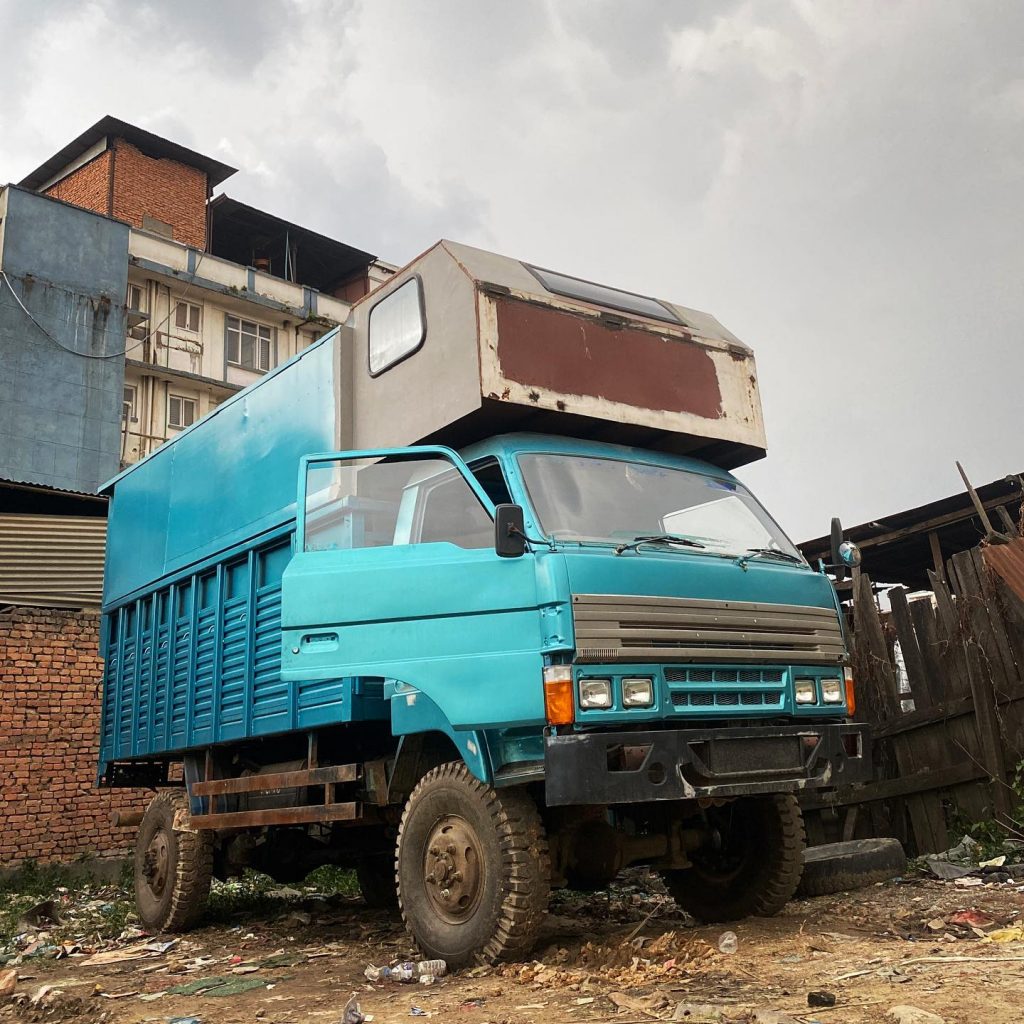 But, the police think otherwise. They say Chetan Karki might have secret compartments on his camper, which he uses to smuggle drugs from India into Nepal.
"They have no base for that. He uses the camper for recording music for musicians who can't come to Kathmandu," Kafle says.
And, that is a cause for concern as Karki feels if the police released the camper, people he knows could use it to record songs, which would in the long run support his family. But, as of now, the police are not likely to release it as he was caught with the illicit drug while he was driving the camper.
Since there is uncertainty about the case, Chetan Karki's wife is worried and sick. She, along with their two-year-old baby, frequents Sindhuli where Karki is being tried.
A complicated case
Rastra Timilsena, a lawyer, says the case is in a delicate stage because of the amount of brown sugar obtained from Karki.
"There are examples where a person carrying two grams has been accused of trafficking because this is around 15 doses," says Timilsena. "The case is still defendable, but it all depends on Chetan Karki's statement."
He says he might have to appeal at a higher court.
That is what Karki is planning. Kafle says they will file an appeal at the Patan High Court where they hope doctors that Karki frequented can help.
"He is in jail due to Nepal's age-old drug laws. People like him need help, they shouldn't be put in jail. We'll go to high courts and demand justice," says Kafle.
But, Karki is already behind bars for three months, without getting proven, and there are many similar cases across Nepal. Kafle hopes once this case is settled, it will set a precedent for them too.