Krishna Gurung turned vegan in 1998 when veganism was an anomaly in Nepal. It was more difficult for him to get vegan products including clothes and shoes than vegan food.
But, it is changing of late. "We are now seeing a lot of vegan products. From physical stores to online, these products are also getting separate sections these days," Gurung says, "But, they are still not enough."
Veganism in Nepal has been brought up in debates and promotion only in the past decade. But, veganism and vegan products are still shrouded in a lot more misconceptions. It means vegans have to be sceptical and compromise on the products they consume.
But, these people say they are committed to changing the situation.
Vegan products in Nepal
Vegan products can be seen in the market, but vegans are not happy with the number.
Samu Yonjan shares, "If we talk about the shoes alone, it is very hard to find a pair that is not made of leather. Sellers do not and cannot identify what is pure leather and what is synthetic. So, we have to poke around and find shoes that work for us. But, it is not always favourable. We choose plastic shoes and wear them for a long time."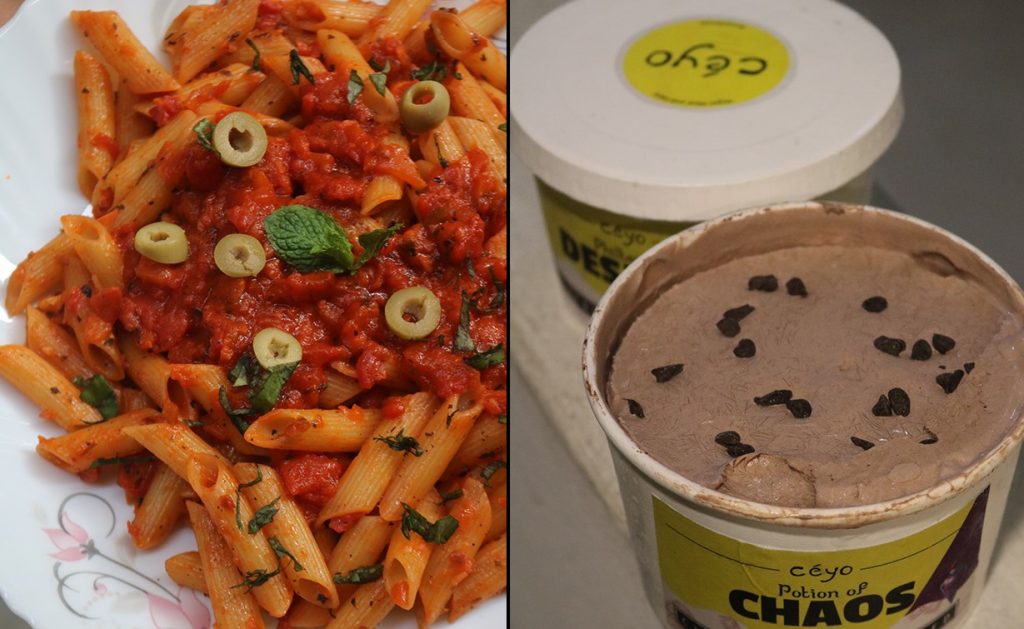 "It is the same even for makeup and raw materials for food products," says Yonjan, owner of Loving Heart Restaurant, one of the few vegan restaurants in Kathmandu.
Pasang Sherpa, the proprietor of Shoe Bar & Accessories, is one of the few suppliers conscious of serving the vegan community. She supplies shoes made of certified vegan leather and they have gained traction in Nepal, becoming popular not just in the vegan community but in others. "Many lady doctors who require feasibility, comfort and durability, have chosen the sandals that have vibrant animal prints. Other consumers include expats that have been more into the designs and their unique appeal."
Sherpa sees there is a market for vegan products among animal lovers including vegans and Jains. "Impressed by the design and quality, I became a regional dealer for GOBY and during the lockdown started selling the products through my Facebook page."
Yonjan says if such shoes are available, she would rather collect money and purchase them instead of going for unidentified "synthetic" leather shoes.
Naturally, vegan products are meant to be used by vegans. But, Gurung highlights, "Though they do not announce they are vegan, many people are using plant-based, cruelty-free products. Many more want to, but they are not aware of the options. Many are waiting for things to get more common and accessible before they make that switch in their lifestyle."
It means there is a market for vegan products in Nepal.
"Recently, at a temple, I saw a man taking off his belt and accessories outside because we generally do not go into the temples with leather products. So we leave them outside, even risking loss or theft. But, its alternative could be vegan leather, isn't it?"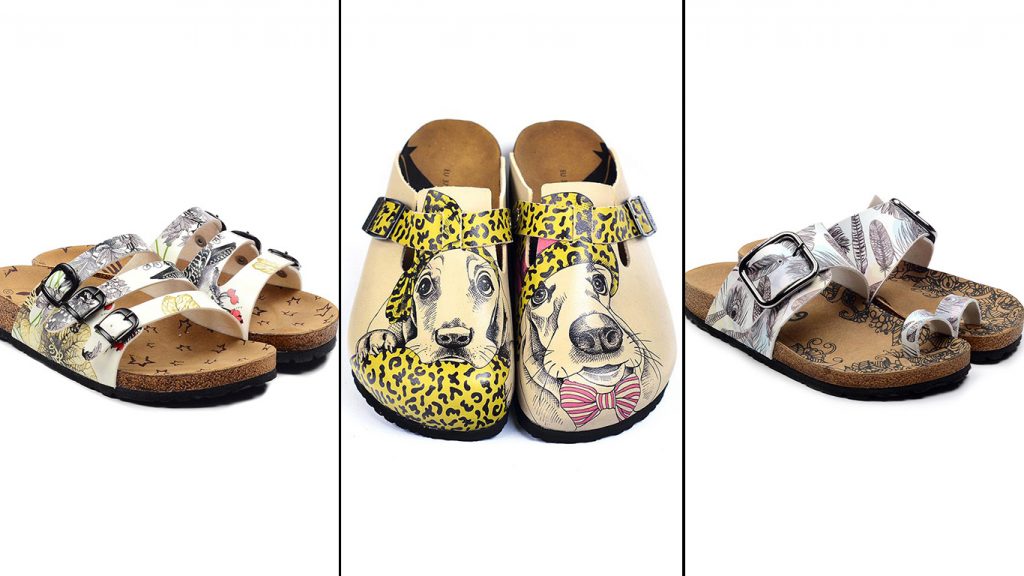 However, Sherpa is yet to fully capitalise on the markets in Nepal whereas Gurung says no one has pinpointed the market yet. "A market study is needed to determine how many people are adopting a vegan lifestyle and how many others are willing to make that switch."
Marketing veganism in Nepal
Veganism in Nepal has gained some traction with issues like protests against the Gadhimai festival and dispersed cases of animal cruelty. It also gets a boost when social leaders and celebrities such as Angfuri Sherpa, Krishna Pranami, and Ashmi Shrestha talk about veganism. But, that approach to promoting veganism through influencers has not been explored in Nepal.
According to Gurung, who is also a businessperson, "Business-wise, in Nepal, there will not be a great profit as it is. But, it is the right choice for a sustainable effort for the community. Yet, there are a few ways we can communicate the choices to people."
"We can first start with making people aware that vegan products are available and that people have cruelty-free options. Another is making them aware of the carbon footprint they leave behind by importing live animals or animal products." In this, reaching out to the younger generation is easier than the older ones because they are so conscious of these issues now and many are already adopting such a lifestyle.
The approach of veganism in Nepal is still about making people understand that using their rights should never diminish others' rights even if they are animals or that animal cruelty should not be promoted for food or products and vice versa. Sherpa adds, "There are options like the shoes that are made cruelty-free, guilt-free and azo-free."
Fighting against misconceptions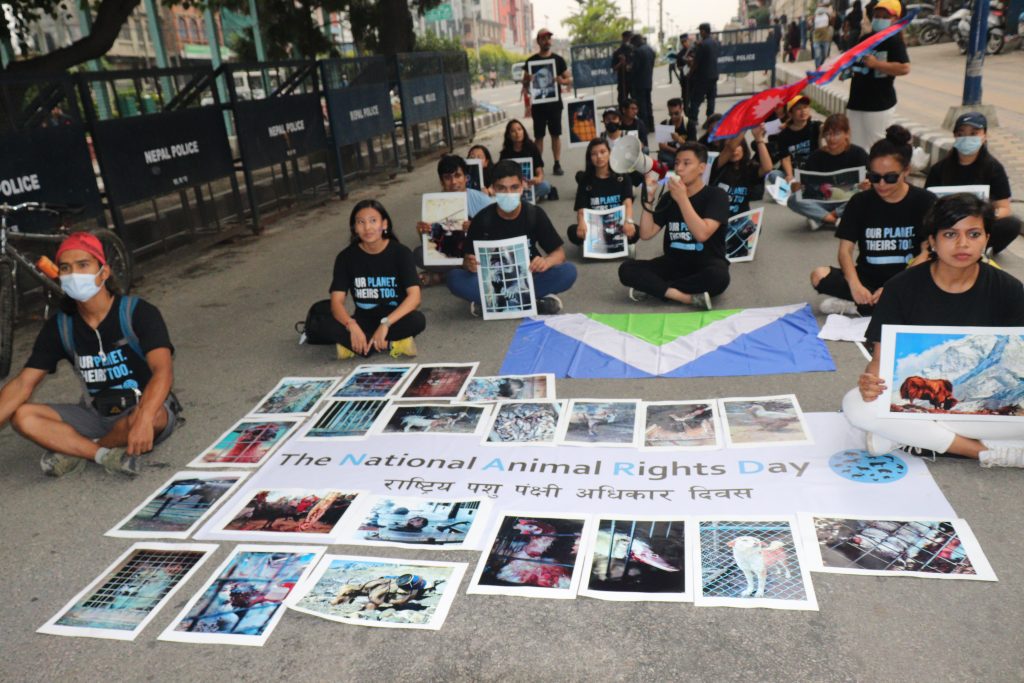 Veganism in Nepal are still shrouded in misconceptions, says Shova Bhujel, a vegan activist. "The first is that vegetarianism is a choice but veganism is said to be a "cult". And whenever we try to talk about veganism, they take it as a personal attack and it turns into a debate, between two communities."
Despite the backlash, the community is continuing their work and that is because, they say, compassion goes a long way. "The environmental connection with veganism might be effective, but when people feel inconvenienced, they are more likely to switch back to their old lifestyle. However, we have found that when people make a compassionate connection with the animals, it lasts longer with better impacts on both life and the environment."
Hence, the market for vegan products is not necessarily for vegans in the community but for all animal lovers and those who favour animal-cruelty-free practices, says Bhujel.
The foreseeable Future
The concept of veganism is still vague in Nepal. But, the activists are committed to continuing their efforts to talk about the idea.
To increase awareness, the World Vegan Association is soon organising International Vegan Festival in Lumbini, Kathmandu and Pokhara with sessions about veganism, animal cruelty and human health along with the vegan products for the vegan and non-vegan community. It is assumed that 10,000 attendees from national to international delegates will attend the festival and that will help them inform the people of Nepal.
"After the Vegetarian Fest 2017, the market for vegetarians and vegans got a boost. Now, we are also hoping for the same in Nepal with the fest. It might be a good platform to connect for those who wish to get an alternative option that is aligned with their lifestyle and know more about vegan products," hopes Gurung.
Meanwhile, Sherpa intends to continue her pursuit to establish brands in Nepal that will have USPs. She says she is already in the process. But, for her vegan leather shoes, she will now focus on customisation and cater to people's specific needs.