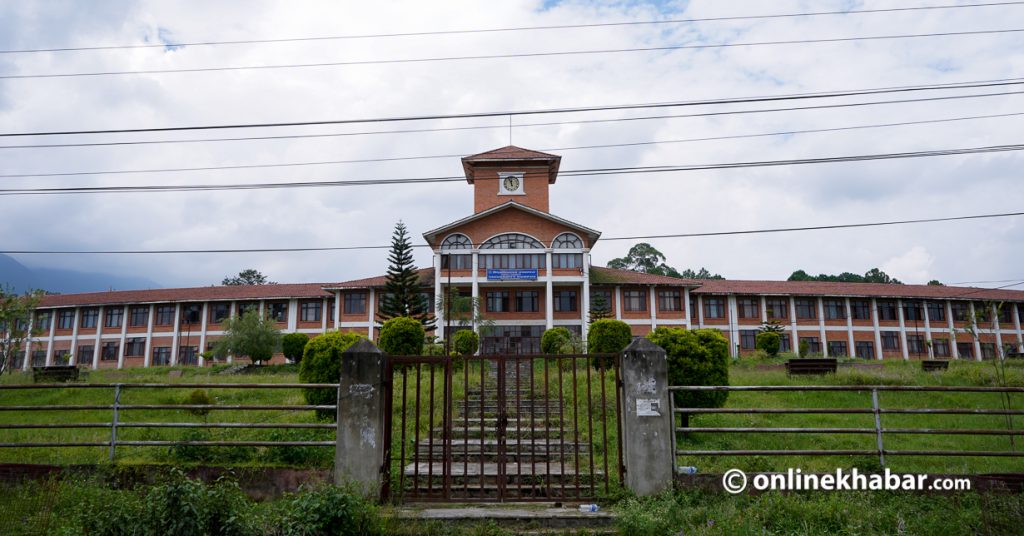 For most students, studying at Tribhuvan University (TU) has always been a matter of pride although it is fraught with a lot of problems. For many years, students from across the country have been coming to study at TU and get their bachelor's or master's degrees. 
The university has been so popular that it has around 80 per cent of Nepal's total students who are pursuing higher education. But, recently, things are not looking great as the number of enrolments at TU has gone down significantly.
TU's Planning Directorate chief Dhurva Kumar Gautam says even though numbers have gone down a bit, the officials do not think it will have a major impact on the university.
"Some subjects having fewer students is normal. With time, there are going to be some subjects that will have more students and some that will have fewer. People shouldn't make a big deal out of this," says Gautam.
Most of the heads of departments and professors at TU say the decrease in the number of students happened after Tribhuvan University adopted the semester model.
The university says it will not run a class if there are less than 10 students. But, there is an exception. If there are enough permanent teachers in the department, and there is a risk of them losing their job, TU has the provision to enrol even fewer than 10 students. But, in that situation, the department cannot hire part-time teachers. The situation is so dire that there is only one student in some departments and in some, there are zero.
Languishing languages and linguistics
Take the Central Department of Sanksrit at Tribhuvan University for example. The department hardly has any students. But, the head of the department, Madhav Sharma, says the number in recent times is increasing.
Some years ago, around five colleges in Kathmandu taught Sanskrit. But, currently, the subject is only taught at Tri-Chandra College and Padma Kanya College. Students say that even at these colleges, the subject is not taught well.
"Schools are the foundation for any courses while pursuing higher studies and when they don't have Sanskrit in schools, how can one expect students to be curious about the subject and pursue it for higher studies," says Sharma.
He says despite this, the stream has students who would like to study Sanskrit as a short-term course.
"In the last few years, the number is rising and that is good given how poor our foundation is," he says.
Last year, there were only 11 students who enrolled to study Sanskrit at Tribhuvan University. But, only one person took the semester exam and is yet to go to class.
There are three students in the fourth semester who are regular. Out of the three, there is one foreigner. But, the department has four teachers including the head of the department.
The number of students at the Central Department of Linguistics is also on the downfall. The department's head Balram Prasain also blames the semester system as it makes it mandatory for students to go to college regularly. Students have also not liked how they have to be involved in a lot of practical work.
"Linguistics is a tough subject and that makes it hard for students to study while working. This is a major issue I see," says Prasain, adding a lack of job opportunities has also played a role in decreasing students.
Currently, many local units are teaching their mother tongues at the school level. For that, they are in need of linguistic experts to prepare course books and curricula. But, the government has not increased the number of positions for this, and this is a major issue, says Prasain.
Currently, there are only three master's students in the second semester. Some left due to personal reasons and some quit after they got ill from Covid. Other semesters do not have students. In MPhil and PhD, there are seven students in the department that has 11 teachers.
"There is no interest in the field as people don't see any career scope. Even though the country needs linguistic experts, the government has not done anything to change that," says Prasain.
Similar issues plague the Tribhuvan University Central Department of Nepali, which at one time had over 400 students. The department's head cites three reasons for the downfall in students.
"First, they started a semester system that was a big turn-off. Another was afternoon classes, which meant students could not work. And, the last problem was the Public Service Commission deciding to have fewer questions of Nepali subjects," says the department head Krishna Prasad Ghimire.
Currently, there are 10 students each in master's second and fourth semesters. In MPhil, however, there are 35 students. For a person to become a high school principal, s/he should have done an MPhil, so this number is significantly low, says Ghimire.
There is one department where things are not looking so glum. The number of students at the Tribhuvan University Central Department of Buddhist Studies is okay, says assistant professor Bed Raj Gyawali.
He says there are 14, 11, and 13 master's students in the second, third and fourth semesters, respectively. A further 23 people are doing their PhD in Buddhist Studies, he informs.
Poor education and geography departments

Subjects like education and geography at Tribhuvan University are getting even fewer students.
Associate professor for Geography, Triloksingh Thapa feels that since the subject is old, it does not get many students. Earlier, for a student to study geography, they must have taken geography as their major in bachelor's, but now anyone with a BEd degree can enrol.
"Despite this, we're not getting students," says Thapa.
There are only two students in the department that has 12 teachers.
The Department of Education Planning and Management is suffering too as it only has three students in the third semester.
Last year, three students came to enrol, but since Tribhuvan University did not enrol less than 10, they asked the students to choose something else. Right now, there are no students in the second semester, which means most of the teachers are sitting idle.
Teachers from this department also blame the semester system. Another reason is the lack of job opportunities.
The Department of Curriculum and Evaluation in the Tribhuvan University Faculty of Education has two students studying in the third semester. For teaching these two students, there are eight teachers. The department's associate professor Shiva Raj Badu says that since this is an option subject, there are fewer students.
"It is common for specialised subjects to have fewer students. The number is going down though. It's something all community colleges are facing," says Badu.
He says that since this subject is taught at Mahendra Ratna Campus and Sano Thimi Campus, the number in the Tribhuvan University central department is low.
The subject of history in the faculty is facing similar issues. There are only three students in the department. All of them are in the fourth semester.
In some streams, the number of teachers nearly outweighs the number of students. The Faculty of Education's Department of Health and Population has seven students in the third semester who are taught by 11 teachers. Similarly, four teachers teach five students at the Department of Physical Education.
Things are quite good in the departments of English and mathematics within the Tribhuvan University Faculty of Education. They have around 100 students each. But, this is an exception.
There is another reason for the central department having fewer students – giving affiliation to too many colleges. The faculty's Dean Chitra Bahadur Budathoki says the government not increasing the number of job positions related to these fields is also a reason as students fear they will not get a job after graduation.
"People study education to become teachers. But, why will they study those subjects to become teachers if there are no job prospects," he asks.
Options for solutions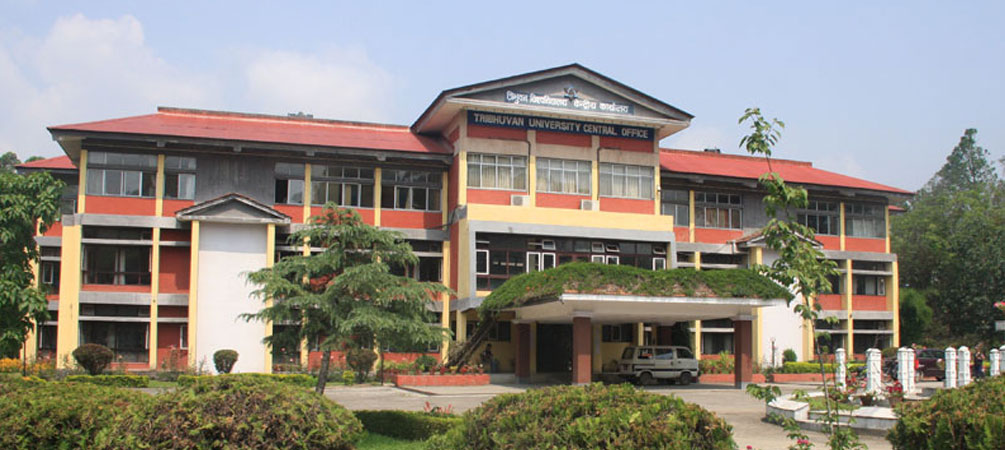 He says that since most subjects are not taught in school, many students do not want to study them as they know there is no use for them after graduation. That is why they have started a department of social studies within the Faculty of Education at Tribhuvan University.
He also says they were planning to make a new curriculum and merge physical education and health.
"While previously people studied physical education, now they are switching to sports science. And, the number of students studying health is very low, so we're trying to make it one," says Budathoki.
Last year, owing to demand, Tribhuvan University Faculty of Education started teaching social studies. Since then, there are over 100 students. Teachers who taught education, geography and political science are teaching social studies.
Now, the faculty is planning to slowly terminate courses that do not have students.
In recent times, the Department of History in the Faculty of Humanities at Tribhuvan University is getting popular amongst the youth. Currently, there are 17 students in the first semester and 9 in the fourth. There are also 15 students doing their PhD in history.
The department chief, Ghanshyam Bhattarai says he expects the number to rise.
In almost all master's courses in humanities, the faculty has made it mandatory to study Nepal Studies where a student has to study Nepal's history.
The university has also made history mandatory in BBA and BIM courses in the management stream. This has helped generate more interest in history courses, says Bhattarai.
"Once we made it mandatory, job opportunities also increased. We feel we'll get a lot of students in the coming year," says Bhattarai.
This is great for the subject as a few academic years ago, there were zero applications to study the subject.
"We took a lot of different steps to make it attractive hopefully things will change," says Bhattarai.
Restructuring the central departments
There have been talks about restructuring departments at Tribhuvan University that have more teachers than students.
Educationist Bidyanath Koirala says, "The university is too big. We need to decentralise it and set up different units in different parts of Nepal. I've asked them to even set up a board of directors and restructure it, but nothing has happened," says Koirala.
Ghimire, the head of the department of Nepali, feels they need to manage it rather than restructuring it. He says the programmes should be managed according to the needs and only give permission to run the courses to the affiliated colleges if there is higher demand.
"We can have students from Ratna Rajya and Tri-Chandra at the same place. If there are more students, we can go back to the current model," says Ghimire.
Currently, seven Tribhuvan University-affiliated colleges in Kathmandu have master's courses in Nepali. The number of students in almost all colleges is low. He says a plan should be made to put all the students in the same class, which would be beneficial for all.
"If we do this, we can use the human resource properly because right now, we're just wasting people's time," he says.
Faculty of Education dean Budathoki says new ways can be used to operate departments with fewer students.
Last year, they started a new course on social studies to target new students and got over 100 students.
"We're talking about doing this in all departments but we haven't been able to implement it," says Budathoki.
Tribhuvan University Central Campus principal Dhyanendra Rai says there have been talks of merging colleges to combat the issue of the low number of students, but not much has been done as there has not been a clear policy on how to do it.
---
This story was translated from the original Nepali version and edited for clarity and length.