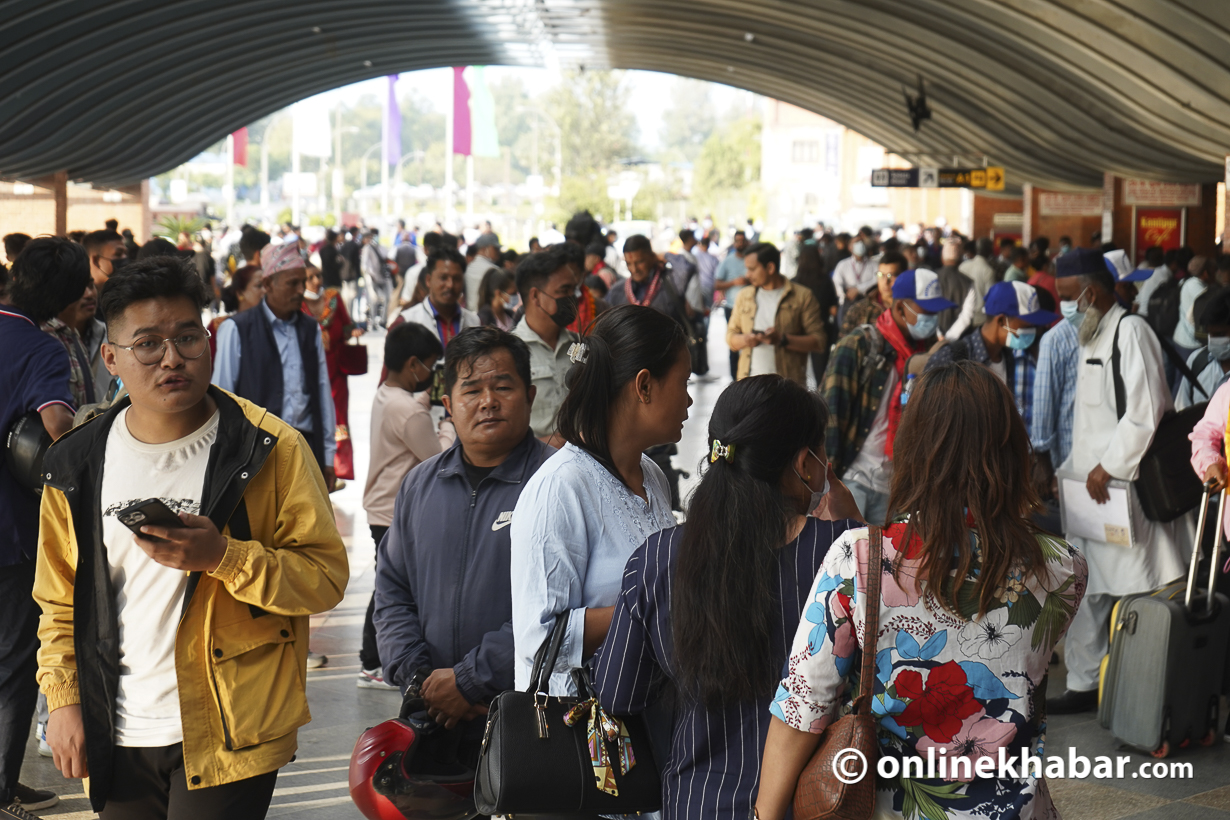 Kathmandu, June 27
Tribhuvan International Airport has implemented a new regulation allowing only a maximum of three individuals to drop or receive a single passenger.
The new rule is being implemented by the airport security committee in response to the overwhelming crowd outside the domestic and international terminal buildings.
The airport office has stated that the decision was also made in light of traffic management challenges, limited space, overcrowding, and the heightened risk of accidents.
The security committee has expressed concerns about the growing crowd, stating that it negatively affects services and raises the risk of accidents in the drop-off area.
In the evening, a large crowd of passengers' relatives gathers in front of the international terminal building as most overseas flights depart during that time.