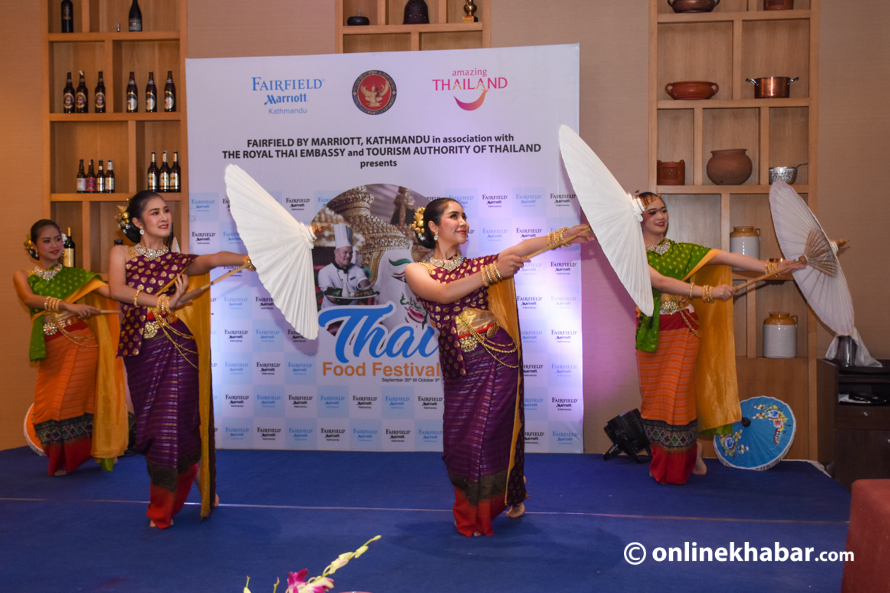 There are times I feel blessed to be living in Kathmandu. There is so much that this city has to offer, especially when it comes to food. It is safe to say the city is a haven for foodies with a number of food festivals happening regularly, even more so when Dashain is around the corner. One such event that is taking place this week is the Thai Food Festival at Fairfield by Marriott.
The event was inaugurated by Bhakavat Tanskul, the Ambassador of Thailand to Nepal, and General Manager of Fairfield by Marriott, Kathmandu, Sanjeev Mandal.
On the occasion, the Ambassador said, "These kinds of festivals bring people together and gives Nepalis here a taste of both our culture and food."
Fairfield has invited Thai chef Kroongtana Nimnu, who has teamed up with the hotel staffers to prepare an array of items to try."I believe that Thai Food has a unique blend and balance of taste consisting of spices, saltiness, sourness and sweetness complimented by all the fresh and aromatic Thai herbs. I hope all of you will enjoy it," says Chef Nimnu who has 19 years of experience.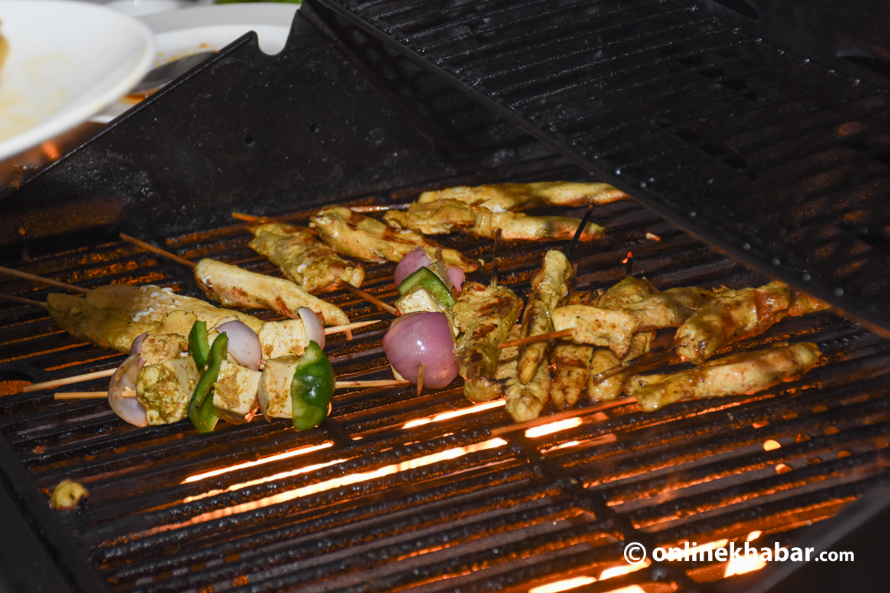 Chef Nimnu has blended Nepali items giving it a Thai touch. The buffet had items like som tam, pad thai, tom young goong, gaeng keow wan kai, sweet sticky rice and many more.
I started my meal with the vegetable and chicken satay. The freshly-grilled vegetable satay was full of different flavours which were complemented by the peanut sauce on the side.  The chicken was even better. As it was grilled, it had a unique a smoky flavour to it. Not too heavy, this was an ideal starter to which went well with a cold glass of beer.
After an appealing appetizer, I then tried the som tam which is a green papaya salad. The salad was was juicy, tangy, spicy and crunchy. It had the goodness of cherry tomatoes, papaya, peanuts, lime, and sugar, a wonderful combination.
For the main course, I went for the fried fish, bamboo shoot with chicken and stir-fried pork along with steamed rice. The combination of bamboo shoot and the chicken was a pleasant surprise. I was a bit skeptical before indulging in the meal but it tasted quite nice. The mild sour taste of the bamboo gave the chicken some added flavour which made this dish the most unique one on the buffet.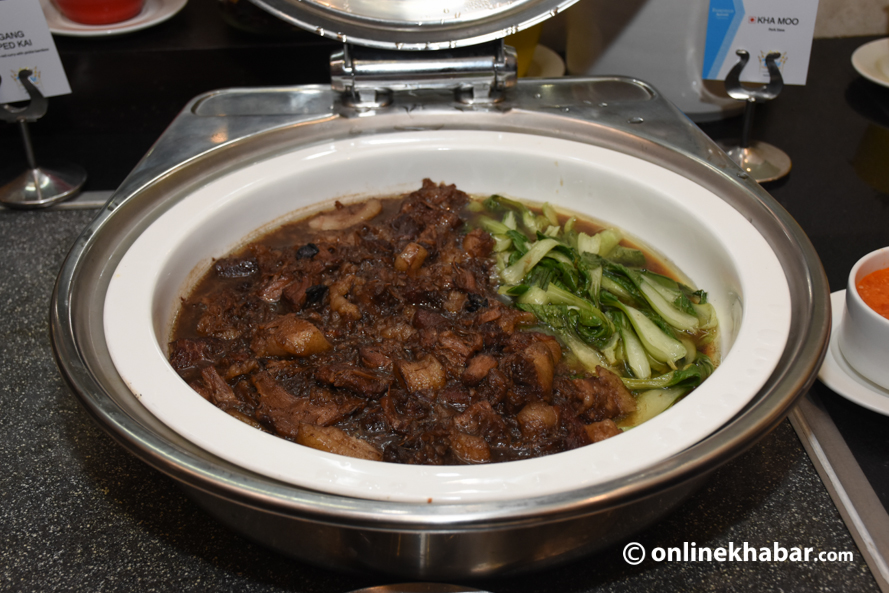 The fried fish was just as good as it was made to a Nepali taste with its spicy flavour. The pork was tender and well cooked. The pork was cooked with pok choy which added even more flavours which gave the item an added edge.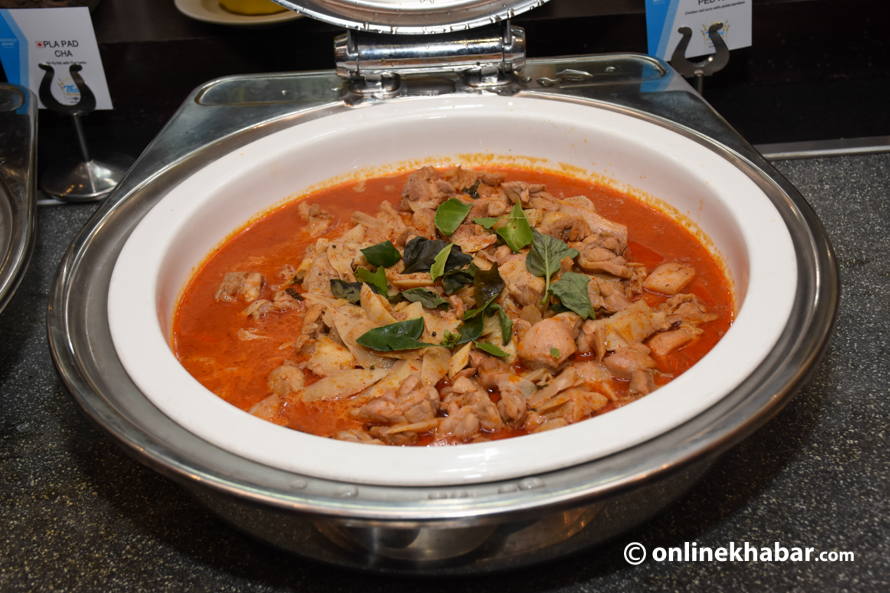 To end the meal, I went for Thailand's most popular street food, pad thai. The dish, consisting of rice noodles usually with any of various additional ingredients such as bean sprouts, peanuts, chicken, shrimp, and egg had a sweet, salty, and sour taste. Though the sweetness does seem a bit odd, the overall taste of the noodle is quite good.
There were also an array of Thai dessert items to choose from.
Priced at Rs 2,199, the menu is designed to offer everyone the chance to experience the best of Thai cuisine made with fresh ingredients using traditional cooking method and innovative recipes. The price is inclusive of an all-you- can-eat buffet and unlimited house beverages which includes Royal Treasure whiskey, Ruslan Vodka and Warsteiner Beer.
---
Where: Kava Restaurant, Fairfield by Marriott
When: September 30 – October 9 from 6:30 PM onwards
How much: 2199 net per person. (Includes Buffet and unlimited house beverages)