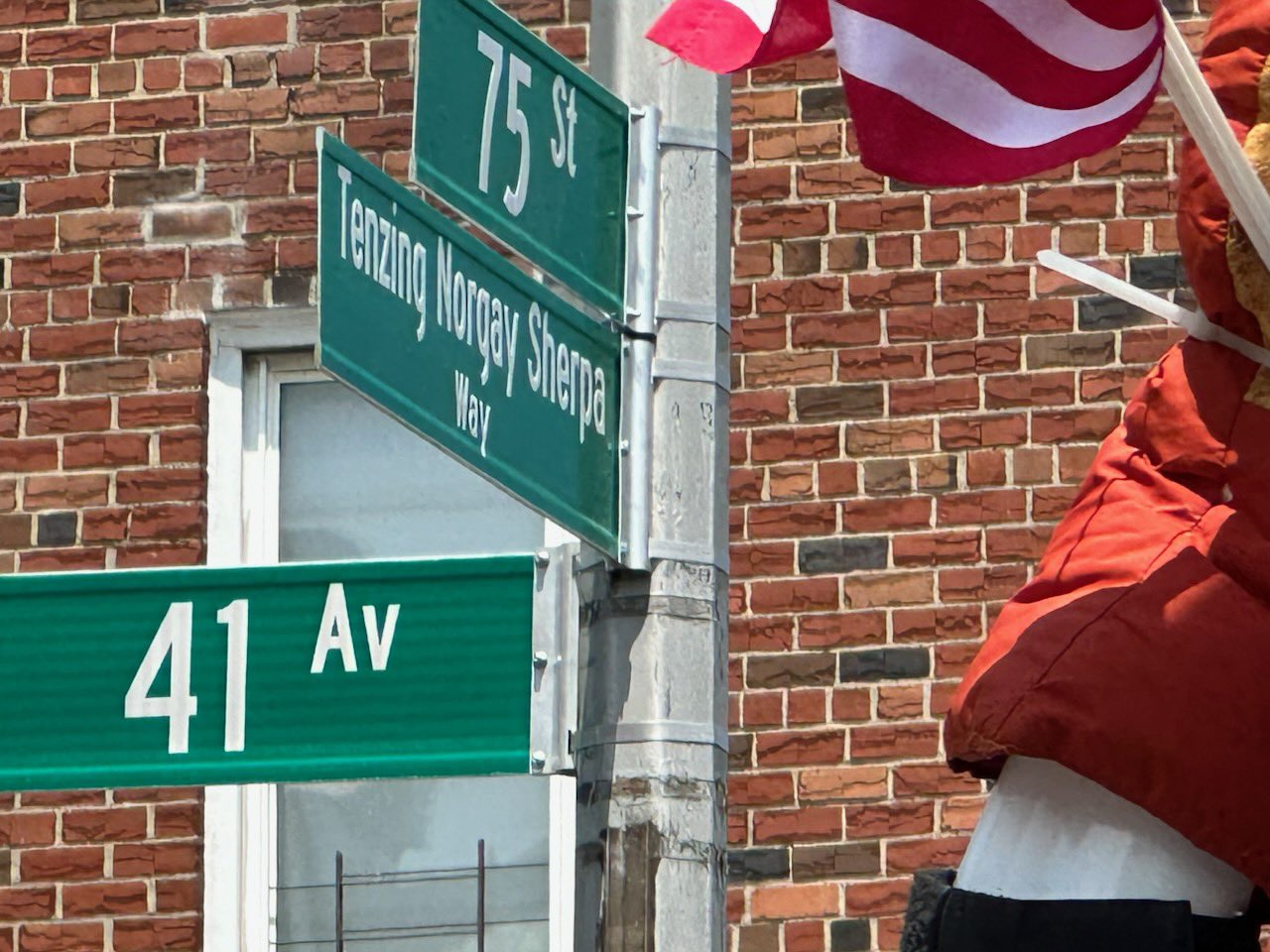 Washington DC, May 30
The 75th Street, Broad Way and Woodside in Queens Borough, New York State, USA, has been named after Tenzing Norgay Sherpa, the first man to set foot at the world's highest mountain in the world.
The City Council of District 25 of Queens, New York, last April, endorsed naming the road after the Sherpa legend in response to the proposal by the United Sherpa Kyidug and the USA Nepal Climbers Association.
The campaign to name the street in honour of Sherpa was being carried out for the past six years.
Earlier, the first South Asian Congresswoman Jennifer Rajkumar had succeeded in getting May 29 recognised as Mount Everest Day by getting a resolution passed on the same.
Tenzing Norgay Sherpa's son Norbu Tenzing Norge, Dame Tenzing Norge, representatives of the Nepali Embassy, leaders of the Nepali community and others participated held on Monday.