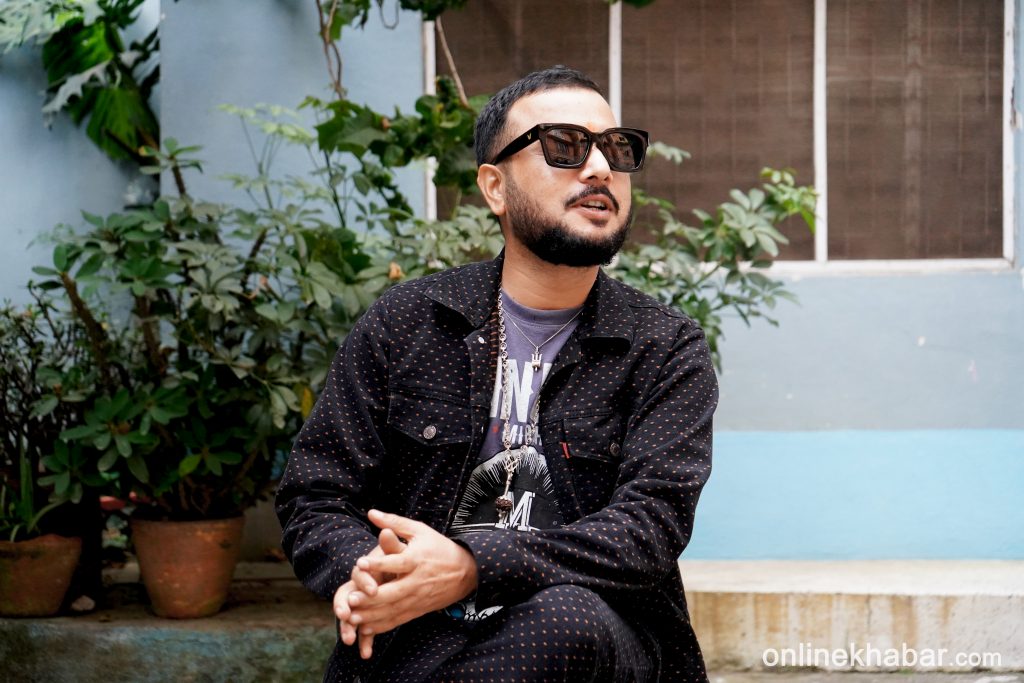 Sugam Pokharel, who is also known as 1MB (one-man band) has contributed a lot of good music to the Nepali music industry. Many of his songs released more than a decade ago are still popular among listeners.
This week, Onlinekhabar has brought 10 of the best songs by Pokharel. We hope you will enjoy listening to them.
1. Pheri Tyo Din
In this song, Sugam Pokharel does not want to recall the time when he was in love as it gives him pain. It is a very popular song by Pokharel from his album, Shoonya. The song was written and composed by Pokharel himself.
2. Maya Ko Bato
Despite a lot of struggle, the singer in this song, cannot win the heart of the girl he loves. This sentimental song written by Ghamaraj Luitel is another great hit of Pokharel. This is also Pokharel's original composition.
3. Dashain Tihar
This Dashain song by Sugam Pokharel is something that vividly creates festive vibes. Unless you listen to this song with over 21 million views, it feels like Dashain has not arrived. The song has covered different aspects of the festival. Mostly, the ones who are abroad and cannot attend the festival in their homeland can relate to this song.
The song written by Ravi Shrestha is equally relevant to another big festival, Tihar.
4. Jadai Chhu Tadha
How do you feel when you become powerless and have to leave one's own place, taking all the bad memories, with a promise to never return? The song, Jadai Chhu Tadha depicts the exact melancholic feeling. This song represents the album, School Pathshala.
5. Kati Din
Many days and nights have already passed, but the singer still can not move on, remembering his past relationship. Kati Din by Sugam Pokharel, from his album Highway, is all about reminiscing about one's former beloved and being in a miserable condition due to all the memories with her.
6. Timro Man Ko Dailo
In Timro Man Ko Dailo, Pokharel has tried something other than what he has been doing. The song has an extra kind of melody and rhythmic pattern different from his other songs. The music of this song resembles sounds that are widely found in detective movies.
7. Chahisake
This love song by Sugam Pokharel is one of his most underrated songs. In this song, the singer has already liked the girl and now he wants her to be his beloved.
8. School Pathshala
Listening to School Pathshala can evoke nostalgia. It can take you to the school days and remind you of your classroom, school and friends.
9. Jhilke Le
Jhilke Le by Sugam Pokharel proves that he can equally sing peppy songs besides sentimental ones. The song also has a feel of Arabic music in its intro. If you are looking for a Nepali dancing number, you can add this song to your playlist.
10. Mero Sansar
Mero Sansar is also a love song where the singer says that his beloved is his whole world and a reason to live. The song from the album Shoonya is also written and composed by Pokharel himself.