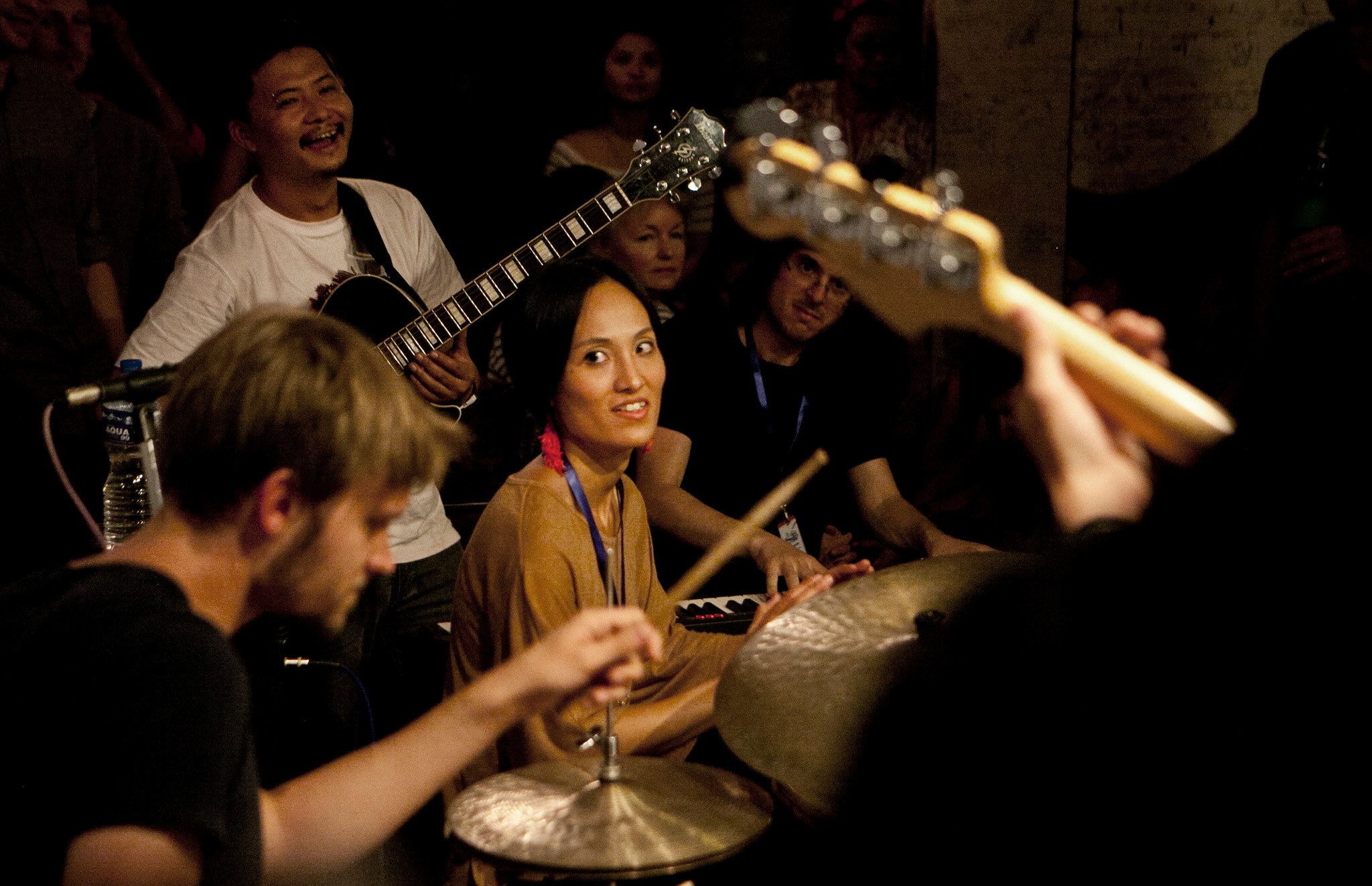 Following the release of their album Jazz in Patan" in 2000, the jazz band Cadenza Collective received feedback that surpassed their initial expectations. The album garnered acclaim for its innovative fusion of jazz and Nepali traditional music, incorporating instruments like esraj, sarod, tabla, and flute. The unique sound captured the imagination of listeners, solidifying the album's status as an iconic musical endeavour.
This iconic album took Cadenza Collective global as they got to perform at the Palmer Street Jazz Festival in Australia in 2001. The festival left them fascinated, sparking a desire to bring a similar event to Kathmandu.
Upon returning home, the band set to work laying the foundation for organizing a jazz festival. In 2002, their hard work paid off, and the inaugural edition of Jazzmandu unfolded for 15 days, hosted in various venues such as Gokarna Resort, Shangri-La Hotel, Shangri-La Hotel (Pokhara), and Jazz Upstairs.
In its inaugural edition, Jazzmandu showcased four international bands hailing from Australia, London, India, and Dubai, further establishing its reputation as a global event.
Besides promoting jazz music in the country another major motive for organising Jazzmandu was to bring people together for peace and unity. Navin Chettri, founder and artistic advisor of Jazzmandu says that as the country back then was going through insurgency, they wanted to create peace through music.
"Our objective through Jazzmandu to this day is to unite people from various backgrounds and create peace and harmony," says Chettri. "This objective has always been our driving force to organise Jazzmandu."
Furthermore, Chettri also says Jazzmandu is also for the love of music.
"Imagine a world without music," he says.
Jazzmandu in Kathmandu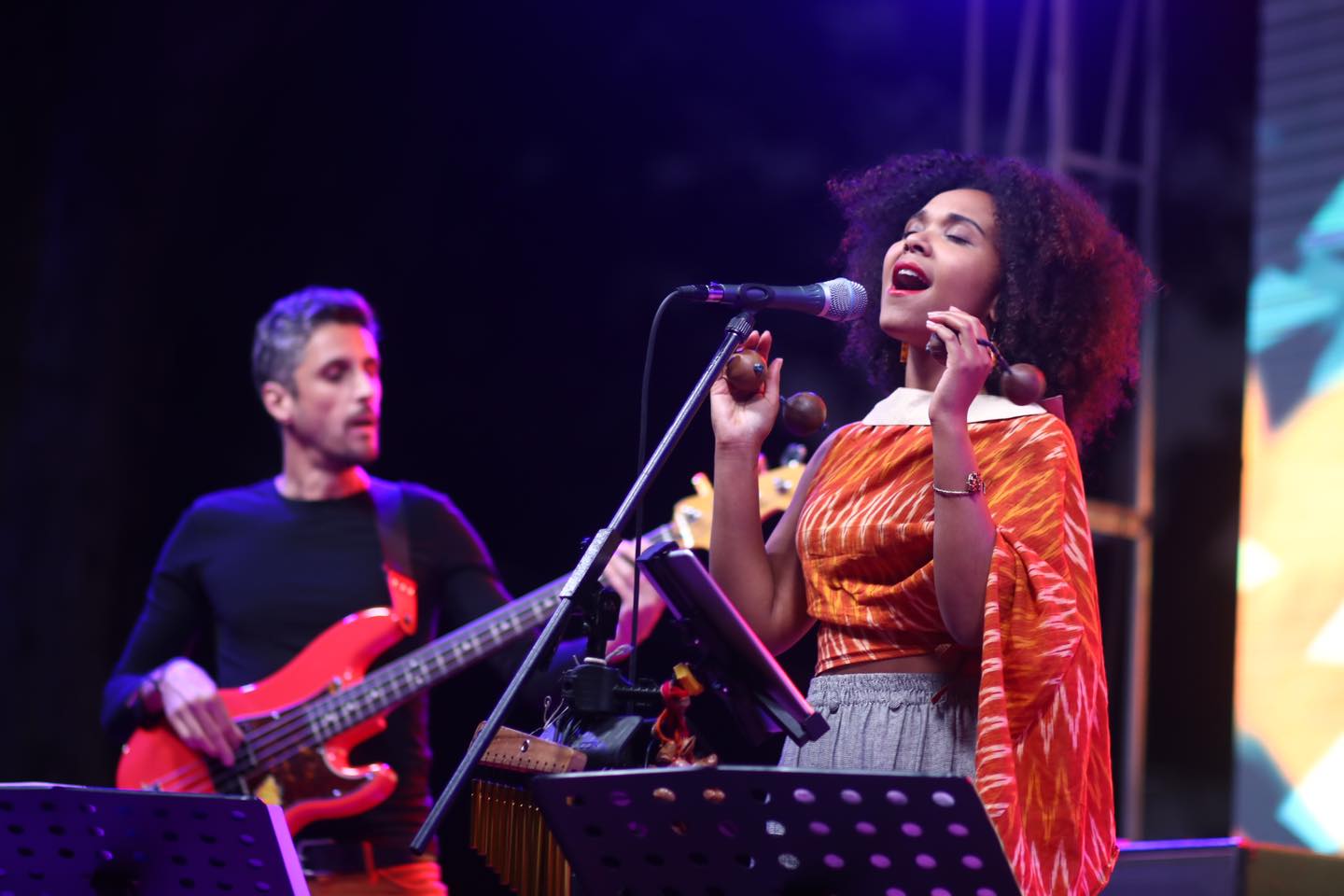 This year marks the 19th edition of Jazzmandu which kicked off on November 2. Organisers have promised an even more vibrant experience this year, with an incredible lineup of performers and a range of music workshops covering various topics. The festival is scheduled to run until November 8.
Chettri says every year Jazzmandu features new artists.
"Some bands and artists have never been to Nepal before this festival," he says.
Over the past 21 years, Jazzmandu has played a pivotal role in establishing jazz music in Nepal. Chettri expresses pride in being a part of this achievement.
"During the initial days, people used to ask what jazz is. But now things have changed significantly," says Chettri.
The composition of the audience has evolved as well. In the early editions, the festival primarily attracted expatriates, but now it sees a significant turnout of Nepali attendees. Moreover, the overall audience size has noticeably grown too. In recent editions, the number of attendees has surged to 2,000.
"We are happy with the number of people attending Jazzmandu. We feel overcrowding could potentially diminish the intimate atmosphere, potentially affecting the overall vibe of Jazzmandu," says Chettri.
One intriguing aspect of Jazzmandu is its ability to consistently present an engaging lineup every year. This time is no exception. When asked about how they select the lineup, Chettri explains that there are typically two methods they use to choose artists for Jazzmandu.
Firstly, the organisers seek out individuals who bring an interesting dynamic and align with the overall vibes and energy of the festival. Additionally, artists themselves also reach out to the festival expressing interest in participation.
Workshops for all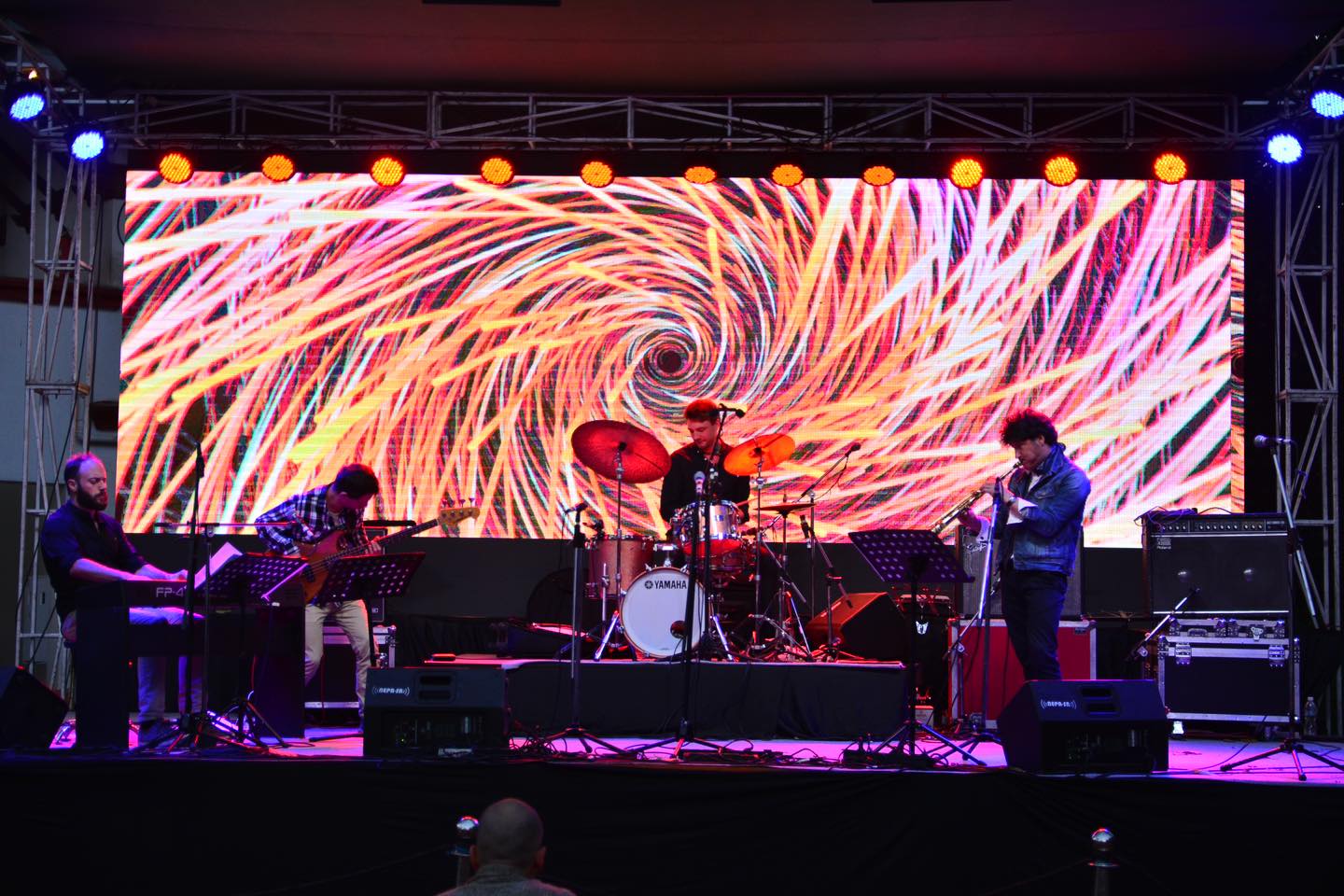 Another noteworthy aspect of Jazzmandu is its annual workshops covering various topics related to music. This year, the workshops will delve into subjects like the fundamental aspects of live sound and advanced concepts and techniques for live sound. It's worth mentioning that the majority of the trainers come from abroad, with bases in Switzerland, South Africa, the Netherlands, France, and Australia.
All the workshops are free.
Music education is a big part of Jazzmandu as it plays a significant role in enhancing the quality of music and growth of the overall music sector, says Chettri who has also been a music educator for over 25 years.
As the festival continues to grow each year, it has consistently faced certain challenges since its inception. In addition to financial considerations, another significant hurdle for the festival lies in logistics.
"We don't have a dedicated hall or amphitheatre to host the entire festival. The absence of such a space means we have to spread the festival across various venues, which adds an extra logistical challenge for us," says Chettri.
However, artists, especially those from foreign countries, appreciate these unique venues, he adds.
Looking ahead to next year, Jazzmandu is gearing up for its 20th edition and preparations are already underway.
"Next year will be filled with surprises. We've already made many exciting decisions for the 20th edition," says Chetrri.