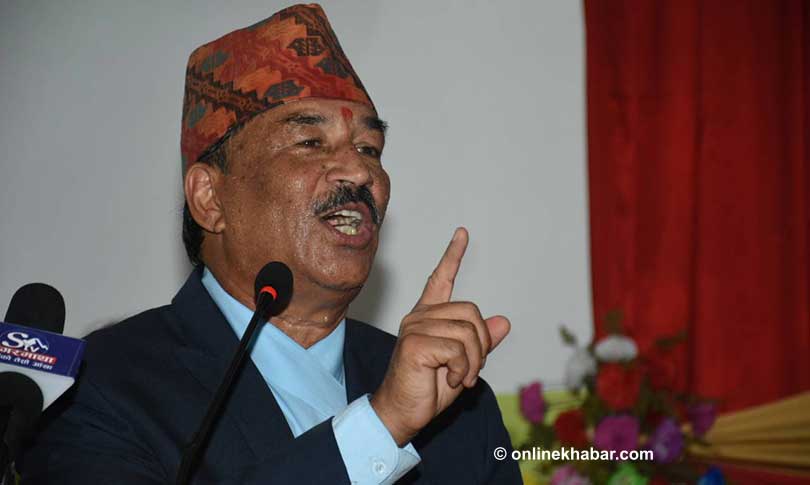 Chitwan, December 12
Rastriya Prajatantra Party Chairman Kamal Thapa has requested the main opposition party, Nepali Congress, to endorse a proposal supporting the demand of reinstating Nepal as a Hindu state from its upcoming mahasamiti meeting.
Thapa's statement comes few days after Congress General Secretary Shashanka Koirala reiterated his demand for a referendum to decide whether Nepal would be secular or a Hindu state.
Thapa says his party will walk together with the Congress if the party makes a formal decision in support of the Hindu state.
Speaking with journalists in Bharatpur of Chitwan on Wednesday, Thapa said, "Statements of Congress leaders including the General Secretary are positive. If it will make an institutional decision, we will establish a partnership with the forces including the Congress."
He said major political forces of the country should forge a consensus about the Hindu state. If that is not possible, the referendum should be held, according to the leader.