Pemba Shrestha became champion of the fifth edition of the National Skateboard Championship, in the women's category, held on June 20 and 21 in Annapurna Skate Park in Pokhara.
But, it was not easy for her to win the championship. Things were tough for her not because she had to compete against skilled competitors but because she practised on a cemented basketball court. Although she prepared strictly for the championship, she went through various hurdles. The toughest hurdle for her was the competition ground, the standard skateboard park.
This may sound strange, but the national champion had a hard time performing in the professional skateboard park. Stakeholders say this is a very disappointing scenario for every skater in Nepal.
Skateboarding crisis in Kathmandu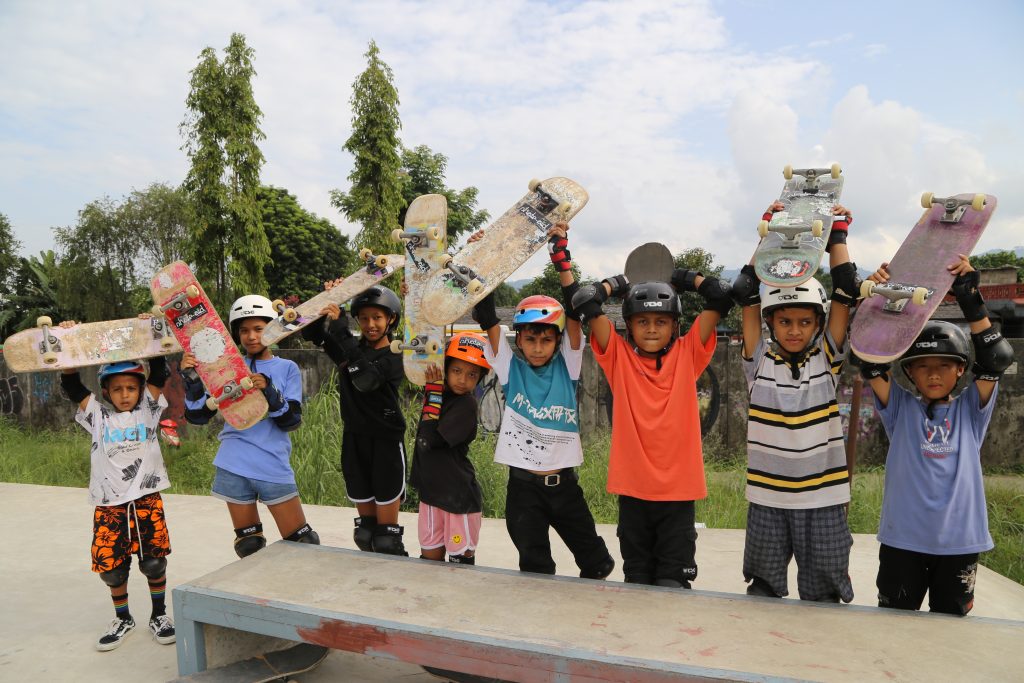 A native of Kathmandu, Shrestha entirely practised in a cemented basketball court of Tribhuvan University for the national championship. The space where she practised and the space she competed for the national championship had totally different structures. This created trouble for her, but somehow she managed to win the championship.
"For the entire time, I practised on the cemented basketball court, but the skateboard park in Pokhara has a completely different structure. I felt nervous and it was tough during the championship," says Shrestha.
The sad reality is that the capital of the country does not have one standard skateboard park, which is why Shrestha was compelled to practise on a basketball court. There were many other Kathmandu-based skaters like Shrestha who go through a similar hassle.
Challenges vs opportunities
Despite these challenges, the sport is also dispersing outside the valley. This year, skaters from 25 districts of Nepal participated in the national championship. In the first national championship held in 2016, there were only 50 participants. This year, the number increased to 150.
Currently, there are 973 registered skaters in Nepal. This means the competition is thriving. But, the question is: how can one manage to compete in the championship without training in the appropriate park?
Ujjwal Dangol, a first-generation skater and national skate coach, also agrees that skaters in Nepal are progressing immensely. But, the primary thing that is obstructing their growth is the lack of infrastructure.
Earlier, Dangol used to own a private skating park in Kathmandu and thanks to his park, one has seen a number of skaters in Kathmandu. But, he was compelled to shut it down amid the Covid crisis.
"The skaters in Nepal have great potential. They can even bag the biggest international title if proper facilities are provided to them," says Dangol.
Overcoming challenges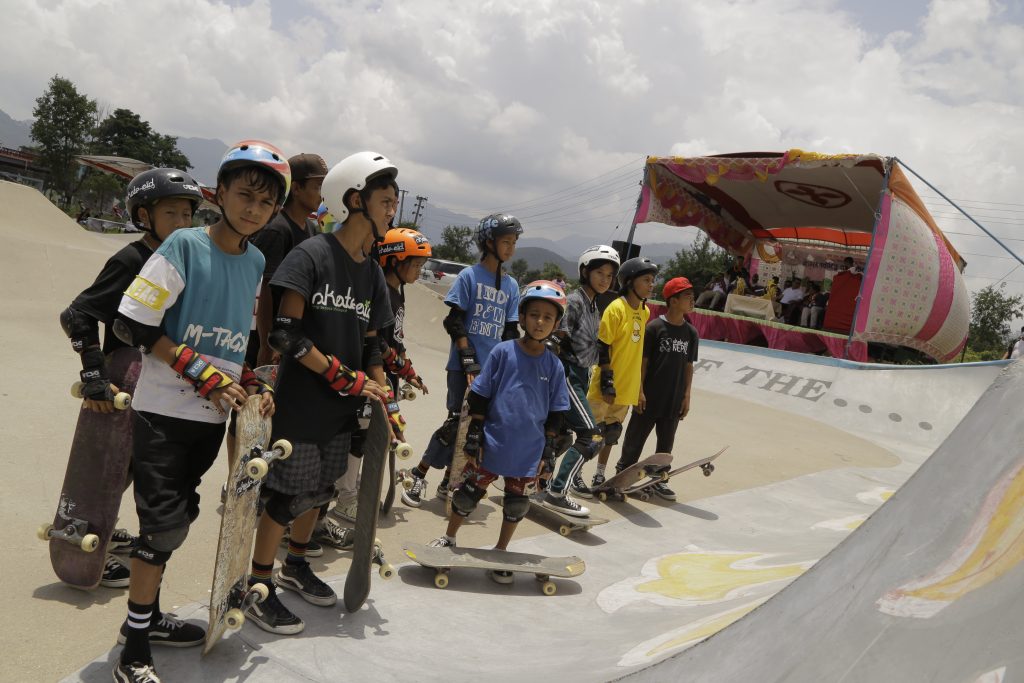 Dangol is right. So far, Nepali skaters have already reached various global platforms. Some of them have even won championships. Similarly, Nepal has regularly shown its participation in Asian Plate Championship since 2016.
In 2019, 19-year-old Shrestha went to China for an event and the skateboard park she saw there fascinated her. "I dream of skateboarding in such a park here as well," says Shrestha.
Currently, Nepal has altogether four skateboard parks: Jhapa, Dharan, Pokhara and Rupandehi. According to Nepal Skating and Skateboarding Association, one such park will be added in Kathmandu. The main issue for the association is the nominal budget allocated by the National Sports Council for the sector.
Skating is garnering remarkable recognition worldwide. In 2020, it made its debut in Summer Olympics. And, it has also been included in Asian Games 2023 under roller sports. This has sparked hope among many enthusiasts like Shrestha and Dangol in Nepal also.
Shrestha also aims to compete in the Olympics.
"While it has been earning exceptional popularity globally, the people here in power still haven't understood its importance," says Achyut Khanal, the president of Nepal Skating and Skateboarding Association. "Many of them still reckon skateboarding as something that is only played by drug users (tyapes)."
That is why, the association is dependent on international aid for its operation, Khanal informs. Yet, this time, the association has a plan to increase the number of events and parks.
"To increase the number of skateboard parks, we will coordinate with each municipality with a motto 'One municipality, one skatepark," says Khanal.