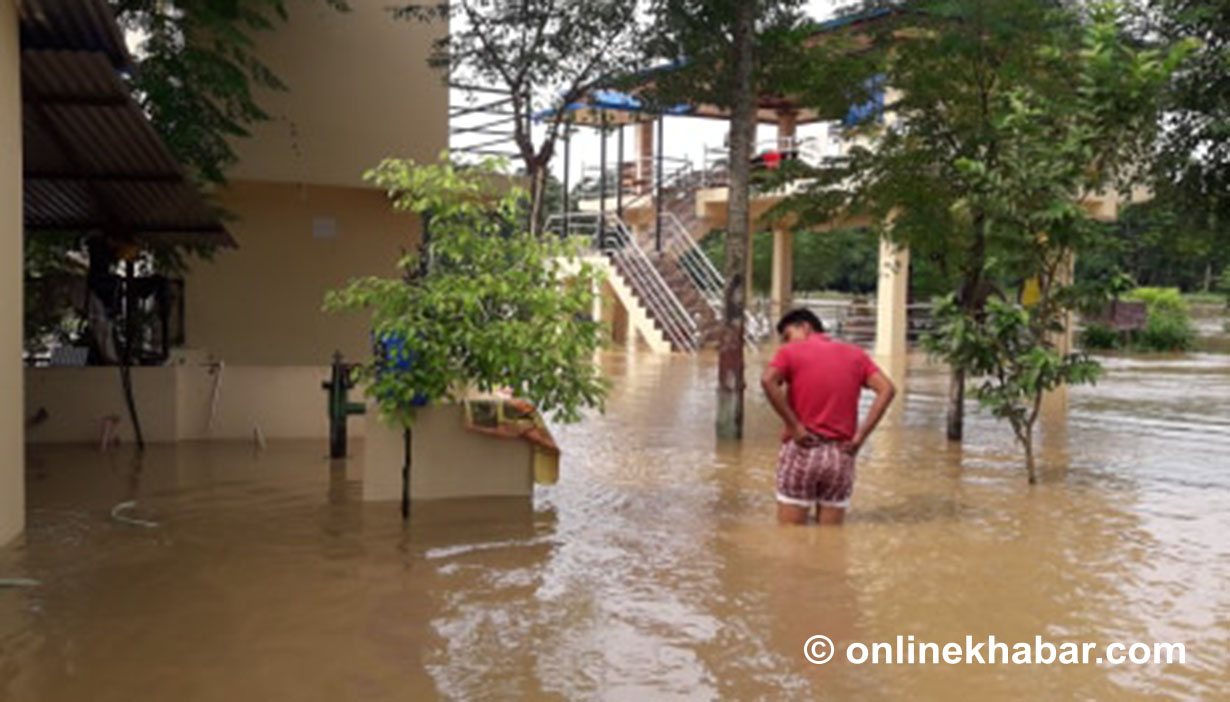 Chitwan, July 12
Dozens of hotels and restaurants in Sauraha of Chitwan, a major destination for foreigners visiting Nepal, have been inundated as incessant rainfall increased the amount of water in the local Khageri stream on Sunday.
Most of the hotels and restaurants in wards 7 and 8 of Ratnanagar municipality have been inundated, according to the city mayor Narayan Ban. A landless squatters' settlement and Manohara National Primary School in ward 8 have also been flooded.
A suspension bridge at Ramailo Danda, Ratnanagar-7, has been damaged by the flood.
Earlier in the morning, mayor Ban had briefed a meeting of the District Disaster Management Committee about the risk of inundation, urging the stakeholders for coordination to address the likely disaster.
Meanwhile, the ruling Nepal Communist Party's chairman Pushpa Kamal Dahal is scheduled to visit the affected area later today.
Earlier in 2017, floods had incurred losses worth millions of rupees in the tourism hub.