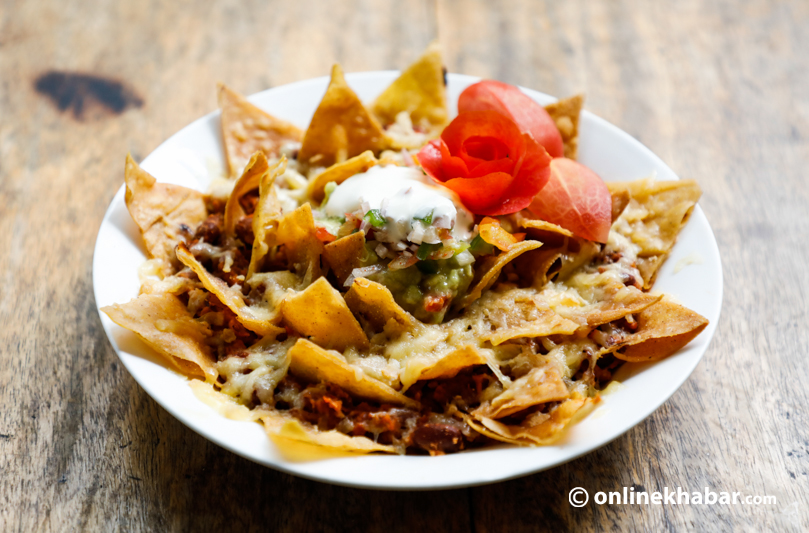 Every passing year, more and more people are becoming health conscious. With everyone wanting lead a healthy life and due to other various reasons, a lot of people in Kathmandu are turning into vegetarians. And, this phenomenon has given a rise to vegetarian restaurants across Kathmandu.
One such restaurant is Saragani Vegetarian Restaurant which not only caters the needs of vegetarians but the place also has a wide range of options for vegans. Opened in 2014, the restaurant initially served both vegetarian and non-vegetarian cuisines; but after the earthquake, the founders decided to make it a vegetarian restaurant due to the lack of vegetarian restaurants in Thamel.
Because more and more people wanted to eat healthy, reopening the restaurant as a vegetarian was a no brainer, according to one of the founders, Kedar Gandhari. The restaurant offers a range of vegetarian dishes raging from Nepali dal-bhat to Indian, Chinese and continental items. They also make a range of dips like the guacamole, humus, beetroot and many more.
Most of the items in the restaurant are organic and are locally sourced, mostly from a farm in Panauti and farmers' markets. They also bring a lot of items from Jumla like beans, lentils and the infamous red rice (marsi chamal) and the restaurant also has aquaponics on the roof top which produces herbs and lettuce for the restaurant.
After a brief talk with one of the founder and a brief stroll around the place, we ordered our food. We were trying soya bites, farmer's plate and nachos.
The soya bites is a dish ideal for both vegans and vegetarians as it is healthy and improves metabolic activity. Not only is it healthy, the dish is quite tasty too. It has a meaty texture and goes very well with the delicious peanut sauce which creamy and full of flavours.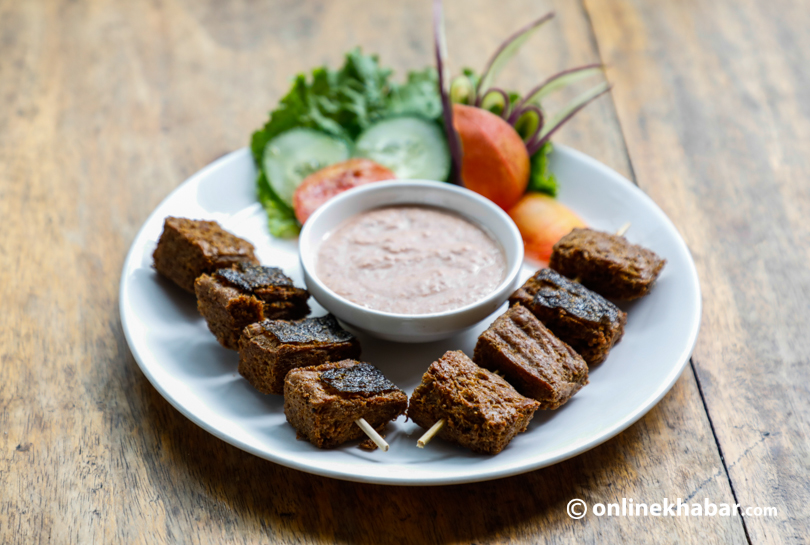 After the appetising starter, our mains arrived and after a long time we got to taste some really good nachos. Having been frustrated with the nachos that are served at movie halls, this is a breath of fresh air. The cheese nachos which are made in the restaurant itself are served with refried kidney beans which are very well with the nachos. Along with the beans, the dish also comes with salsa, guacamole and sour cream which complement the dish very well. For those who are vegan, cheese and soured cream are replaced with hummus.
The final dish was the farmer's plate, consisting of fried veggies, that comes with a side of hummus and flatbread. The veggies were seasoned well and were healthy. It had potatoes, beetroot, cauliflower, eggplant and many more which went well with the hummus and flatbread. The dish might not entice many but those who want to have a healthy meal, this dish is ideal for those.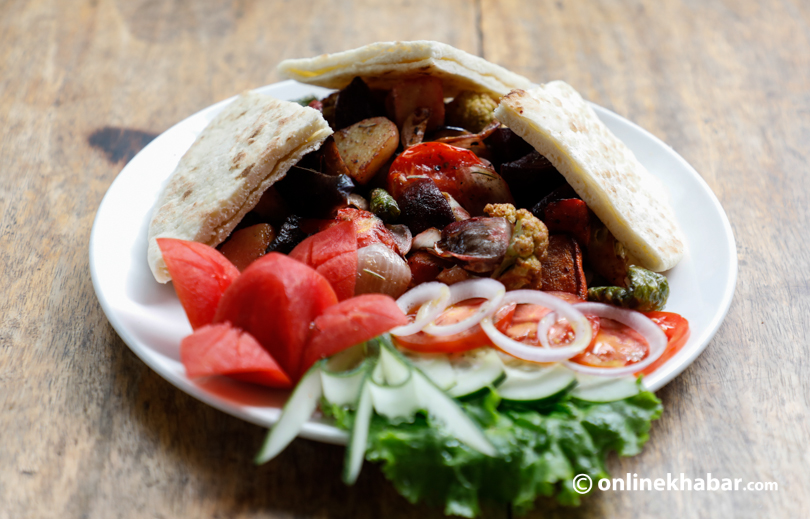 Apart from these, the place also offers a lot of other dishes like the Nepali dal-bhat, biryani, and various salads which have been received well by both the foreigners and the locals who visit the restaurant. The restaurant also has movie nights every Wednesday, during which they show various documentaries and films.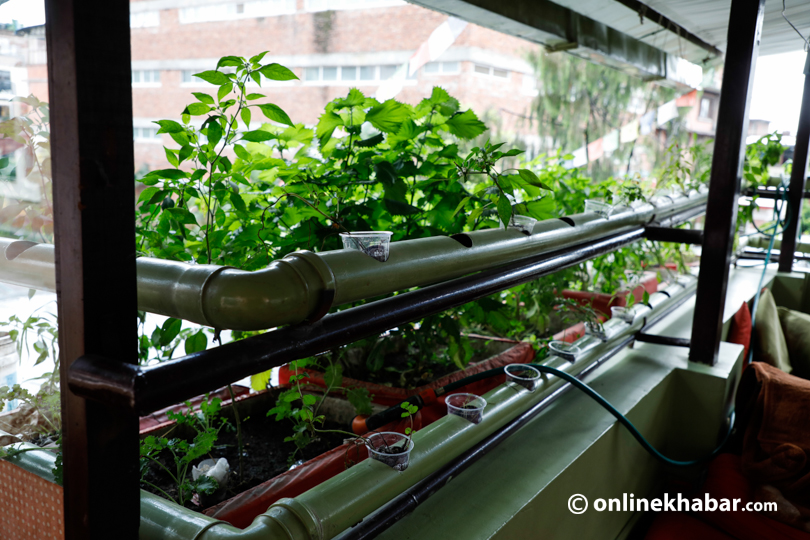 True to its name, the place also has live music every Friday, and it is dedicated to traditional Nepali music. The restaurant also runs as a social enterprise with a lot of the profit going to charity and other social work the restaurant is involved in.
---
For more information:
Address: Thamel (Next to Kathmandu Guest House, behind Sisha Terrace and Bar)
Opening times: 10 AM – 10 PM
Phone: 9813992602
---
Published on July 30th, Monday, 2018 11:50 AM
---
Download Onlinekhabar App. Android click here & IOS click here . Keep in touch with us on Facebook, Twitter & YouTube.