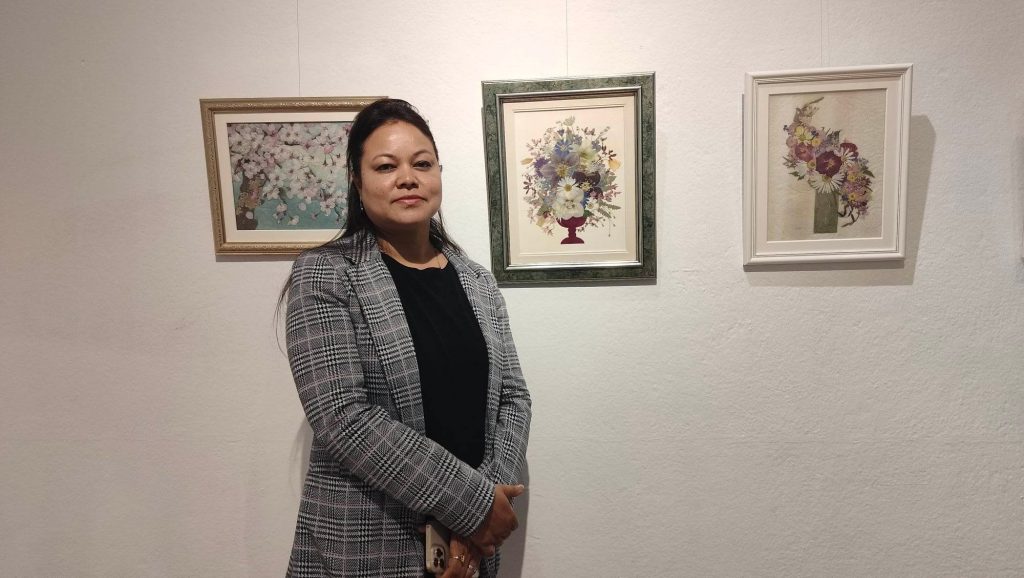 It is your passion that helps you push yourself forward even when the journey towards the destination is challenging. And, it is also the passion that leads a person from one path to another. For florist Sapana Kharel, her passion for flowers and their beauty made her an artist.
Currently, her artworks using Japanese techniques are on display titled Shilpanjali, at Nepal art Council, Baber Mahal, Kathmandu, which is also her tribute to her late father and she wants to donate a certain share of the proceeds of the artworks to the treatment of kidney patients in her father's memory.
The career switch
Sapana Kharel's family used to work as florists in the 90s and it was since her childhood that she was awestruck by the patterns and colours of the flowers. Moreover, after getting married, she went to Japan with her husband and she lived there for 13 years. Her time in Japan made her love flowers more than ever.
There, she enrolled herself to learn more about flower design and got a diploma from the Nippon Flower Designers Association in 2010. She used to see artworks done by Japanese people using techniques of oshibana and chigiri-e while visiting various flower stores and exhibitions.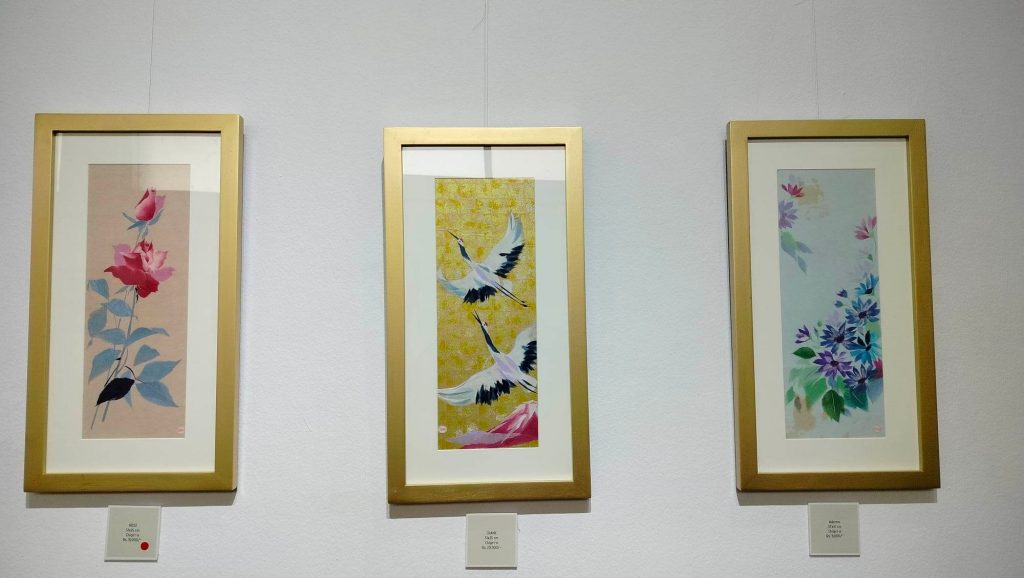 "I was fascinated by simple looking yet painstakingly created pieces of artwork," Sapana Kharel says, "Japan became a platform for me to learn this unique art form, and creating these artworks gives me satisfaction."
Then, she took a few more classes to understand the process of the artwork and she practised on her own.
Unique Japanese techniques on display
It is quite impossible to think of a painting without using any paints or brush. However, the Japanese techniques—oshibana and chigiri-e—let you create colourful artwork without using any medium of colours or brush. In the exhibition, she created still life along with landscapes.
The artworks in the exhibition at first look have an impression of watercolour paintings. But as you look more closely, they are not. The first section of her exhibition features artworks using chigiri-e.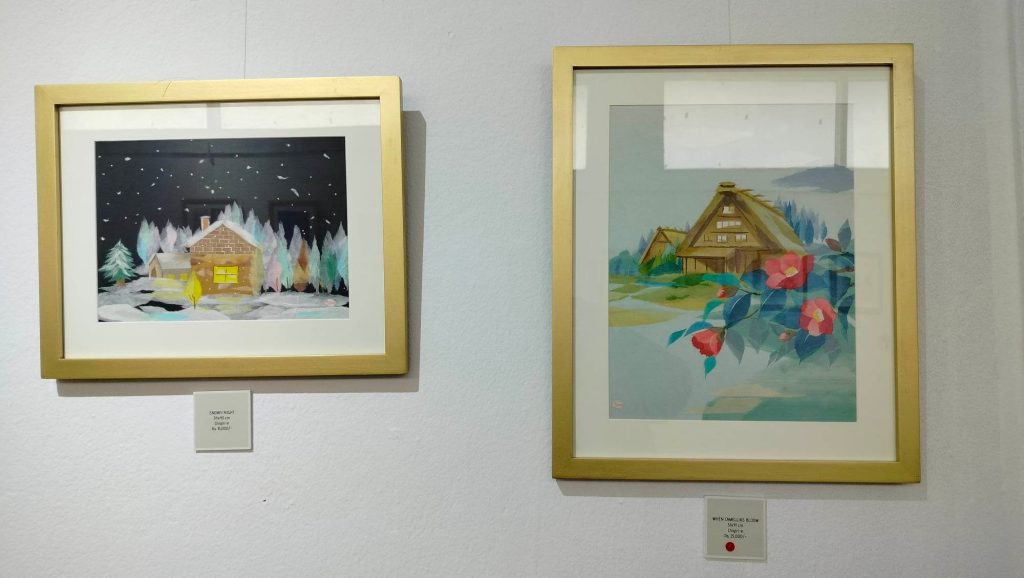 It is a Japanese art form, in which the primary technique uses coloured and handmade paper, torn, to create images, which resemble a watercolour painting.
For example, in Flower and Coffee Cups, artist Sapana Kharel has created a beautiful bouquet of colourful flowers on a round vase and a pink ribbon is placed at the bottom. Then, two white teacups are placed on the right side of it.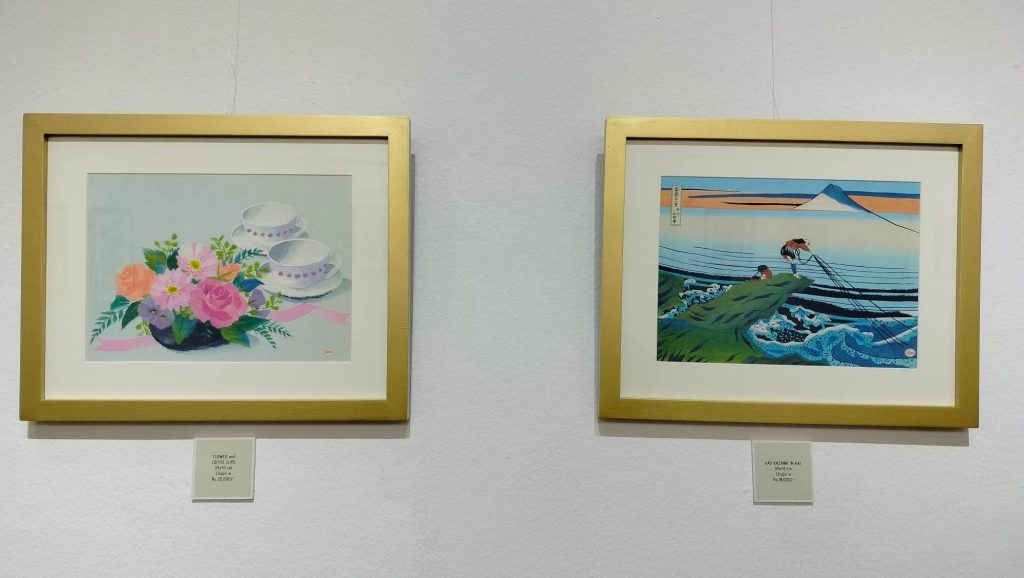 The background colour is subtle blue and the softness and the play with shadow and light in the composition can fool anyone that it is a painting using watercolour.
"It takes a lot of time to create a piece of artwork using chigiri-e," says Kharel, "My husband is supportive and encourages me to do the work but he requests me not to work in front of him."
The reason for that is the work she creates is tedious and it takes her around two months to create a single piece of art.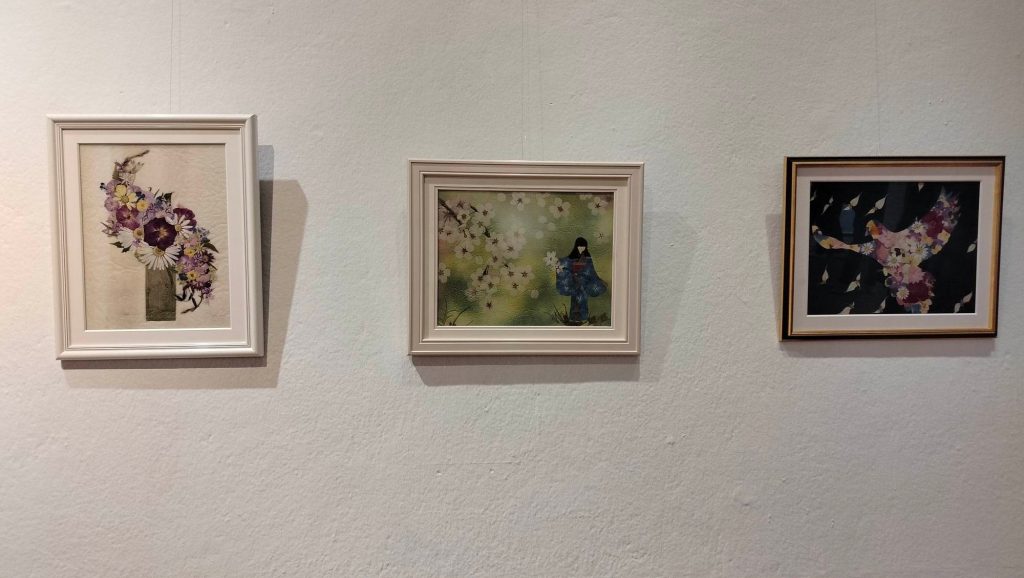 Meanwhile, the second section of her exhibition features her artworks using oshibana. It is the art of using pressed flowers and other botanical materials to create an entire picture from these natural elements. Such pressed flower art consists of drying flower petals and leaves in a flower pressed to flatten and exclude light and moisture. These elements are then used to form an artwork with artistic composition.
"It is my passion that helps me to create. And, it is a form of meditation for me when I create my artworks," says Kharel.
If you want to experience the complexity of simple and pleasant-looking artworks, visit the exhibition that continues till Tuesday.