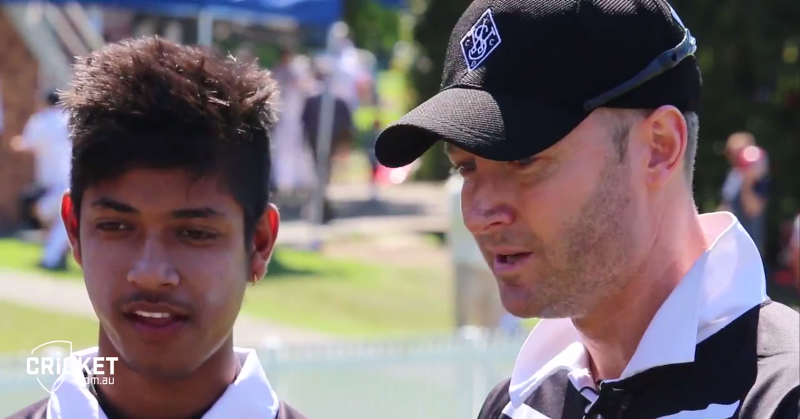 Kathmandu, September 24
Former Aussie cricket captain Micheal Clarke who recently decided to sponsor Nepal's teenage spin sensation Sandeep Lamichhane to play down-under says the decision was more about the leggie's passion than his prowess that caught his eye.
Clarke, who was talking to cricket.com.au following a match in Sydney between Western Suburbs and  Mosman, said, " Sandeep has a lot of talent, there's no doubt about it, but I think he offers a hell of a lot more than that, and I think that's why I've done whatever I could to try and get him to Sydney."
Clarke and Sandeep's side Wests won the match by six wickets. Clarke, meanwhile was a bit unlucky to be 99 (not out) and the end of the 142-run chase.
Reffering to Sandeep's 1-17 in 8 overs, he said, "I think today was a little glimpse of what's to come. I don't want to put any pressure on him (but) he loves the game as much as anyone I've seen and that's what I think is important."
Lamichhane, who went to Australia last week, said his dream was to play Big Bash, Australia's top division cricket.