In 2015, Kawish Bhakta Shrestha, 29, and Sujeet Regmi,31, joined the Kathmandu University School of Management's MBA programme together. The duo had done their bachelors in information technology and mechanical engineering respectively at different institutions.
There, in the entrepreneurship class, the whole class was divided into groups, and every group was assigned to work on a unique idea that could be developed into a business. The duo discussed and finalised to work on the difficulties of finding skilled technicians for maintenance services faced by many locals in Kathmandu. After months, this college assignment led to the establishment of Sajilo Marmat Sewa, a digital service platform.
Turning problem into opportunity
In the very process, the duo conducted a study covering about 200 households, 60 organisations, 200 technicians, and other related stakeholders.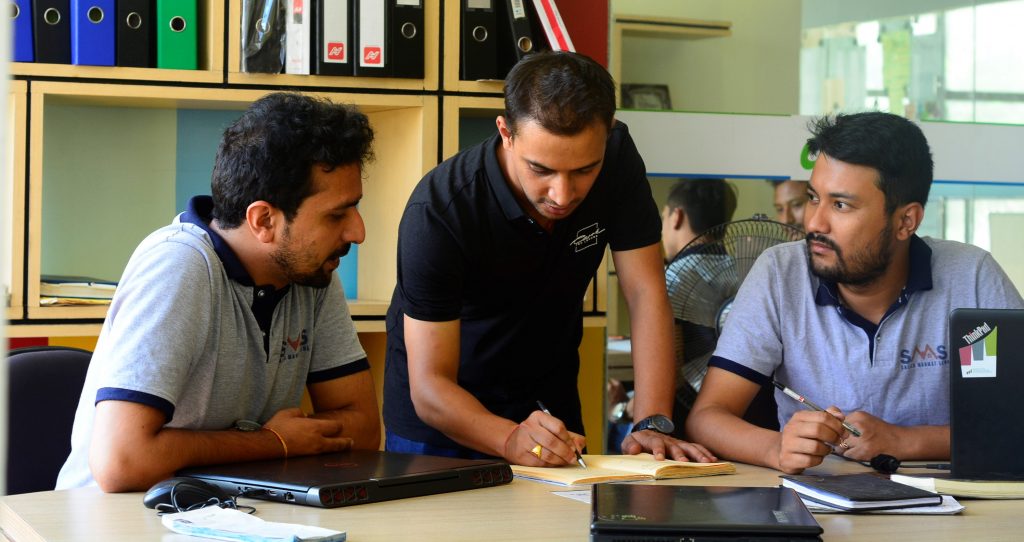 "During the research, we came to know that technicians lack work, but customers are not getting the skilled technicians on time," Shrestha shares, "Not only this but the research also revealed that technicians were hungry for respect for their work. We identified the gap between the demand side and the supply side."
These findings pushed them one step forward and they were determined to do something to bridge the gap and establish the dignity of labour for these technicians. While searching for money, they pitched their idea in an intra-university business idea competition and got selected to be incubated at the Idea Studio.
Meanwhile, the duo was joined by Pukar Acharya, 31, an electrical engineer with a master's degree in renewable energy. Acharya says he was impressed when the duo shared the business idea during trekking in 2016.
Thus, sensing the opportunity into this, the trio decided to launch Sajilo Marmat Sewa.
However, this name did not come easy.
"Initially, we thought of naming the company as Sajilo Utilities. But, soon, we realised that many people would not understand or relate to the word 'utilities'," Shrestha says, "Therefore, we gave our company an easy name Sajilo Marmat Sewa that matches the functionality of our company."
They invested Rs 300,000 into this company and registered it in June 2017.
The company provides one-stop maintenance to plumbing, electrical, carpentry, appliance, air conditioning, computer, and networking problems of houses and offices.
In addition, the company offers AMC (annual maintenance contract) packages that include routine checkups, emergency visits, and reports, especially designed for the offices. Likewise, this startup also provides on-demand services.
Shrestha claims, "We have already served about 20,000 unique orders from customers and we also have about 100 AMC clients."
Started with the trio themselves and two technicians, today, about 65 partner technicians along with 20 full-time staff are engaged with Sajilo Marmat Sewa at present. Further, Shrestha claims, "We have already created jobs for about 200 technicians until today."
The hurdles and the transition
However, the early days were not as smooth as expected, according to Shrestha.

"It was very challenging to bring the technicians into this platform and groom them. They would not trust us," he says, "Also, we had made certain criteria to follow while working. And, the technicians were initially struggling to execute those criteria in their works. But, fortunately, we didn't have to face many challenges from the customers."
In the initial days, the company only used to receive one to two orders per day. They increased to 30-50 on-call orders per day in the span of four years.
The company had an annual turnover of Rs. 13 million in the last year. Shrestha shares, "Even though we halted our service for four months during the lockdown, our business grew by around 25 per cent compared to the previous years."
During the lockdown when they shut down their services making hundreds of technicians jobless, they started Sajilo Marmat Sewa Covid-19 Relief Fund and contributed Rs 200,000 in order to support those technicians. Likewise, the company also initiated Sajilo Safe Campaign, during which the technicians were taught how to work safely during the pandemic and provided all the safety measures including PPEs, gloves, and masks.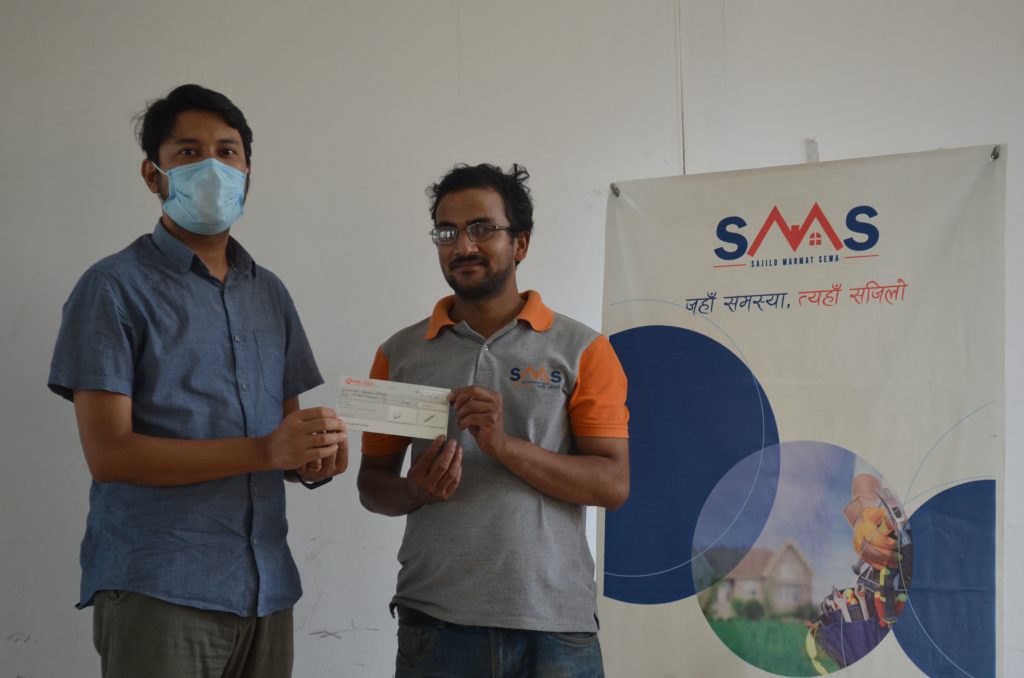 Higher hopes
Now, as the country is gradually recovering from the pandemic, the trio are working to rebrand their company as Sajilo Sewa, a digital marketplace for all kinds of services.
"We are adding more and more services like gardening, cleaning, and others and expanding our services as well as service areas from the Kathmandu valley to the outside valley. Also, we are targeting to double the orders by the end of 2021."
Sajilo Marmat Sewa is also planning to establish its own technical institute where it can make the technicians market-ready.
However, Shrestha confesses, "We are finding it very challenging to scale up."