No doubt, the invention of electronics has revolutionised people's life. However, e-waste (electronic waste) has become one of the major threats to the environment nowadays. The growing amount of e-waste is contributing to environmental pollution and adversely affecting the health of living beings.
Alarmed by this fact, Uttam Kafle, active in the field of sustainable development, and Shubheksha Tiwari, an international law student, co-founded the startup Sabko Phone two years ago. This startup buys faulty, damaged, second-hand and broken mobile sets and sells them after refurbishing.
Functioning
Although cell phones are the small parts of electronics, in his study, Kafle found that 23 old mobile phones pollute the environment as much as a car does.
According to the Department of Environment, Nepal currently generates 18,000 to 20,000 metric tons of electronic waste annually. Therefore, Sabko Phone was started with an investment of Rs 2.5 million for addressing this significant problem, according to him.
"We repair the faulty or broken parts of old mobiles, then test whether it is working perfectly and handover the phone to the customers with new packaging."
Sabko also offers the latest mobile phones from branded companies (after refurbishing) at half the market price. Instead of piling up the old phones in the house, it is better to refurbish and sell them. This will benefit those having low income. They will get the opportunity to use expensive phones.
"Sell us an old phone as an old phone to someone can be new to some others," says founder Kafle. "We expand the lifeline of your phone and save the money that you spend on buying a new mobile set."
Selling a mobile phone from Sabko Phone, the company says it attempts to give the customer the same satisfaction as buying a new phone. According to him, after repairing the old mobile phone, Sabko Phone provides a new pack with the manufacturing company's logo along with the adapter, and earphones with a three- or six-month warranty (except for the broken display).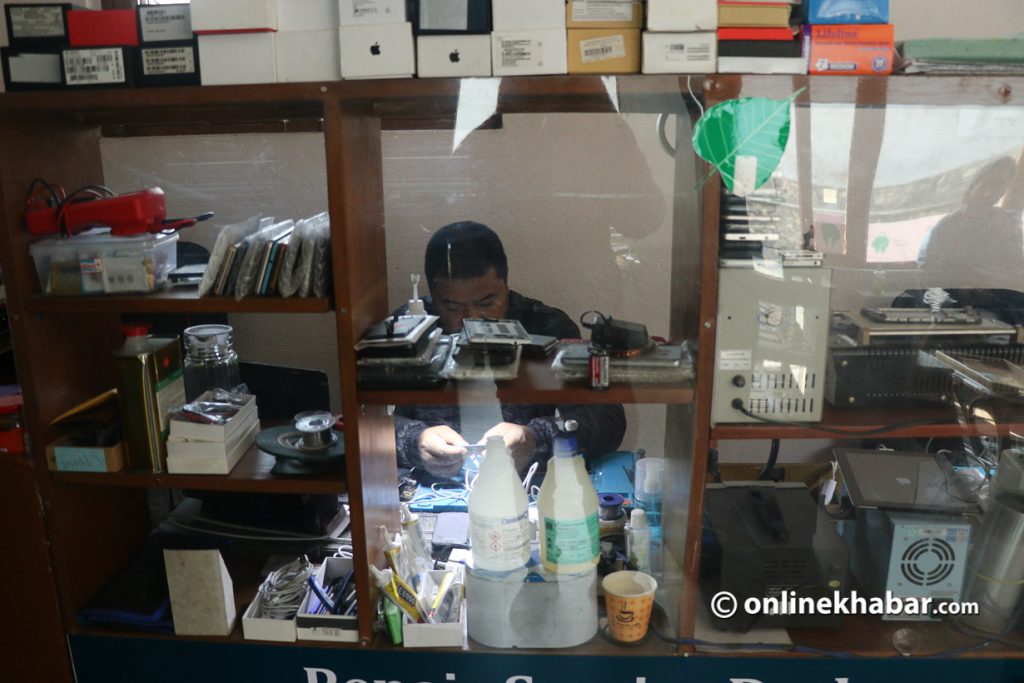 You can also repair your faulty mobile phone on Sabko Phone and use it yourself. "We also found some customers have doubts that we might exchange the parts while repairing their phone. Considering this, we have made a privacy policy to build our trust."
According to him, the company also provides another mobile phone to use until their phones get repaired. Therefore, customers can leave their old phones with ease and there will be no interruption in the work done.
This startup also buys phones that cannot be refurbished and uses their useful parts in other devices. The company also buys broken phones and phones damaged by water.
Sabko Phone buys, refurbishes and sells all kinds of damaged or faulty or broken or old phones, however, only when provided with a photocopy of the customer's identity card and IMEI code of the phone.
But, this company does not take the iPhones brought abroad which are locked due to various reasons.
Difficult job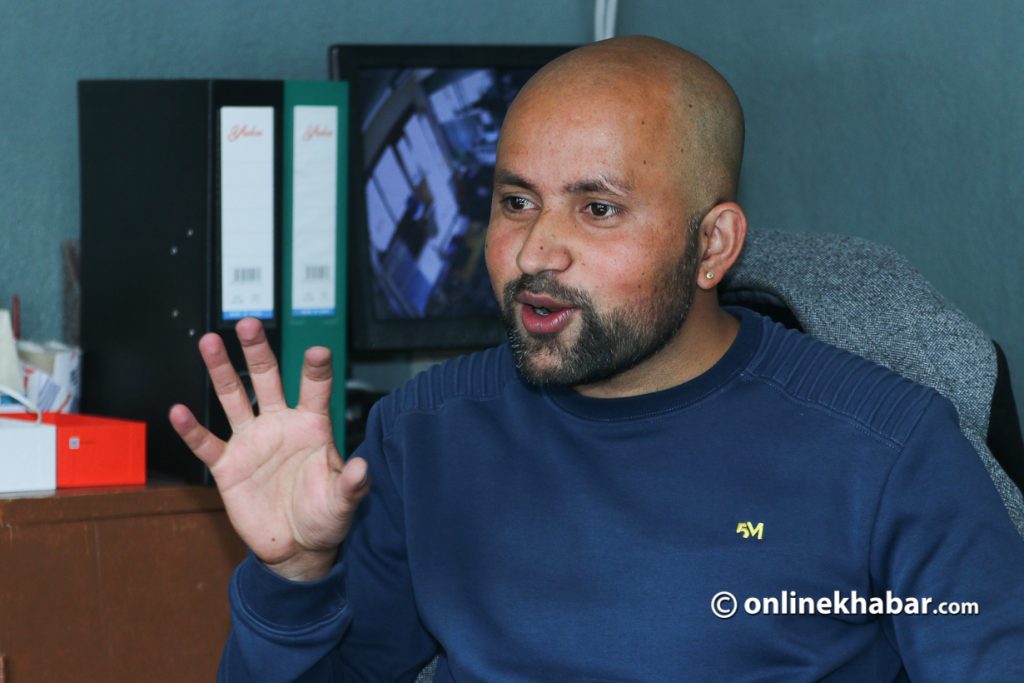 Plastic, metal, glass, leads and other waste come out while repairing old phones, according to Kafle. "Although some of these items can be processed and reused, there is no processing service in Nepal. Therefore, we are just collecting these items and keeping them. They are just piling up," says Kafle.
International policies have it that the country or company producing the electronics must also contribute to their management. Therefore, Kafle sees the need for e-waste management policies in Nepal also as there is no law or policy regarding this.
He says, "We have started the company in order to contribute to environmental protection even if it (contribution) is a little bit."
Kafle shares it was very challenging to make people understand this concept. According to him, it is easy to collect old phones at a reasonable price, but the most difficult part is to sell refurbished phones.
"There is a belief that second-hand phones are not durable and it is better to use a new mobile. This mentality is one of our greatest challenges," expresses Kafle.
Road ahead
However, the feeling that they are contributing to reducing electricity pollution has given them the strength to fight those challenges and sustain them. And now, the business has overcome these hurdles, shares Kafle.
Until a few years ago, electrical waste from Nepal used to go to India along with other wastes. However, India made a policy last year not to take electronic waste from the neighbouring countries. According to Kafle, electronic waste management will be a big challenge in Nepal if the policy is not made and implemented immediately.
"Now, we're working on the phone," he suggests, "In the same way, others can do the work of refrigerators, ovens etc. "
As more and more customers are being connected, via the internet, the team of Sabko Phone is concerned about e-waste management as well as the possibility of commercial success, Kafle says.