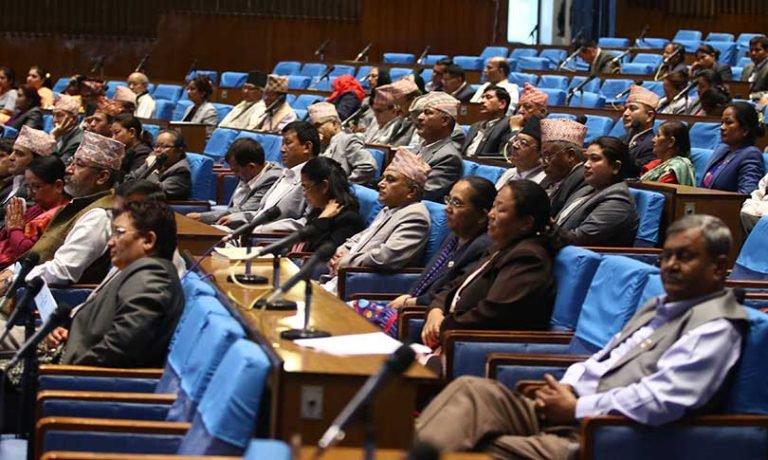 Kathmandu, August 6
Lawmakers representing ruling and opposition parties have engaged in a heated discussion in the House of Representatives meeting today over the Parliamentary Hearing Special Committee's decision to reject the nomination of Acting Chief Justice Deepak Raj Joshee for the position of Chief Justice.
Speaker Krishna Bahadur Mahara intervened to control a likely confrontation between the two sides and assured that the issue would be discussed in detail later after the Committee submits its report to the full House.
As soon as the meeting began today, the main opposition party's lawmaker Gyanendra Bahadur Karki informed the House that his party would not accept the decision as it did not have any convincing ground.
He also demanded that Prime Minister KP Sharma Oli resign from the position as he headed the Constitutional Council meeting that recommended Joshee for the top position.
While Karki was speaking, ruling Nepal Communist Party's lawmaker Khagaraj Adhikari protested and demanded that  Karki's address be removed from the parliamentary record as the Committee had duly followed set rules.
Later lawmakers Birod Khatiwada, Hridayesh Tripathi and Purna Kumari Subedi from the ruling side, and Pushpa Bhusal of the opposition also joined the debate.