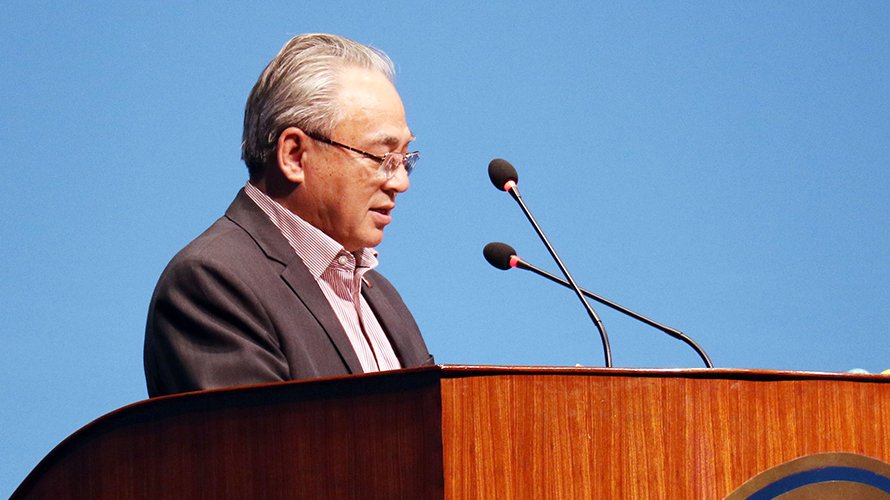 Kathmandu, May 26
The government has formed a probe committee led by a Ministry of Home Affairs official to investigate reports that a Dalit man was allegedly murdered by a 'high-caste' community in the Rukum West district of Karnali last Saturday.
After opposition lawmakers pressed the government for an independent probe into the case during the meetings of the House of Representatives and the National Assembly, Home Minister Ram Bahadur Thapa announced the formation of the five-member committee in both the meetings.
Thapa said the team would include a joint-secretary at the Ministry of Home Affairs, a Nepal Police SP, an undersecretary at the ministry, and an officer from the National Investigation Department and Office of the Attorney General each.
Earlier, media reports had said that a 21-year-old man from the Jajarkot district, Nawaraj BK, had gone to Rukum West to marry his girlfriend, who belonged to a higher caste, on Saturday. However, the neighbours of the girl, in their bid to obstruct the wedding, launched an attack on BK's group. In their bid to save themselves, BK and his friends dived into the Bheri. Bodies of three persons including BK have been recovered whereas three are still missing.
A few others swam to safety, it has been learned.
Janardan Sharma's role?
Meanwhile, the opposition lawmakers also accused the ruling party lawmaker Janardan Sharma, who represents Rukum West to the House of Representatives, of trying to save the perpetrators. Sharma, however, denied the charge during the House meeting today.