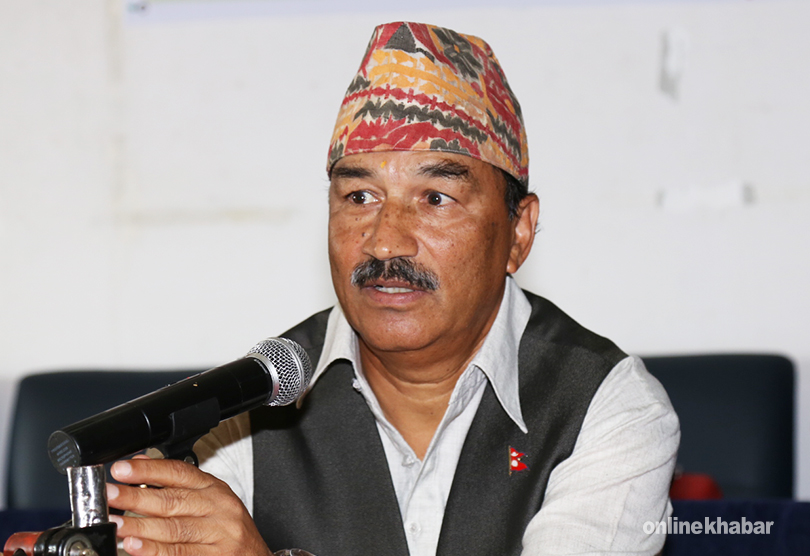 Kathmandu, November 7
Deputy Prime Minister Kamal Thapa-led Rastriya Prajatantra Party on Tuesday has unveiled is manifesto for upcoming provincial and federal parliamentary elections scheduled for November 26 and December 7.
The party in the manifesto has said it will work to revive monarchy and Hindu state in the country.
The party has said monarchy is necessary–in Nepal's geo-political situation and religious, social and cultural context–as a common institution that is above the electoral politics and which everyone can respect and trust in.
The party says the constitutional monarchy can represent the nationality and cultural unity of the country though the people have sovereignty over the country. It maintains that the government formed out of people's representatives have the executive power.
The party assures that the monarchy can take 'pro-change' forces also into confidence; hence the democracy with monarchy can be a compromise agreeable to all political sides of the country.
The party has listed Sanatan Hindu state, democracy with monarchy, strengthened and autonomous local governance system and economic liberalism as four ideological foundations of the party.
"A nation cannot be envisioned without people. People are the soul of nation," the manifesto reads, "The nation should be strong for a strong nationality; and people should be strong for a strong nation. Strengthening people means strengthening democracy."
"We will not conduct anything that will be detrimental to the nationality and will not make any compromise on issues of national independence."
Like other political parties, the party has also listed to establish various development infrastructures in different parts of the country.
The party says it will produce 10,000 megawatt hydropower in next 10 years and construct Kathmandu-Hetauda road tunnel, Kathmandu-Jumla highway, Kathmandu Outer Ring Road, Mechi-Mahakali postal highway, Mechi-Mahakali highway, mid-hill highway, Kathmandu-Terai fast track, Mechi-Kali electric railway among other structures.