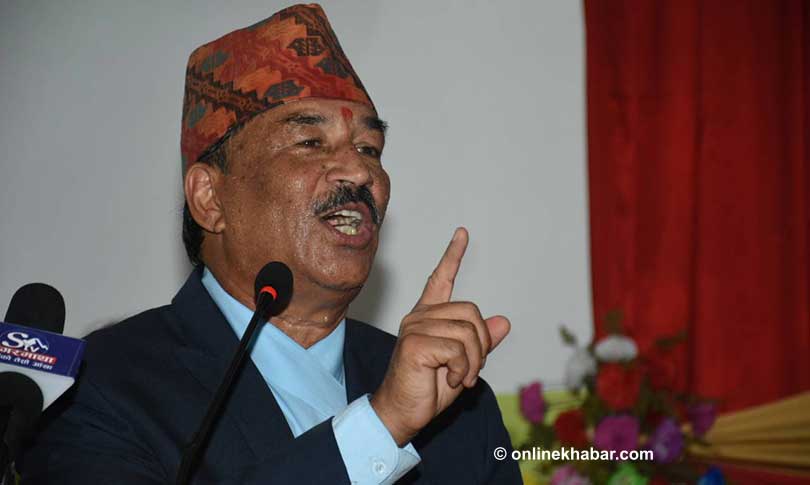 Kathmandu, February 3
The central meeting of Kamal Thapa-led Rastriya Prajatantra Party is beginning in Kathmandu on Sunday. The meeting has been scheduled to kick off at 11:30 am today.
Party Chairman Kamal Thapa has tweeted that the meeting will finalise strategies for a nationwide movement that the party is preparing to launch on the occasion of National Democracy Day on February 19.
It is expected that the party will raise voices for the reinstatement of Hindu state during the protest. Likewise, the party will demand the the federal system of governance be scrapped.
Likewise, the party will discuss contemporary political issues including the performance of incumbent government and the unification of two likeminded parties under the leadership of Pashupati Shamsher Rana and Prakash Chandra Lohani.