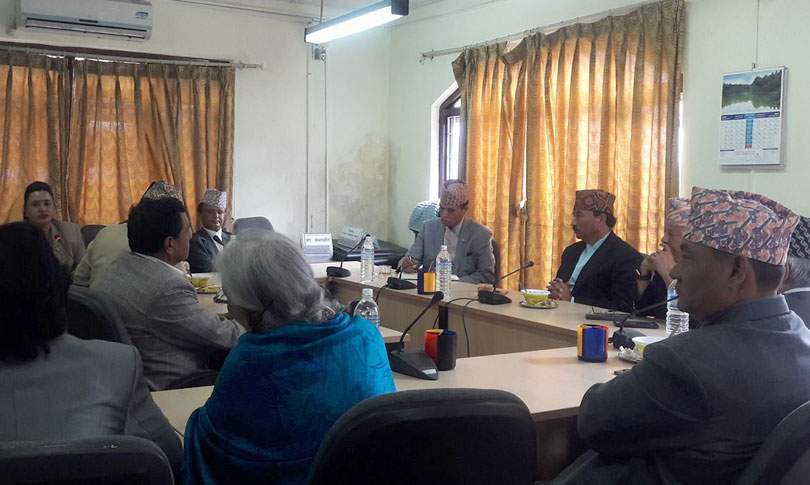 Kathmandu, July 9
The Rastriya Prajatantra Party on Sunday failed to take any concrete decision on whether to support ruling parties to endorse the constitution amendment bill from Parliament.
The ruling parties, on the other hand, have concluded that they can easily make two-third majority if the RPP supports the bill.
After Prime Minister and Nepali Congress President Sher Bahadur Deuba held meetings with RPP Chairman Kamal Thapa and senior leader Pashupati Shamsher Rana soliciting support for the endorsement, the RPP held a meeting of the Parliamentary Party this morning, but failed to make its position clear.
Now, the RPP says it will take an appropriate decision just before voting on the bill only.
"The decision will be taken whenever needed than taking it early and getting stuck in another problem later," a leader said.
Meanwhile, the party also discussed its participation in the new joint government and other contemporary political issues.
"We just held general discussions and no decision has been made," informed lawmaker Kunti Kumari Shahi.