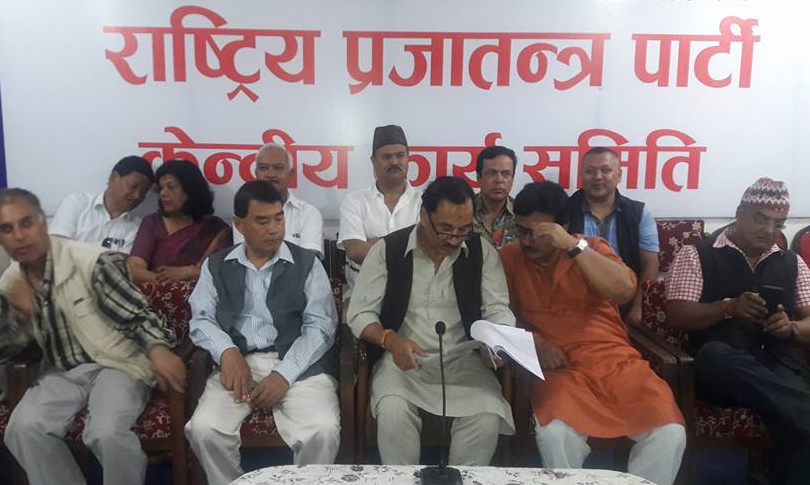 Kathmandu, August 8
The Rastriya Prajatantra Party has accused the incumbent coalition government of playing a role inside the party and causing a split.
Therefore, it withdrew the support extended to the government.
Earlier on Sunday, the party's senior leader Pashupati Shamsher Rana had quit the RPP, announcing the establishment of Rastriya Prajatantra Party-Democratic.
The new party is said to be willing to join the incumbent government.
Earlier, Rana had differences with RPP Chairman Kamal Thapa on various agendas including whether to join the government.
The RPP has said the split was planned as a part of conspiracy to stop the pro-Hindu and nationalist force getting stronger.
Meanwhile, the party has also accused the government of failing to resolve Madhesh issues, promoting corruption and holding submissive mentality.
It has also claimed that Rana did not collect the support from 40 per cent Central Working Committee members required to form a new party, and hence demanded that the Election Commission do not recognise it.