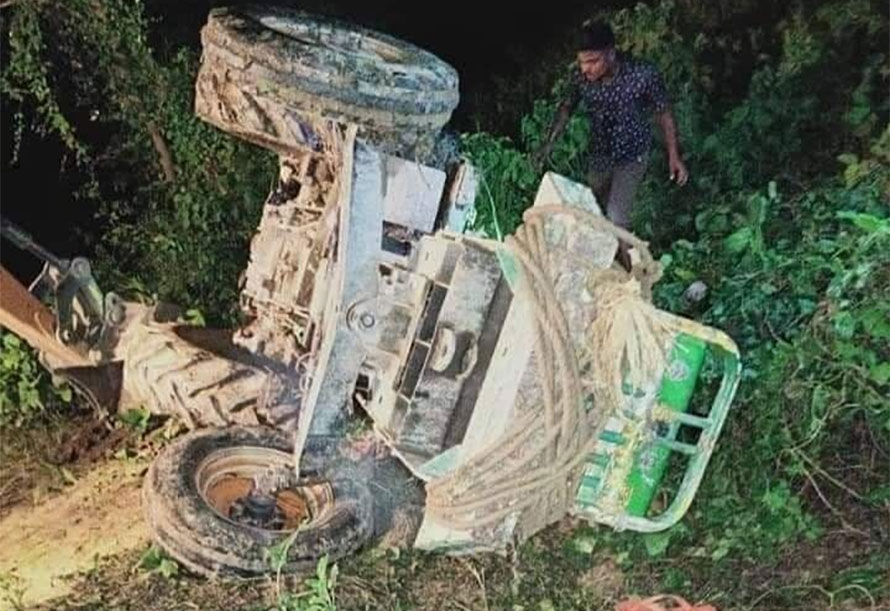 Rolpa, January 15
One person died when a tractor fell off the road in Sisne, Gangadev rural municipality-4 of the Rolpa district in Lumbini on Saturday evening.
The District Police Office says Amar Wali (22), who was behind the wheel of the vehicle, died on the spot. Two others–Rajesh KC (17) and Birbar KC (22), residents of Gangadev-7–have sustained injuries and have been sent to Dang for further treatment.
The injured are said to be out of danger.
The vehicle (Ra 1 Ta 4161) fell off the road some 200 metres down when it was heading towards the neighbour Salyan district, according to the police.