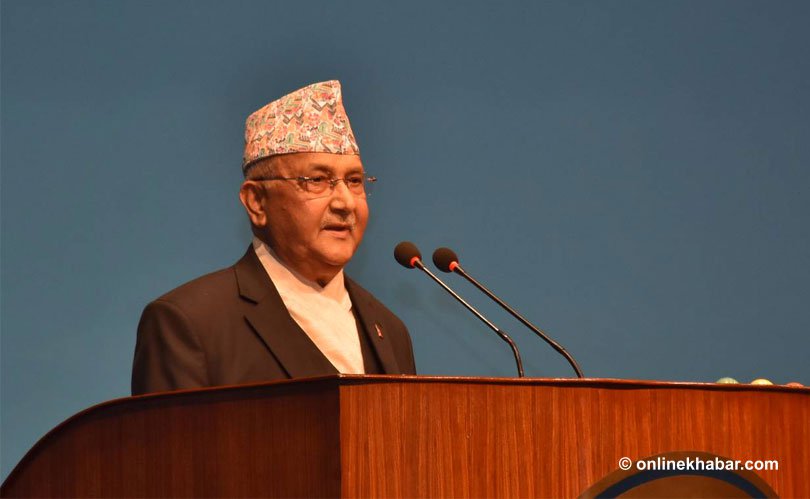 Kathmandu, June 25
The address of Prime Minister KP Sharma Oli at the House of Representatives has been postponed for Tuesday.
The Prime Minister was scheduled to address the Lower House about the achievements of his China visit at 2:00 pm today. However, the address was postponed at around 1:00 pm, informed Chetan Adhikari, PM's press coordinator.
The address was rescheduled for tomorrow as discussions on budget allocated to the Home Ministry were to be expedited so as to conclude it early.
Now, the Prime Minister will address Parliament at 11:00 am on Tuesday.
As per the tradition, the Prime Minister and ministers address the House before and after visiting any foreign country to inform the lawmakers about the visit and achievements.
Meanwhile, the main opposition party, Nepali Congress, obstructed the House meeting over the absence of Home Minister Ram Bahadur Thapa today.