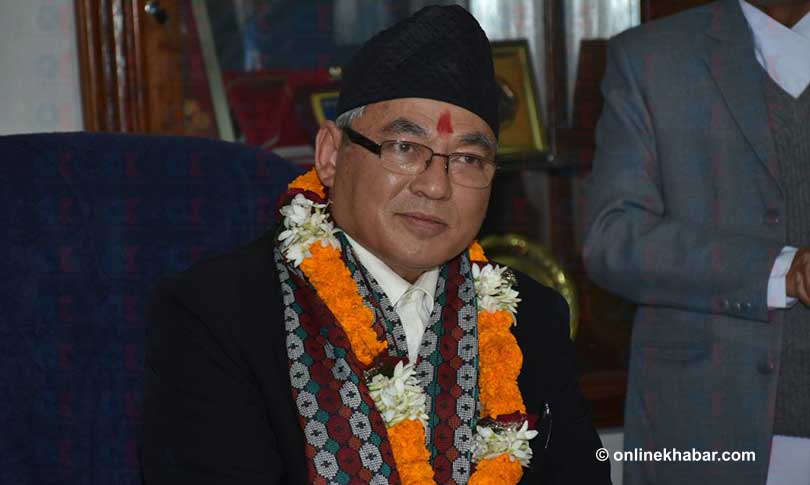 Kathmandu, June 25
The main opposition party Nepali Congress on Monday obstructed the House of Representatives meeting for few minutes after finding that Home Minister Ram Bahadur Thapa was absent there while discussions were underway on the budget allocated to the Home Ministry.
Customarily, concerned ministers should be present at the House when Parliament discusses budget allocations to their ministries. On Monday, the Federal Parliament Secretariat had scheduled discussions on budget for Home  Ministry; Ministry of Energy, Water Resources and Irrigation; and the Ministry of Foreign Affairs.
While the discussion was focused on the Home Ministry, Congress lawmakers reported to Speaker Krishna Bahadur Mahara that Home Minister Thapa was not there; hence it would be useless to continue the discussion.
Mahara, on his part, tried to address their concerns saying Thapa was late due to a traffic jam and he was on the way. His answer could not satisfy them; it instead allowed the lawmakers to burst into laughter.
The lawmakers then laughed for few minutes before they resumed the protest by standing up from their seats.
Consequently, Mahara postponed the meeting for 10 minutes.