These days, you do not have to spend a fortune to get a decent TV. Even budget TVs can deliver a decent viewing experience for most users, and also many of them have great smart features, eliminating the need to spend more for a decent television.
Whether you are looking for a small TV for a guest room or a large TV on a budget, there is something for everyone. Today, we bring you a list of the best televisions you can find under Rs 50,000 in Nepal.
8. MI TV 4A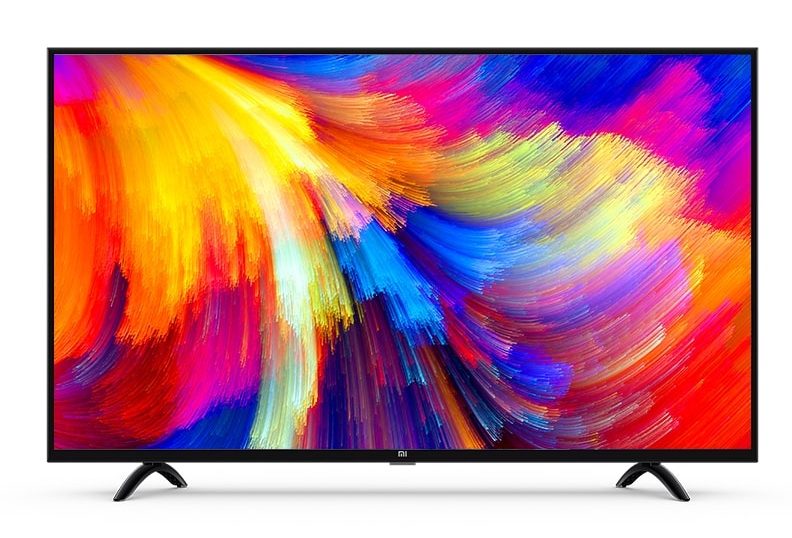 MI TV 4A is a 40-inch full-HD smart television. This TV comes with tons of features for the user. This TV provides a quality viewing experience for the users as it offers a balance of contrast and brightness to ensure authentic colour reproduction and brilliant quality. The TV supports DTS-HD and also has 20W powerful speakers that deliver pleasing room-filling sound for a complete entertainment experience. The TV also supports plenty of contents like Disney+ Hotstar, Amazon Prime Video, Netflix, YouTube and many more.
One of the main features of this TV is it has a data saver mode; the user can stream as much as three times more video contents than on a smartphone with the same amount of data. The user also has an option to view the media of the phone on the television. The TV is powered by a flagship-grade processor, has multiple ports and comes with all-new remote control. It also supports Bluetooth connectivity and Google Assistant.
For a price of Rs 37,999, this is a power-packed and pretty smart TV as well.
7. Videocon 43DN4L-S

Videocon 43DN4L-S is the only TV on the list that has a 40-plus-inch display and supports a 4K UHD resolution. This TV has a 43-inch display providing a greater viewing experience for the viewers. The user can enjoy a large display with top-notch and clear 4K content.
Talking about the design of the TV, it comes with a narrow bezel and with a soundbar. This TV has a high-contrast ratio, enhancing the picture and sound quality. It also has 1GB RAM and 8GB ROM for better performance.
This TV has an A+ grade crystal black panel. There is also inbuilt wifi, Ethernet port, n-Screen, and HDMI input for connectivity. The TV also supports Google Playstore, Miracast, YouTube and Netflix.
This TV will cost you Rs 42,000 and upon purchase, the buyer gets a free wall mount and a table stand along with a one-year Videocon warranty that includes the LED panel with the home service.
6. Sony KLV- 32W602D
When it comes to the television set, Sony is probably the most trusted brand in Nepal and worldwide as it has a large number of followers. Sony KLV- 32W602D is a 32-inch full HD TV that has an LED panel. Along with a full HD screen, this TV also has Dolby digital audio to make the viewing experience even better. The two speakers on this TV have auto volume levellers, balance and bass reflex speakers.
For connectivity, it has inbuilt wifi. It also has two HDMI ports, two USB ports for further connectivity. The TV comes with inbuilt apps and social media integration function. There is also screen mirroring support along with Smart Share, Wi-fi Direct, Bravia Sync and Smartview. Not to forget, it also has an X-reality Pro feature that enhances the video quality making it sharp and better for the viewers to see.
The cost of Sony KLV- 32W602D in Nepal is Rs 45,690.
5. LG 43LJ525T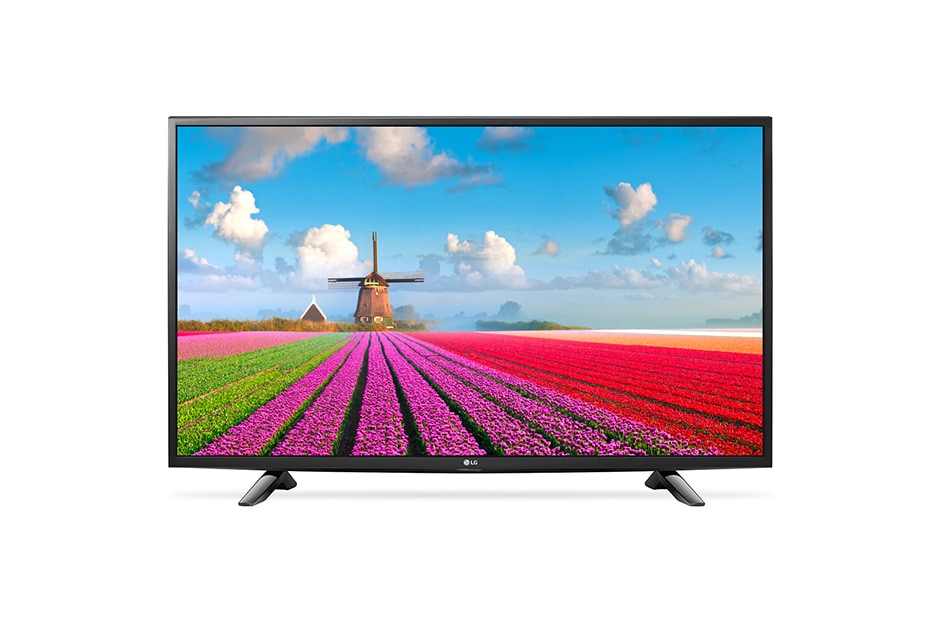 LG 43LJ525T is a 43-inch full HD TV that has an IPS panel. Design-wise, it has a slim depth and a narrow bezel. The IPS Panel used by LG is the reason why it has a clearer, more consistent and sturdy screen. The unique processor in this TV not only enhances the colours but also adjusts colour saturation, hue and luminance.
The LG 43LJ525T is also a feature-packed television. It has features like a colour master engine, triple XD engine, mosquito away technology which helps to drive away mosquitoes with its ultrasonic sound. It also has built-in games, regional language options, PC input, smart energy-saving and many more. This TV has PMI (picture mastering index) 300 that helps the TV to achieve vibrant and lifelike colours. It also boasts a 20W powerful Dolby digital plus audio system with five sound modes. This TV has all-around safety which provides protection against lightning, summer heat, humidity, dust and shock.
The price for LG 43LJ525T in Nepal is Rs 44,990.
4. Samsung UA43T5400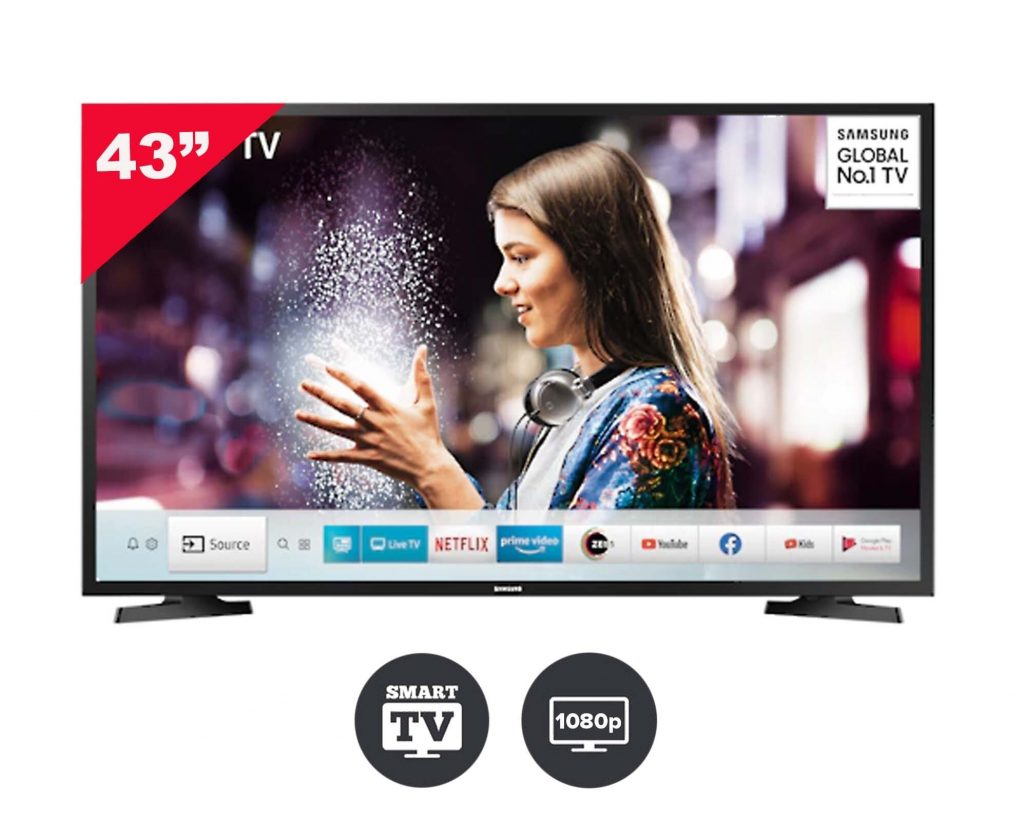 Samsung UA43T5400 is a 43-inch full HD smart television. Along with the 43-inch screen, this TV comes with a 20-watt immersive Dolby digital plus surround technology for a better hearing experience. The images and videos are seen with more detail, thanks to its ultra-clean view system.
Other features on this TV include a voice assistant with one remote control, Ultra Pix and HDR. It also has the SmartThings app for all content sync and also for screen mirroring. With a refresh rate of 50Hz, a pretty smooth content play can be expected from this TV. For external connectivity, there are two HDMI ports and one USB port.
The price for Samsung UA43T5400 in Nepal is Rs 47,990.
3. Sony Bravia KLV-40R352E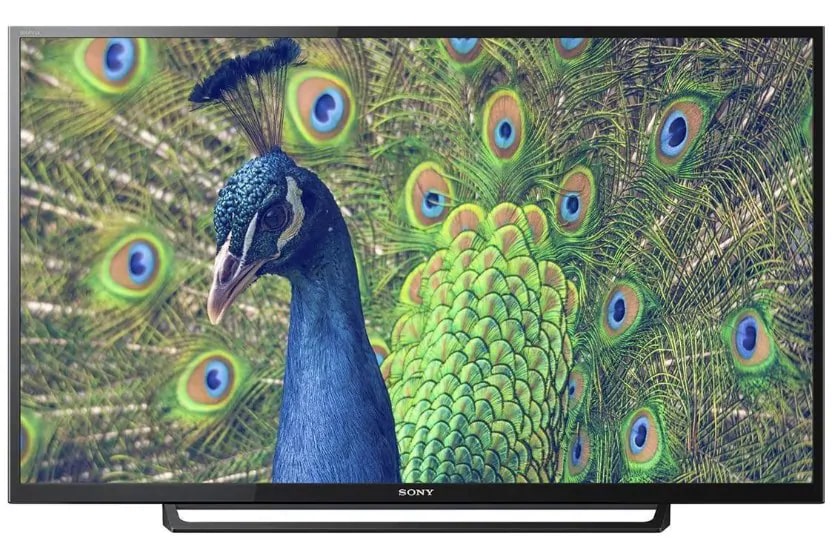 Sony Bravia KLV-40R352E is a 40-inch full-HD LED television. The full-HD screen is accompanied by a dual Dolby digital audio speaker. The clear resolution enhancer on this TV upscales low-resolution images without adding any noise. The Motionflow XR on this TV makes sure the user will enjoy smooth and sharp details even in a fast-moving sequence.
Another feature of a Bravia TV is it uses a powerful computer model to analyse and compensate for inaccuracies in speaker response. This TV also has an X-protection Pro feature which protects it from dust, lightning, humidity and short-circuits.
Sony Bravia KLV-40R352E in Nepal costs Rs 41,250. Surprisingly, this is even cheaper than the 32-inch Sony TV we mentioned earlier.
2. CG 43B1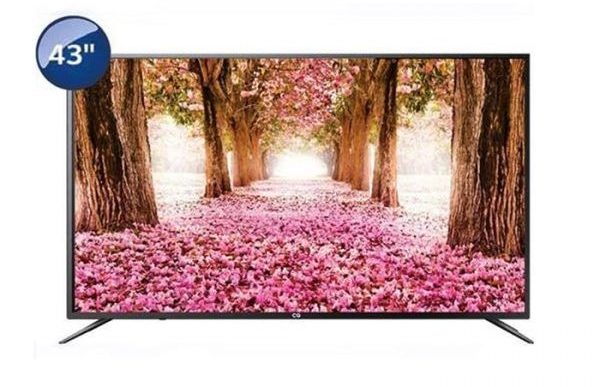 CG 43B1 is a 43-inch full-HD television. This is also Nepal's first Google-certified Android TV. This is also a feature-packed smart television.
There is a Google Voice Search function that allows you to control your home device, play content and more. The user can also cast their mobile phone content onto television through in-built Chromecast. Since this is a Google-supported television, the user has access to Google Play and can download apps from there.
The TV also supports Bluetooth for connectivity and has 1.5GB of RAM and 8GB of internal storage in case you want to download apps. The sound system is also supported by Dolby digital sound. Other notable features of this TV are Fast Cast, Smart Zone and Quickstart.
The price of CG 43B1 in Nepal is Rs 48,090.
1. MI TV 4A Horizon Edition
Top on our list is MI's 4A Horizon. This is a bezel-less 43-inch full-HD television. The horizon display on the TV uplifts the atmosphere with impeccable detail and wider viewing angle. The vivid picture quality on the TV along with two 10W powerful speakers makes the viewing experience even more immersive.
There are tons of features on this TV. You can navigate through a multiverse of incredible content from its content partners. There is also the kids' mode to monitor contents for the children. Other notable features are Google data saver, 5000+ apps, one-click play and universal search. This TV has every feature a smart TV should have and more.
The price for MI TV 4A Horizon Edition in Nepal is Rs 46,999.
Price iist
| | |
| --- | --- |
| MI TV 4A | Rs 37,999 |
| Videocon 43DN4L-S | Rs 42,000 |
| Sony KLV-32W602D | Rs 45,690 |
| LG 43LJ525T | Rs 44,990 |
| Samsung UA43T5400 | Rs 47,990 |
| Sony Bravia KLV-40R352E | Rs 41,250 |
| CG 43BI | Rs 48,090 |
| MI TV 4A Horizon Edition | Rs 46,999 |