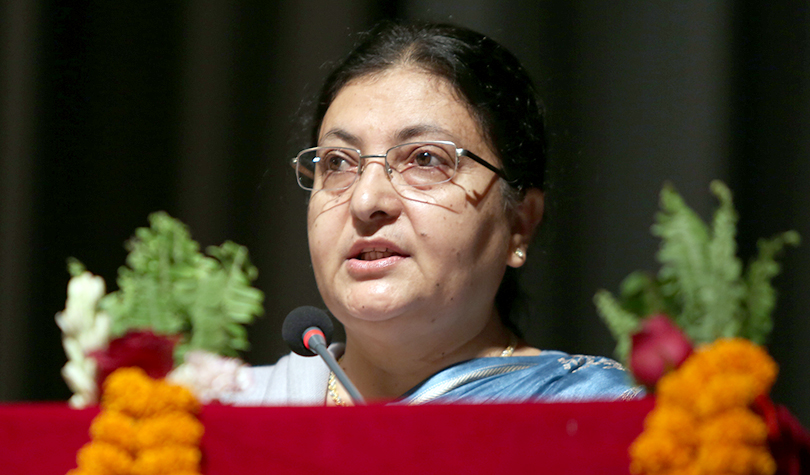 Kathmandu, October 7
President Bidya Devi Bhandari has said the entire society should take initiatives to protection, promote and manage environment.
During an inaugural ceremony of the 'Environment Conference 2018' organised by the Department of Environment, Ministry of Forest and Environment here today, the President said growing population and increasing urbanisation had caused problems in waste management, adding a serious challenge to the efforts meant for environment protection.
The President called all to pay proper attention to the matter.
President Bhandari expressed her worry over climate change, intensifying incidents of forest fires and flooding, thus causing a huge loss of human life and property. She was also worried about Nepal's original identity being at the risk of disappearance due to interference of so called modern culture.
On the occasion, Minister for Forest and Environment, Shakti Bahadur Basnet, informed that the government was working on to address problems relating to climate change, environment and urbanisation.
The Ministry's Secretary Bishwonath Oli said although the development activities eased the daily life and contributed to economic growth, the ubiquitous pollution with the exploitation of nature posed a serious threat to human life.
The conference dwells on pressing issues as air pollution and its reduction, urban environment and garbage management and environmental impact assessment.
RSS