Ramji Shrestha from Sunakoti in Lalitpur was diagnosed with dengue. A health worker by profession, he took advice from doctors and spent the next week at home and recovered. He returned to work after he got better, but when he did, he regularly felt weak and fatigued.
Concerned, he went to Shukraraj Tropical and Infectious Disease Hospital and met Dr Sher Bahadur Pun. When he heard what Shrestha had to say, Pun was shocked. "He told me he was feeling dizzy, getting constant headaches, having insomnia, increased heartbeats and hair fall," says Pun.
With the onset of winter, the number of dengue cases in the country is going down, but there are many who are suffering from post-dengue fatigue syndrome, says Pun. Most of these people, according to Pun, have two or three symptoms.
"Fatigued, body heating up without fever, weakness, hair fall, always wanting to lie down are some symptoms of post-dengue fatigue that we have been hearing about," says pun. "Many have even told us their heartbeat was irregular and that they even thought about committing suicide."
Several issues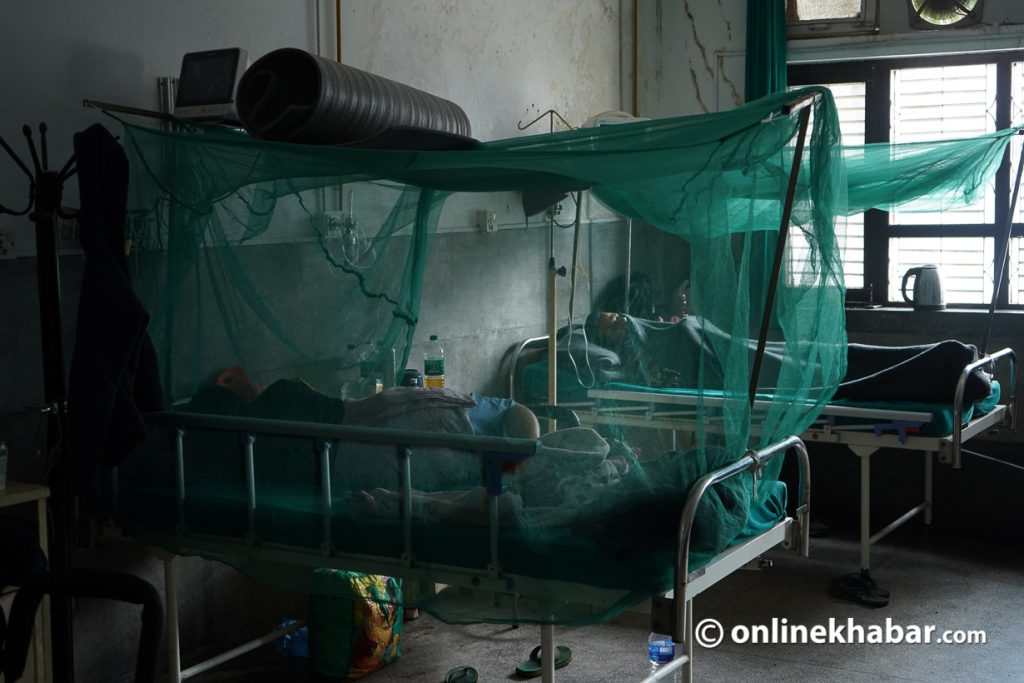 It has been over three months since Shrestha returned to work, but he is facing issues that are affecting him at work. "I can't work as I used to. I can't speak as I did before. I get tired so easily that I've even hired a driver," says Shrestha. Pun says that he has been seeing so many psychological issues in people post-dengue.
Even after three months of testing negative for dengue, Prem Chand, 26, from Maharajgunj of Kathmandu is not feeling 100 per cent fit.
"I have no appetite, I'm losing weight and all I want to do is sleep," says Chand, who thinks dengue is far worse than Covid. "I had Covid twice, but I was fine. But, dengue is different. I've been suffering from both mental and physical issues."
According to the doctors involved in the treatment of post-dengue fatigue syndrome patients, the number of patients has been increasing since mid-October. Dr Niraj Bam of Tribhuvan University Teaching Hospital also says that he is seeing some serious health problems in dengue patients.
"Persons with post-dengue fatigue syndrome first go through severe physical pain. However, we have not had to admit them to the hospital," says Bam, adding they send people home giving them medicines based on symptoms.
Raj Kumar Ghimire, who lives in Gothatar of Kathmandu, has experienced that even after being free from infection, he often forgets where he has kept his belongings. "I never forgot things before getting dengue, but now, I get tired and forget things. I can't focus and that is affecting me mentally," Ghimire says.
Bam says that during dengue fever, muscle and joint pain lasts for a few days, so it is difficult for recovered patients to do regular activities immediately. "Dengue-infected persons don't have a good appetite because they are weak. Because they don't eat well, they have nutritional deficiencies, which cause weight loss," Bam says. "Low platelets add stress and anxiety… and some people even have a problem of hair loss."
Even after testing negative, a large number of patients are going to doctors with other health problems caused by dengue. Dr Yuvaraj Sharma, the head of the Medical Department of Patan Institute of Health Sciences, also says that patients are coming to the OPD with post-dengue fatigue syndrome. Many patients, he says, do not want to eat even after a month of recovering from dengue. "We've noticed that many patients' livers have swollen, due to which they don't want to eat," says Sharma.
Sharma adds that while it is normal to feel weakness after being diagnosed with a virus, things are more concerning with post-dengue fatigue syndrome as many are suffering from anxiety and depression too. Dr Gokarna Dahal, the head of the Vectorborne Disease Control Section under the Epidemiology and Disease Control Division, says that details are being received about post-dengue issues from various hospitals and institutions.
"We are discussing this with experts from various hospitals and institutions. However, since it was not seen in large numbers, it was concluded that it should not be focused on," says Dahal.
More cases expected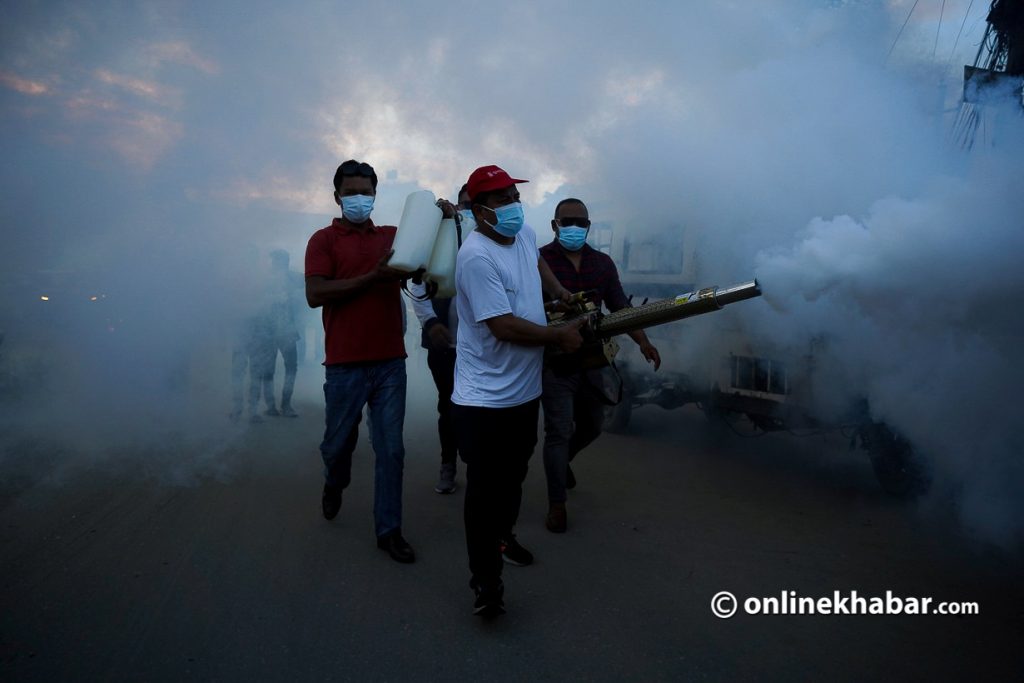 There is no uniform scientific opinion on how long post-dengue fatigue syndrome lasts.
According to the data of the Epidemiology and Disease Control Division, more than 51,000 people have been infected and 57 people have died this year due to dengue. This is the official data, but there are arguments that more people were affected by it as doctors say millions of people may have been infected with dengue this year.
In Pun's experience, this year, most patients with post-dengue fatigue complained about extreme physical pain. "They also said they were bleeding. The number of people coming to the hospitals is increasing and the number is expected to rise," says Pun.
According to Dr Bam, the cases of post-dengue fatigue syndrome probably did not come out as openly as it is in reality because it was new in Nepal. "Only a few people have come for follow-ups. Many people do not know about post-dengue fatigue syndrome," says Bam.
According to research conducted in Sri Lanka, one-third of dengue-infected people had post-dengue problems even after two months, and research conducted in Brazil showed that post-dengue problems were found in about 50 per cent of dengue-infected people even after six months.
"Most of the studies have found that post-dengue fatigue symptoms are more common in infected women. The exact reason is not known," says Pun.
---
This story was translated from the original Nepali version and edited for clarity and length.