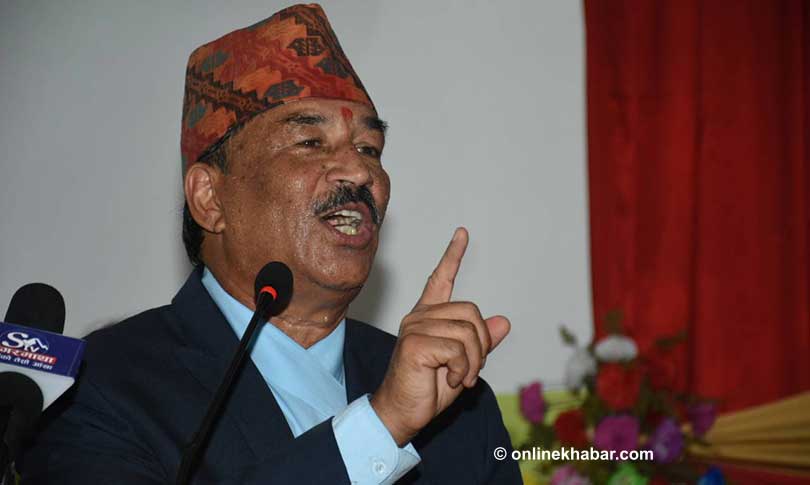 Kathmandu, April 8
Police on Monday detained former deputy prime minister Kamal Thapa after interfering in a demonstration led by him.
Thapa's Rastriya Prajatantra Party had launched a protest at Padmodaya Mode, outside Singhadarbar, the central administrative complex, demanding that the Hindu state be reinstated.
Along with Thapa, police have also detained former ministers Buddhiman Tamang and Deepak Bohora.