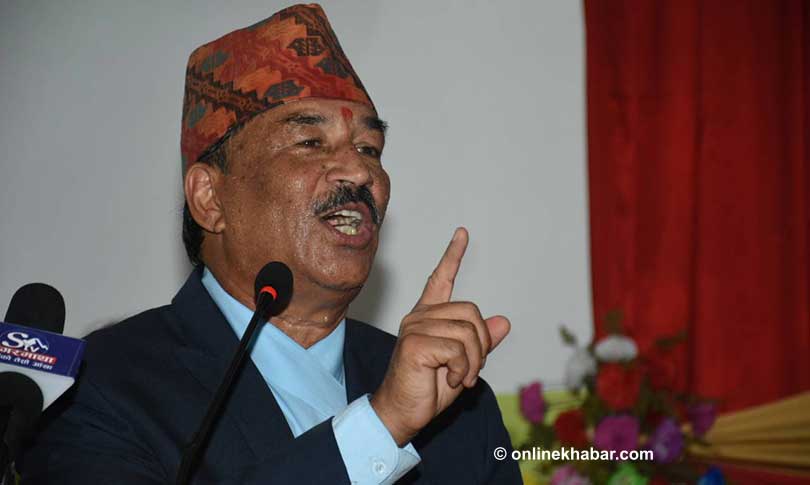 Butwal, February 18
Rastriya Prajatantra Party chairman Kamal Thapa has claimed that some people who are close to the former king, Gyanendra Shah, are troubling his party. However, they cannot make any impact on the close ties of the party with the king and the monarchy, according to him.
Speaking with journalists in Butwal of Rupandehi district on Tuesday, the royalist leader said Nepali citizens still had faith in the monarchy and Hindu nation, claiming his party would rise as the third biggest party in the national politics from the next elections.
"The country has sought a nationalist and democratic power that can strengthen history, tradition, religion, culture, and nationality," he said, "This is possible with us." Thapa informed that the party was currently busy expanding its organisations in all seven provinces.