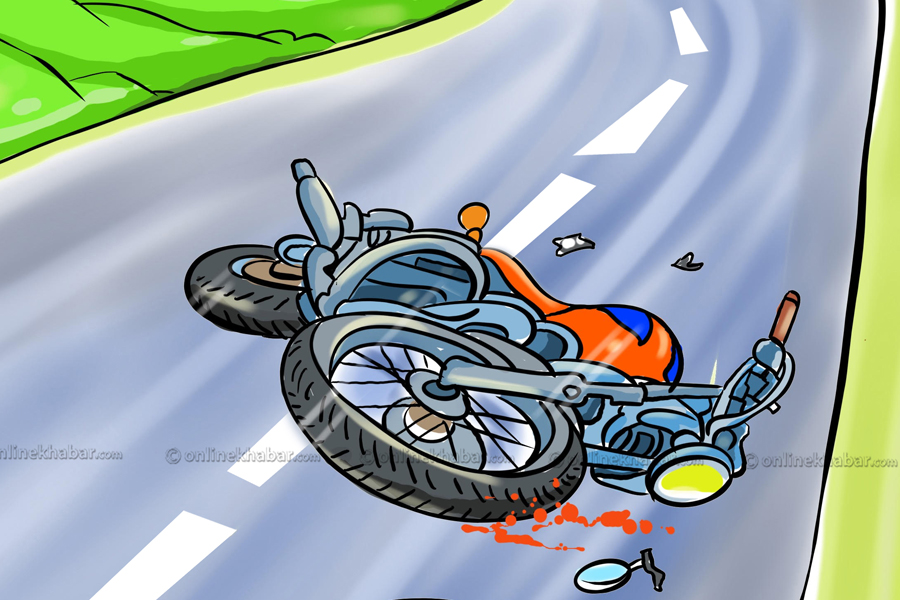 Birgunj, September 12
A man has died after being hit by a motorbike in the Parsa district of southern Nepal.
The victim has been identified as Phulmati Devi Khatun (45), a resident of Paterwa Sugauli rural municipality-1 of the district. Khatun was hit by a two-wheeler (Province 2-03-21 Pa 9300) in his neighbourhood last night.
Seriously injured in the accident, he was rushed to the Narayani Hospital in Birgunj, where he died during treatment, DSP Deepak Giri, the spokesperson of the Parsa District Police Office.
Police have arrested the bike rider Manoj Kumar Yadav (35), a resident of Paterwa Sugauli-1.