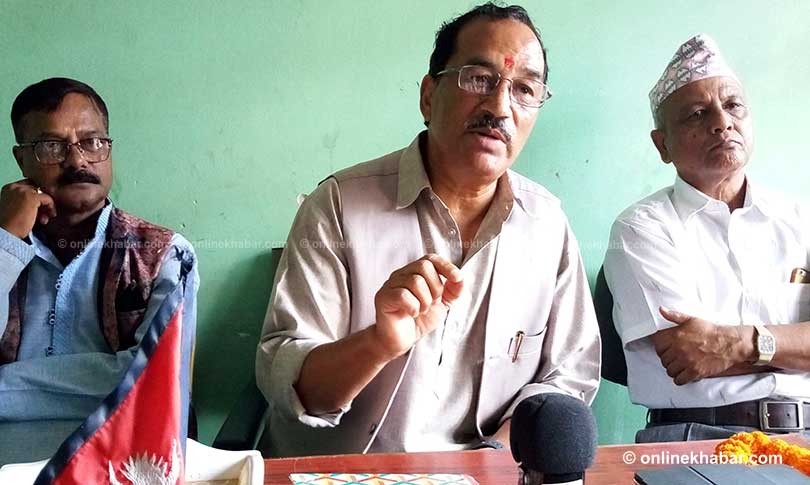 Biratnagar, August 2
Rastriya Prajatantra Party Chairman Kamal Thapa says the Parliamentary Hearing Special Committee has just been a 'helpless shadow' of major political parties including the ruling Nepal Communist Party and the main opposition Nepali Congress.
Whereas the Committee consisting of members of both the House of Representatives and the National Assembly has remained undecided about whether to endorse or reject Acting Chief Justice Deepak Raj Joshee for the position of Chief Justice, Thapa, speaking with journalists in Biratnagar of Morang district today, also demanded that the Committee made a decision at the earliest.
He, however, claimed that the Committee was incapable of making an independent decisions as two major parties were trying to control it in their favour.
In another context, he criticised the incumbent government for trying to impose single-party totalitarianism. He also added that the nationwide protest launched by the main opposition party was also an indication of its defeated mentality.