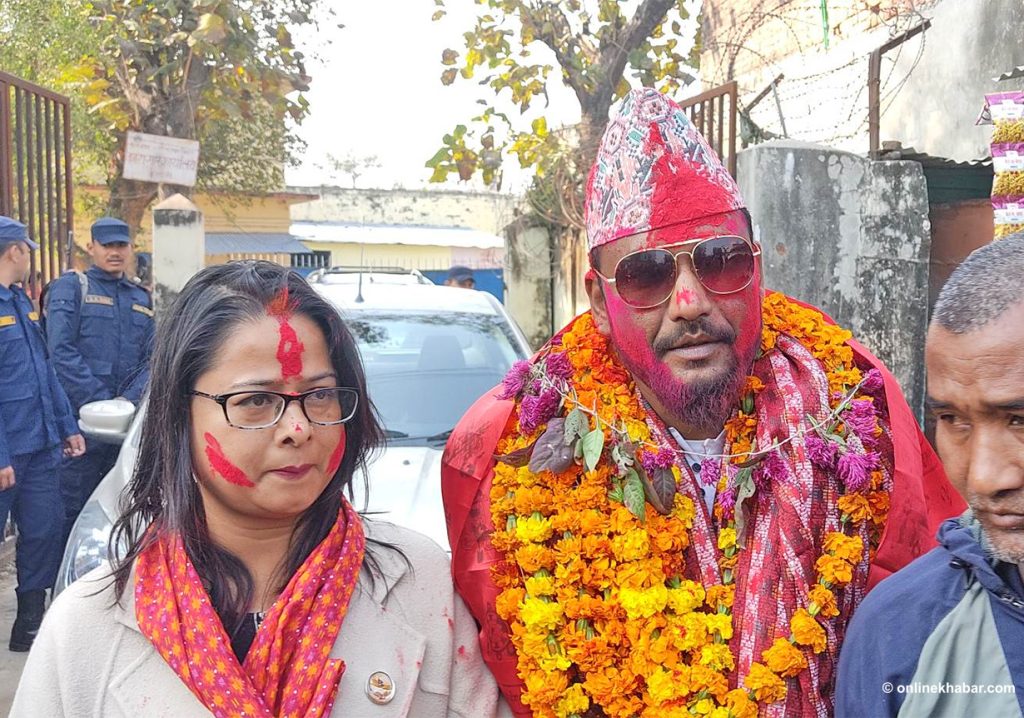 Kathmandu, February 19
Nagarik Unmukti Party lawmaker Arun Kumar Chaudhary, who was sent to jail in the first week of February to serve a six-month jail sentence ordered by the Kailali District Court some 13 years ago, has received the presidential pardon.
Following the pardon announced on Friday, Chaudhary was released from the Kailali District Jail on Sunday in the presence of his party chairperson, lawmaker Ranjita Shrestha.
After getting free from jail, Chaudhary said he was arrested to take some political revenge, without naming who wanted to take revenge on him.
"The way our small party is growing, they wanted to shrink it back. This is not good," he said.
Although section 155 of the National Criminal Procedure (Code) Act, 2017, allows people sentenced to less than one year of imprisonment to skip the sentence by paying an additional fine, Chaudhary had not chosen the option.
Recently, it has been found that the court some 13 years ago convicted Arun Kumar Chaudhary, Parshuram Chaudhary, and Bir Bahadur Chaudhary of setting a tractor on fire. Besides the jail sentence, they were ordered to pay Rs 875,000 in fines.
Arun Kumar Chaudhary was elected to the House of Representatives to represent Kailali 2 in the general elections held in November 2022.