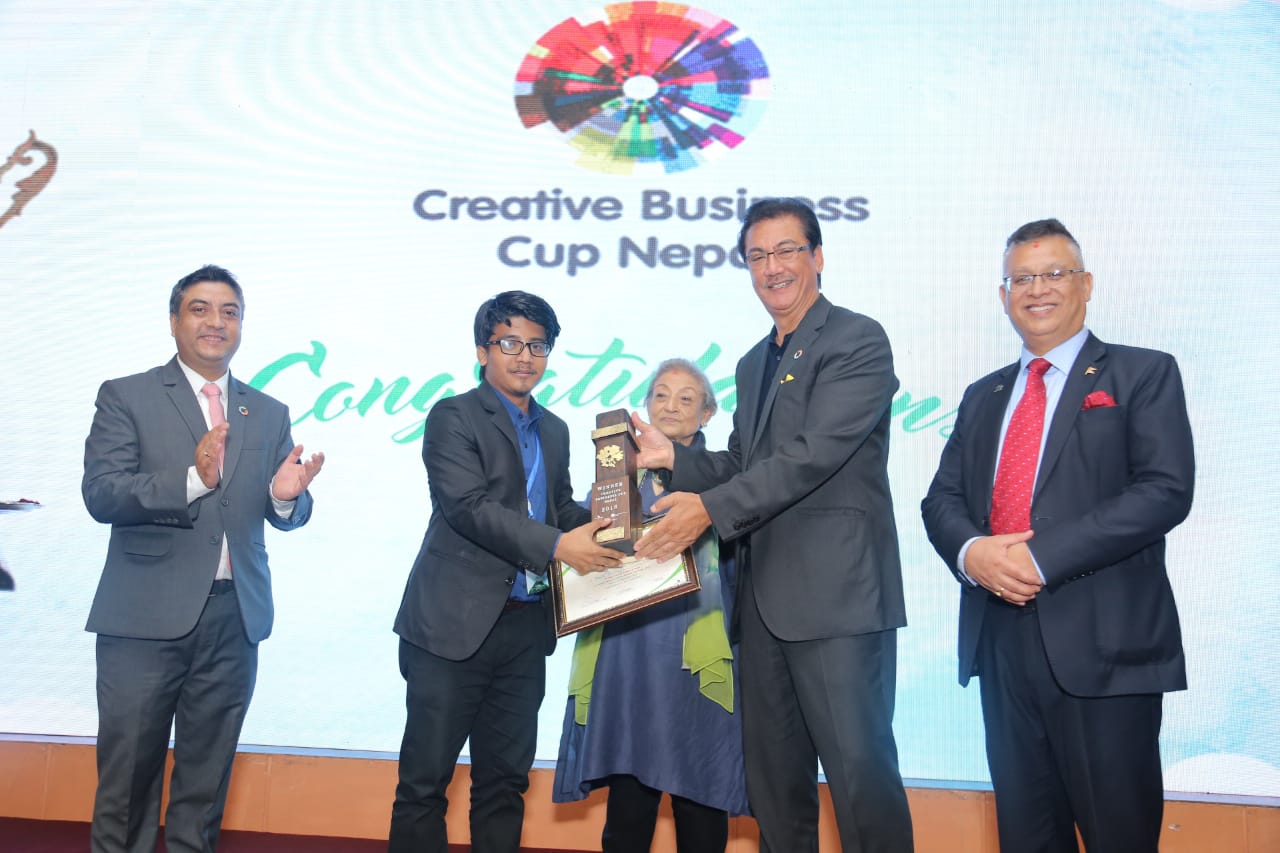 Kathmandu, September 6
Paila Technology has won the Creative Business Cup (CBC) organised by Antarprerana Pvt Ltd., a startup promotion company.
The event was held in Kathmandu on Wednesday.
The competition saw a total of 15 companies who were competing for an opportunity to participate in the Global Creative Business Cup 2018 being held in Denmark in November.
Creative Business Cup (CBC) is a global year-round initiative that empowers entrepreneurs in the creative industries. It empowers entrepreneurs in the creative industries, connects them to investors and global markets and strengthens their innovative capabilities towards the benefit of industry and society.
These startups were evaluated on the basis of a fixed framework provided by CBC Foundation and also on the basis of the pitches presented by the participants during the event.
The evaluation committee consisted of Ambica Shrestha, Prateek Pradhan, Anupama Khunjeli and Williem Grimminick.
The event received an overwhelming response from investors, mentors, entrepreneurs, organisations and participants. It was observed by around 200 visitors including established entrepreneurs, journalists, students and others.
The winner of CBC Nepal has now got an opportunity to pitch their business ideas in November in Copenhagen, Denmark competing alongside other national winners from over a hundred countries for a chance to win 7000 Euros and other special facilities.