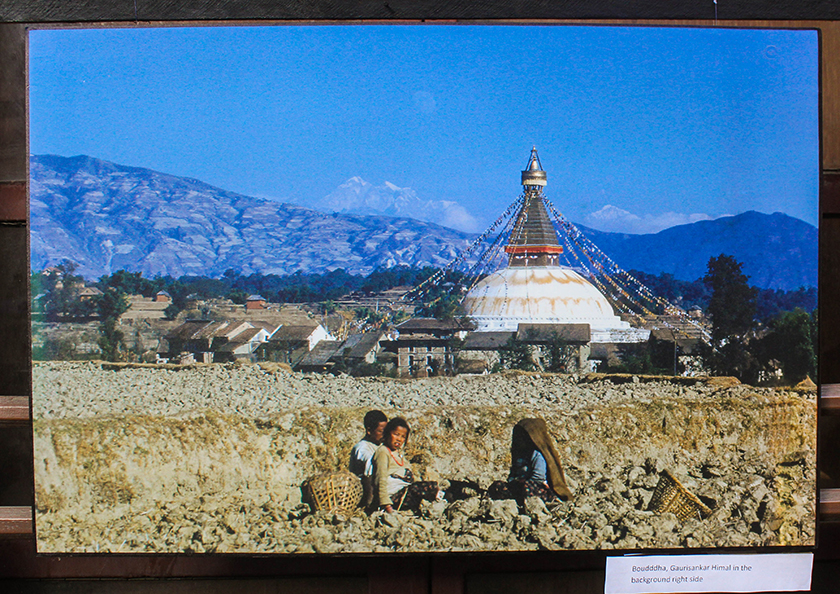 "Perhaps nowhere in Asia is the contrast between a dignified, decaying past and a brash, effervescent present as violent as in Nepal; and one knows that here too eventually, the present will have its shoddy triumph."
That was the travel writer Dervla Murphy prophesising the dignified past's imminent passing in her book The Waiting Land. When Nepal finally emerged from its self-imposed isolation in 1950, adventurers were the first to enter the mysterious land. All of them were enraptured by this sylvan land. They also knew it wouldn't last long. The Nepal they saw – like they foresaw – is no more. But we have their accounts to recall that bygone Nepal. Here are five books that offer glimpses of what Nepal was like once upon a time.
1.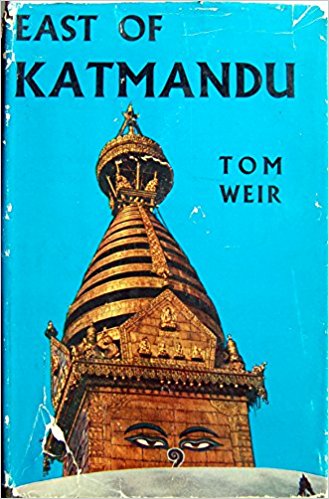 East of Katmandu, by Tom Weir
This is an account of an expedition into uncharted territory. Tom Weir and his three companions venture into Rolwaling, the legendary Sherpa country. When the group treks there from Kathmandu in 1952 it is still a largely unmapped areas of several unclimbed peaks. The sahibs trek for months, during which they climb unnamed peaks, cross the formidable Tesi Lepcha, and witness the unspoilt lifestyle of the Sherpas of Solu Khumbu. Although in the area to see as much of the terra incognita as possible, Weir does not limit his account to the landscape but weaves in wonderful images of their trek into and out of Kathmandu, the rich birdlife and quaint villages his party encounters. Traveling only two years after Nepal officially opened its doors to foreigners, the men are often the first Westerners to set foot in many places they visit. The trip is from a time when the main street of Bhaktapur was too narrow for trucks to pass through without scraping against the houses flanking it, and Sherpa porters were content with sugar and tea as baksheesh. And Shangri-La:
Then suddenly in the heart of this wild place we came to terraced fields, so small that you could hardly have pitched a tent on them. Beyond them the gorge opened like a door on to a flat meadow with a tall Buddhist chorten standing at its entrance. We were at our destination. Perched under the cliffs of Gauri Sankar was a huddle of houses, the Rolwaling village of Beding, the last human settlement this side of Tibet. It was the setting of a Shangri La, complete with lamas, for these religious men are the main occupants of the village.  
2.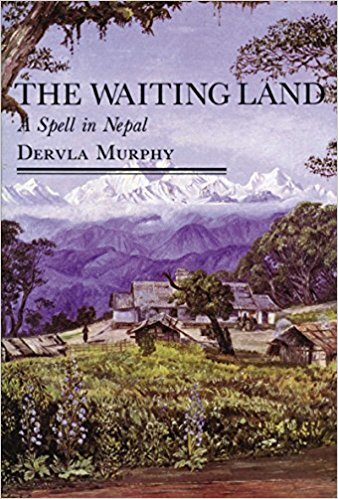 The Waiting Land, by Dervla Murphy
This is a book by a seasoned travel writer. Murphy came to Nepal in 1965. The bulk of the book is about her time in the Tibetan refugee camp in Pokhara. Her account of life among the displaced Tibetan is funny and frank, even blunt at times. Not one to shy away from portraying the unpleasantness of places touted as paradise, Murphy's vivid portraits of people and places in Kathmandu and Pokhara are memorable. Her descriptions of the airports of Kathmandu and Pokhara are typical of the mix of magic and madness that travelers experienced in those days:
At first one is appalled by the apparently lethal degree of chaos which prevails on every side at the airfield. The least timid Westerner recoils with incredulous horror from a landing-ground on which, ten minutes before a plane is due, children are flying kites, babies and dogs are romping together, cattle are grazing placidly, mule-trains are plodding stolidly and trans-country porters are carrying loads as big as themselves.
Murphy's book is also seminal in many ways. Even way back then she saw the dangers of pouring money into a country for development. However, critique is not the highlight of this book; it's descriptions like these:
Perhaps there won't be time for me to visit Patan again, but I could have no lovelier a final memory than yesterday's, when the streets were one vast sun-burnished granary, with crimson skirts swirling above golden grain, and sheaves of shining straw being balanced on raven heads, and the untidy music of swinging jewellery sounding faintly as lithe bodies displayed a timeless art.
3.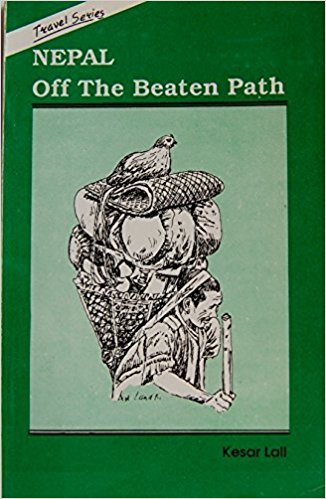 Nepal Off the Beaten Path, by Kesar Lall
This is a quaint little book, sparse and plainly written, like the poems that were the forte of its author. It contains anecdotes of the Kathmanduite's ventures beyond the Valley. Lall described his book as "an attempt to tell the simple tale of simple peoples and of their life in the high mountains, low hills, river valleys and dwindling forests. To me, personally, it is a fulfillment of a task suggested by many friends – to bring out in a book form a number of articles about my rambles – ranging from an hour's leisurely walk across rice paddies to long, arduous treks in the mountains." The trips recounted in this collection were made between 1960 and 1980. Lall also traveled to places usually not on the adventurer or tourist maps, from east to west, north and south.
The diversity of the places described in the book make it doubly interesting and historical, since not many Nepali travellers ventured to far-flung corners of Nepal and wrote about it back then. The stories of the men and women Lall meets on his travels give this book a wonderful mix of mirth, poignancy and wisdom. On one trip, Lall runs into an old Sherpa. "Come to Sargathali," the Sherpa tells him. "There you will meet the most beautiful girls of Helambu." Lall's book is as enticing as that old man's claim.
4.
Himalayan Traders, by  Christoph von Fürer-Haimendorf
Authored by the doyen of Nepali anthropology, this book has sections on Thak Khola, Mustang and Dolpo. Based on Haimendorf's travels and research in these places in 1962, the book is a must read for anyone interested in the history, culture and economy of these places. The lucrative salt trade in Thak Khola is presented in great detail here, including the stupendous annual tax the contractors paid to the Kathmandu court. Descriptions of the grand houses of the merchants, of clans who ruled the region, individuals who claimed to be able to damn the Kali Gandaki River with gold, of politics and rivalries, and the eventual decline of the trade make this book a wonderful work on a region of riches.
5.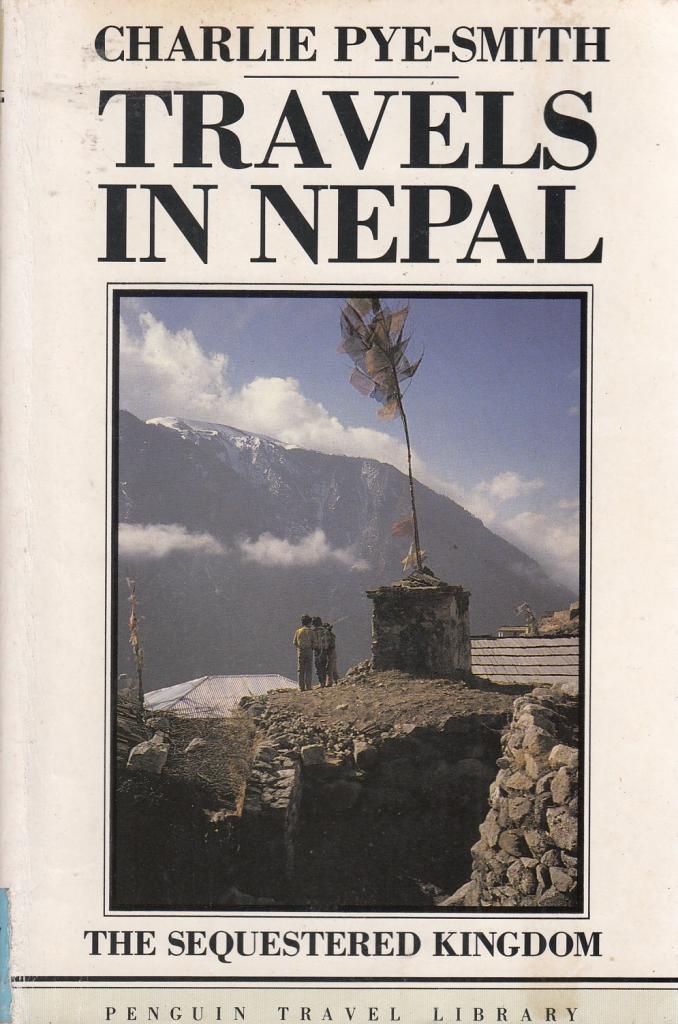 Travels in Nepal, by Charlie Pye-Smith
Pye-Smith delights in this probing book with his nosing around in places most visitors steer clear of. In Kathmandu, he divides his time between slums and offices of aid agencies. His time in the countryside is spent less on waxing lyrical about the scenery and more on investigating the reasons for entire hills denuded of trees and communities of indigenous people so poor that they have to forage for wild tubers. This is a fantastic book for an insight into the feats and follies of aid. That and getting drunk with a conservationist in Chitwan, adjudicating in a fight between an American and a Sherpa for a woman in Khumbu, trekking up the Kali Gandaki, and nights in squalid Terai lodges.