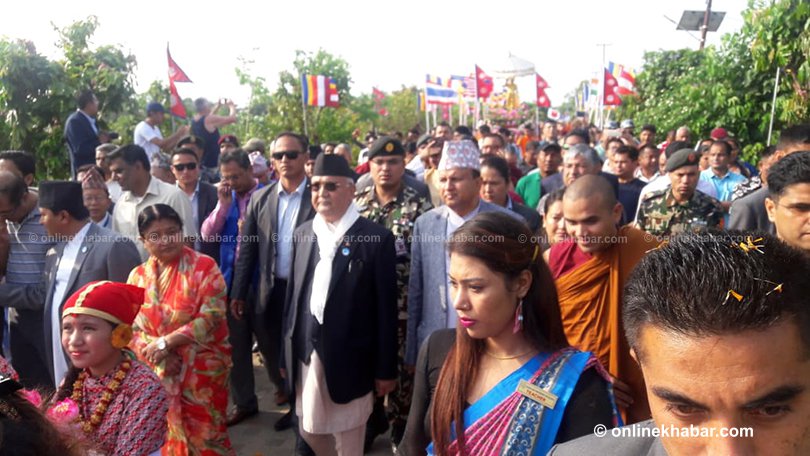 Butwal, April 30
Nepal's Prime Minister KP Sharma Oli proposes that a railway network should be built to connect three key locations related to Lord Buddha's life; namely: his birth place in Lumbini, the headquarters of his father's kingdom in Tilaurakot and a nearby town in Ramgram where his relics are kept after death.
He says the railway network will ensure sustainable tourism in the Lumbini region.
Addressing a function organised on the occasion of 2562nd birth anniversary of Lord Buddha in Lumbini today, Oli said, "We will launch a feasibility study soon for the operation of monorail. If the study results will be positive, we will begin construction works."
In another context, the Prime Minister said no rumours should be created about the birth place of Lord Buddha.
Province 5 Chief Minister Shankar Pokhrel had also addressed the function where President Bidya Devi Bhandari was also present as the chief guest.