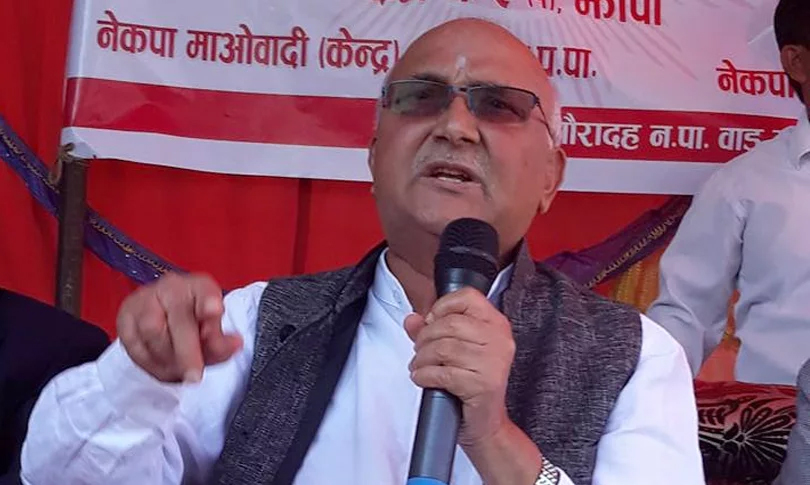 Jhapa, November 30
CPN-UML Chairman KP Sharma Oli says his party is not going to get involved in 'match-fixing' in Jhapa-3 when it has announced to extend support to Rastirya Prajatantra Party's candidate Rajendra Lingden for House of Representatives elections.
Earlier, some media had reported that Oli's party was silently supporting Lingden's rival candidate from Nepali Congress, Krishna Prasad Sitaula, despite the party's official decision.
But, Oli, speaking at a mass meeting organised by the RPP to solicit votes for Lingden in Bhadrapur of the district, said his party would play a fair game.
"We will clearly speak what we want to do," he said, "Some parties may think of match-fixing after sending their players to the ground; but we cannot think of it."
The former prime minister said his party decided to support the RPP in Jhapa-3 as some parties launched a conspiracy to block the RPP from becoming a national party.
Oli also suggested that his election partner CPN-Maoist Centre also do not get involved in any match-fixing.