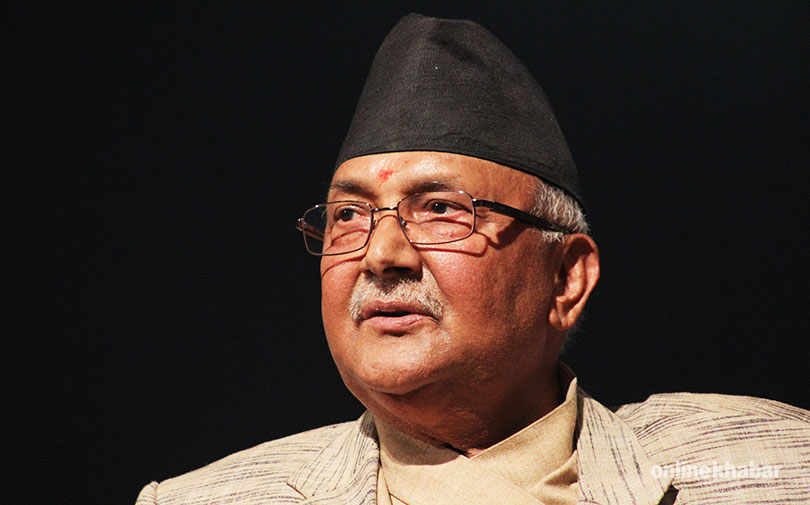 Kathmandu, August 25
Main opposition leader KP Sharma Oli has criticised Prime Minister Sher Bahadur Deuba, claiming his expressions in New Delhi during the state visit to India have made the country bow down its head.
Oli says Deuba's statement that he will launch a fresh bid to amend the constitution in front of Indian Prime Minister Narendra Modi is disrespectful to Nepal's Parliament as the House has just rejected the amendment bill tabled by the government.
"He has blown off the verdict of Parliament. In the language of an apology he murmured that my lord, I tried, but could not."
"His gesture, expression and contents have made the country bow down its head," Oli said while speaking with journalists at the Tribhuvan International Airport today as he left for Bangkok of Thailand today for a regular medical checkup.
Dahal also not satisfied
Meanwhile, ruling coalition partner, CPN-Maoist Centre Chairman Pushpa Kamal Dahal has also expressed dissatisfaction over the PM's remarks.
"The constitution amendment bill has failed in Parliament just recently, therefore the constitution will not be amended anytime soon," he said while addressing a party function in Surkhet, "The constitution amendment is Nepal's internal issue. We need not talk with anyone else in this matter."