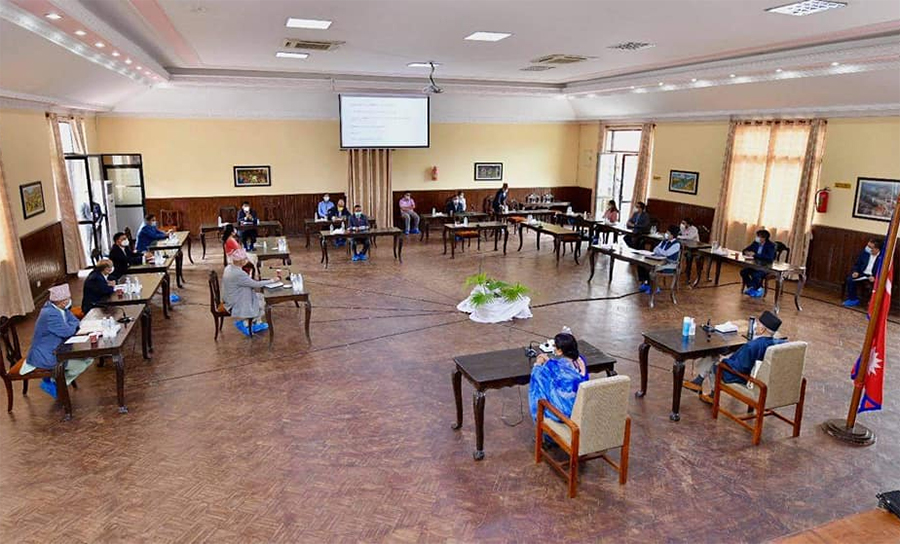 Kathmandu, September 8
Prime Minister KP Sharma Oli has expressed his concerns over the impact of Covid-19 pandemic on mental health.
Oli invited some psychiatrists and mental health experts to his residence in Baluwatar on Tuesday and discussed the impact and how the negative effects could be minimised.
During the meeting, Oli said people feared Covid-19 more than necessary, adding the psychiatrists should help the public address their concerns about the disease and its impact, informs a doctor who had attended the meeting.
The doctors and experts, on their part, said the suicide rate has significantly increased during and after four months of the lockdown, complaining the government did not pay sufficient attention to the issue.
Health Minister Bhanu Bhakta Dhakal was also present at the meeting.