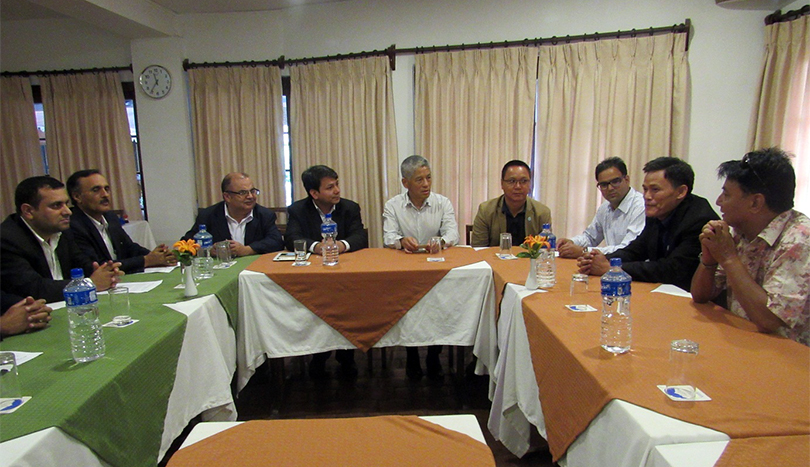 Kathmandu, June 23
Non-Resident Nepalis' Association has called for formation of a separate provident fund for collecting remittance and investing it in productive sectors in an integrated manner.
Speaking at a discussion between NRNA and Employees' Provident Fund, NRNA President Shesh Ghale called EPF to establish a separate provident fund for collecting and investing remittance. He said this will be more effective than collecting remittance in the existing provident fund.
Over the years, EPF has established itself as a trustworthy institution, Ghale noted, adding that Nepal may be able to attract huge investment if EPF can set up a separate provident fund for collection of remittance. He recommended against depositing employees' savings and Nepali migrant workers' capital in the same basket, pointing that these two groups have different interests and objectives.
On the occasion, Ghale thanked EPF for showing willingness to bring a remittance saving and investment scheme and said NRNA will join hands with EPF for effective implementation of the same. Ghale said NRNA is ready to mobilise its national coordination councils towards this end.
On the occasion, Krishna Acharya, chief administrator at EPF, informed about EPF's performance and said it was ready to invest remittance in high-yield projects.