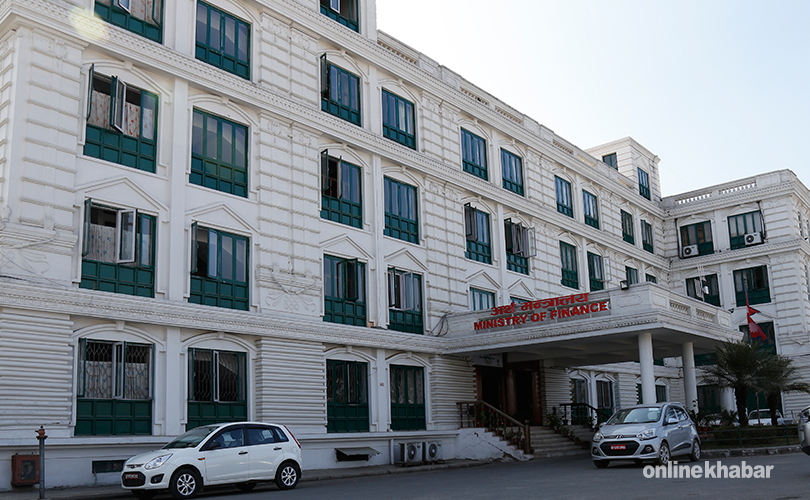 Kathmandu, April 27
If the government's preparation is anything to go by, tenants renting rooms, apartments or houses in Kathmandu Valley will have to pay their rent not to the house owners or landlords, but to the government from next year.
A policy-level decision has already been made in this regard and the government is planning to announce the new rule in the budget announcement for the next fiscal year, according to a source at the Ministry of Finance.
According to the government's plan, the tenants will deposit the rents at a government bank account every month. Then, the concerned government agency will deduct 10 per cent tax and pays the rents to the concerned landlords.
The source informs that Deputy Prime Minister and Minister for Finance Krishna Bahadur Mahara has shown his keen interest in the new plan.
The MoF officials also claim that if the new provision is implemented, it will help the government track record of all tenants and landlords so that no rental tax will be evaded.
On the other hand, the government will have reports of vacant rooms, apartments and houses so that the tenants can find them easily.
Meanwhile, a commission will be formed to determine the rents in Kathmandu Valley.
"No any standard has been used to decide the rents in Kathmandu so far. The house owners have been fixing the rent at their discretion," the source says, "There must be some bases to revise the rent."
It has been estimated that around 1.4 million people are living as tenants in Kathmandu Valley.
The 2011 census had reported that 12.1 per cent of the total households across the nation were living as tenants. The number was 58 per cent in Kathmandu Valley.